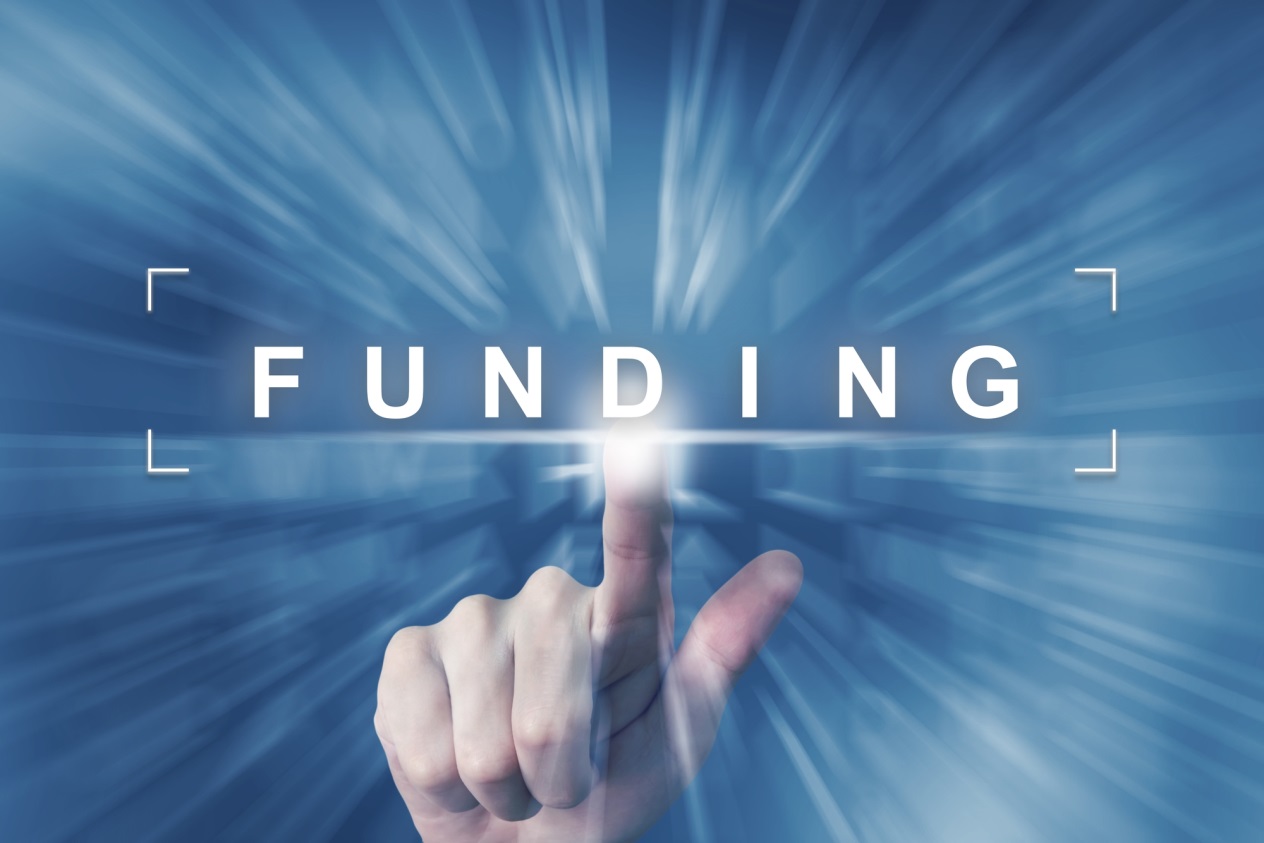 Published on by John Teel
The odds are you are going to need some sort of outside funding at some point in order to get your product to market. If you are lucky enough to get your product to market without outside funding, you will surely require it to grow your company.
Nearly all hardware startups need outside funding either to develop the product or to scale up the company.
Fortunately, this doesn't always mean giving away precious equity in your company or trying to get a nearly impossible bank loan.
In this two part article you'll discover 12 ways to fund your hardware startup.
Some of these 12 funding options are most appropriate in the early pre-prototype stage, some are best for the mid-stage (post-prototype / pre-manufacturing), and finally some are only for once you are actively manufacturing and selling your product.
In this first part we'll look at the early and mid-stage funding options, and then next week in part two we'll cover later stage funding options.
Some of these funding options will likely be new to you. Others you will know about already, but you'll get my perspective on how they relate specifically to hardware startups.
Self-Funding
The first method I'm going to talk about is self-funding. I know this one is kind of obvious but this is where we're going to start, because this is where you are most likely going to have to start.
Although, rarely is self-funding enough on it's own, it is usually the best option initially.
For self-funding, you need money to hire people to develop your prototype, or you need to have the skills to do it yourself, or some combination of those two.
Credit cards are the most common financing method used by self funded startups. They can be a good option, as long as you use them with caution.
You really need to have a good understanding of what it's going to cost you to get your product to the point of being able to seek outside funding.
For example, if you have a credit limit of $4,000, but you need $10k to get to a presentable prototype, then you better have a plan to close that $6k gap.
You don't want to just start spending money randomly, and you need to have a good idea of how much money you need to get to the next stage.
You're never going to know for sure what every single thing will cost, but you need good estimates of your costs.
If you have engineering skills you can do a lot of the upfront development yourself. If you don't have those skills, then you're going to have to pay for engineering and early development which is never cheap.
Strive to get to the point of having a prototype that looks like and works like the final product. If you can get it to that point with your own engineering skills, you will save you a lot of money. You can always bring on other engineers later to clean up your design, after you have additional funding.
Co-Founders
The second strategy that we're going to look at is to bring on co-founders. First of all, if you bring on a co-founder, they're going to likely bring some money to the table.
If they become an equal partner or founder in the company, then they're most likely going to invest money also. That can significantly lighten the financial load on a solo founder.
Perhaps more importantly, you need to find someone that will bring more to the table than just money. You need someone with the crucial skills you are missing.
In the beginning, there's a lot of development work that needs to get done, and it is expensive to hire other people to do it all. If you and your co-founder can do this work, that's going to be a huge savings.
If you're not an engineer, and you have no idea how to design a new product, then a good strategy is to bring on a co-founder that has those particular skills.
Even if you are an engineer you likely won't have all of the necessary skills to develop a new product. So you may want to bring on another engineer as a co-founder with complementary skills to your own.
Although in most cases, if you are an engineer, then I think you're better off bringing on someone with marketing or sales expertise. That is the area most engineers need the most help.
It can be difficult to match up with someone who is a good fit, because being a co-founder with someone is really like a marriage. You're going to be talking and working with them almost every day for many years, hopefully.
It's really important that you find the right person because it can be a nightmare if you bring in the wrong person.
In most cases, it's best if all co-founders have equal ownership in the company. So before giving away half of your company you better be sure they are the right choice.
Finally, not only should they bring money and skills to your startup, they need to also bring an equal level of excitement for the product and the mission. It's important that all co-founders are equally driven to make the product succeed.
Friends and Family
The third option we're going to look at is friends and family. Although, honestly, I'm not a big fan of this option. It can be an okay method of raising money but only for very small amounts in most cases.
Most importantly, you should only accept money from those that you know can afford to lose that money. Because startups are a very high risk investment. The odds are that they're going to lose their money.
If they don't, and everything is a success, then they could make a really high return on their investment, but the odds are they're going to lose their money.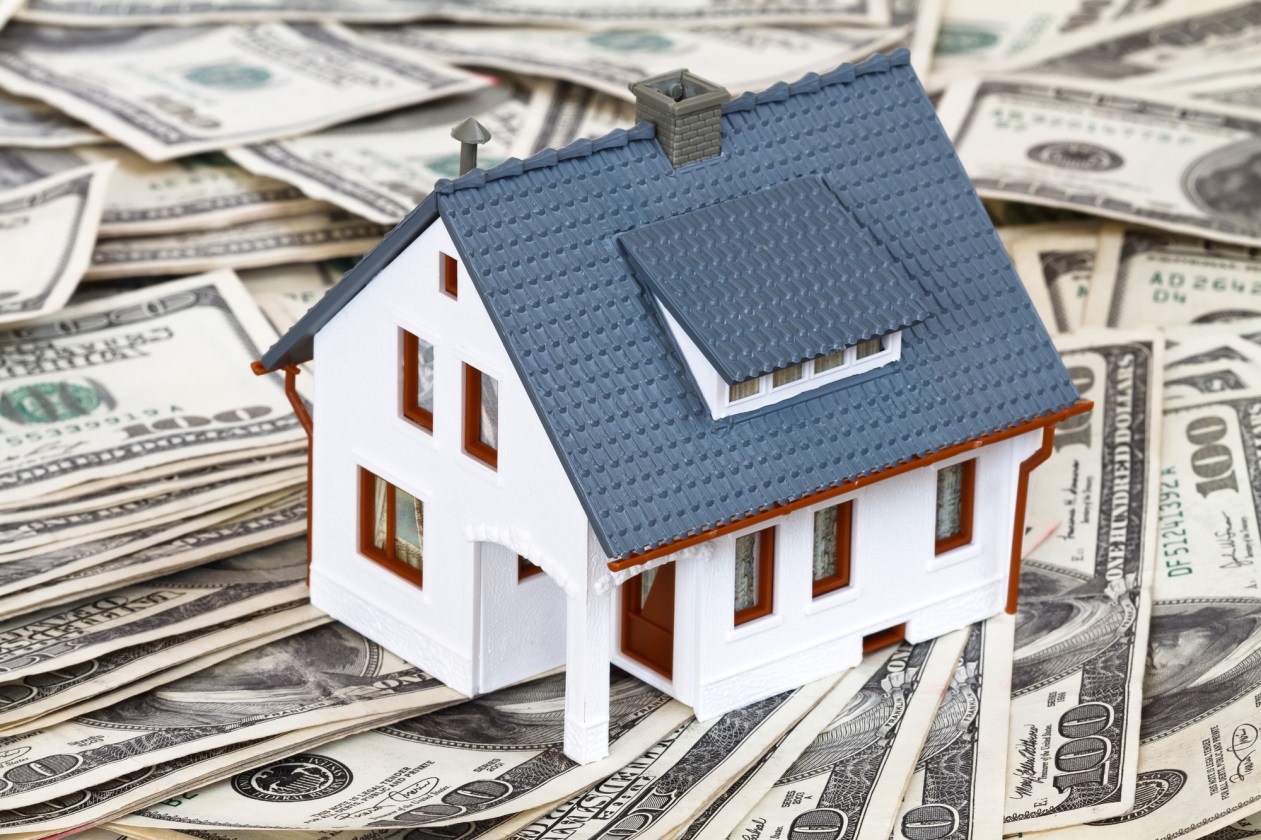 For instance, you don't want grandma taking out a second mortgage on her house to pay for your startup!
If things don't work out the way you want, it could really jeopardize your relationships with these people. Especially if grandma loses her house! That damage can last well beyond your startup, so tread lightly.
Professional investors understand the risk of investing in hardware startups. They understand the odds are they're going to lose their money, and they expect it.
They invest in enough startups so they'll at least get one that becomes a big win. Most will become losers. That one winner compensates for all the losers in their startup portfolio.
On the other hand, "normal" people don't understand this, and most people can't afford to lose thousands of dollars.
If someone in your family has considerable money, and you feel like they're knowledgeable about investments and startups, then they may be a good funding option for you. But always be especially cautious with people you care most about.
You can have a horrible idea with almost no chance of success, and likely convince someone in your family or your friends to give you money. That can be dangerous because now you've got money and a really bad idea.
On the other hand, if you are able to convince a professional investor to invest in your company, that's more meaningful in regards to how likely your product is to be a success.
It means that you found someone out there willing to put significant money down based on the product itself. Whereas, family and friends are going to mainly invest in you because they know you personally, which is many times a recipe for disaster.
Angel Investors
Angel investors are wealthy people that have extra money to invest in early stage startups. They typically understand the risk of investing in early startups.
A lot of times they want to be very involved in your startup. They may have connections and valuable experience to bring to your startup in addition to money.
Finding an angel investor can be a really huge boost for an early stage startup. Unfortunately, they're not easy to find, unless you are lucky enough to have some connection to a wealthy individual.
Regardless of the type of professional investor, some level of personal connection to them is almost always required. Investors don't give money to just random people that contact them. Instead they give money to people that were referred to them by people they already trust.
Everything in business always hinges on trust!
It would be ideal if the angel investor was from your specific industry because then all their connections are in that industry, but it's not a requirement.
Angel investors are going to be just like any professional investor. They are investing in exchange for equity and will want a percentage of your company.
An angel investor will also typically invest much earlier than other types of professional investors such as venture capitalists.
An angel investor is typically going to help fund the pre-sales stage. Now, if you've had some small sales tests that's even better. It increases your chances of getting an angel investor.
But angel investors are usually an option before the product is actually on the market and selling, and many times even before you have a working prototype.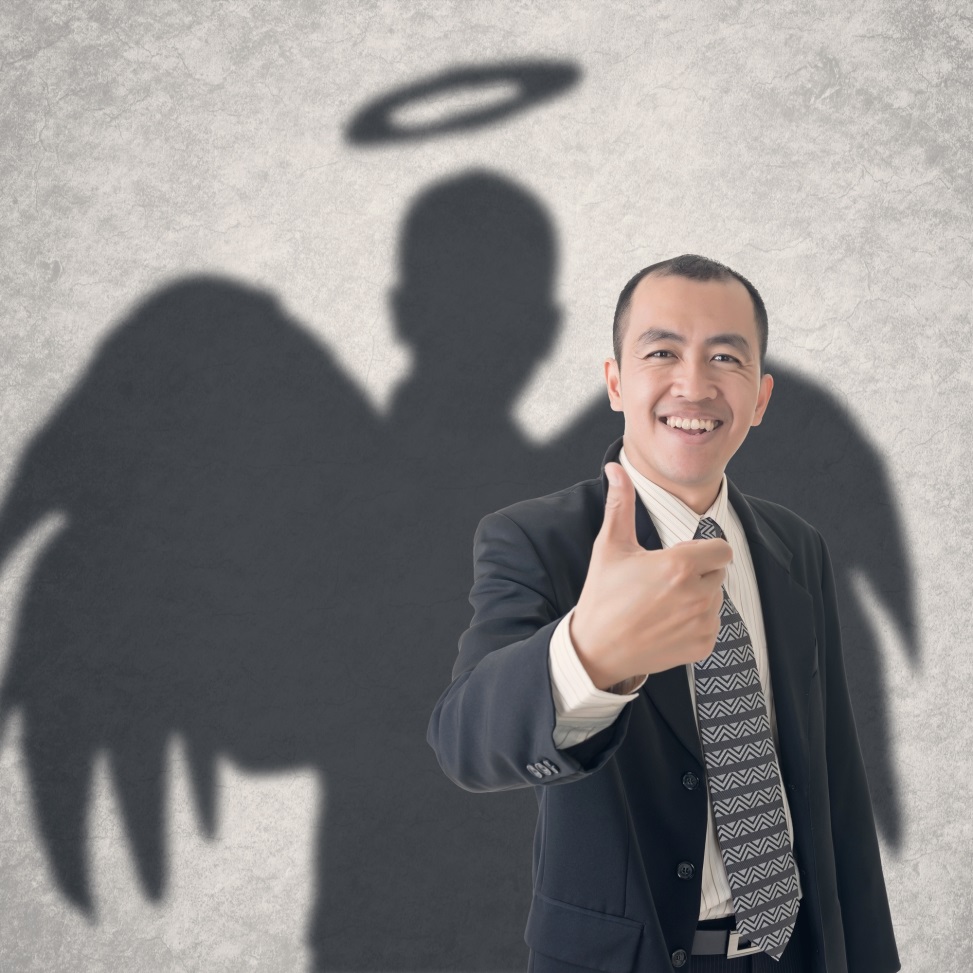 Keep in mind that the earlier in the process they invest, the higher the risk. So they are going to want a higher percentage of your company in exchange for less money (meaning a low price per share).
It's much easier to convince someone to invest, and you will give away less of your company, if you fund your own development to the point of having a prototype that looks and works like the final product.
AngelList is the most popular website for connecting with angel investors. But again, you will need a personal connection with an angel investor to have a real shot. Creating a profile on AngelList is never enough on its own.
Instead of reaching out to investors directly, reach out to those they are professionally connected to, and then work to get an introduction to the investor. LinkedIn is the best website for this purpose.
Crowdfunding
The fifth option we're going to look at is crowdfunding. This method is, obviously, a primary goal of a lot of startups. Crowdfunding has gotten a lot of attention in recent years and I suspect everyone has heard of it.
It can be a really great method for raising funds but it has a lot of other advantages, in addition to money. Obviously, funding is the main reason you're doing it, but just as important, if not more, is that crowdfunding provides proof that your product will sell.
Crowdfunding is about the best validation that you can have without actually having the product selling on the market.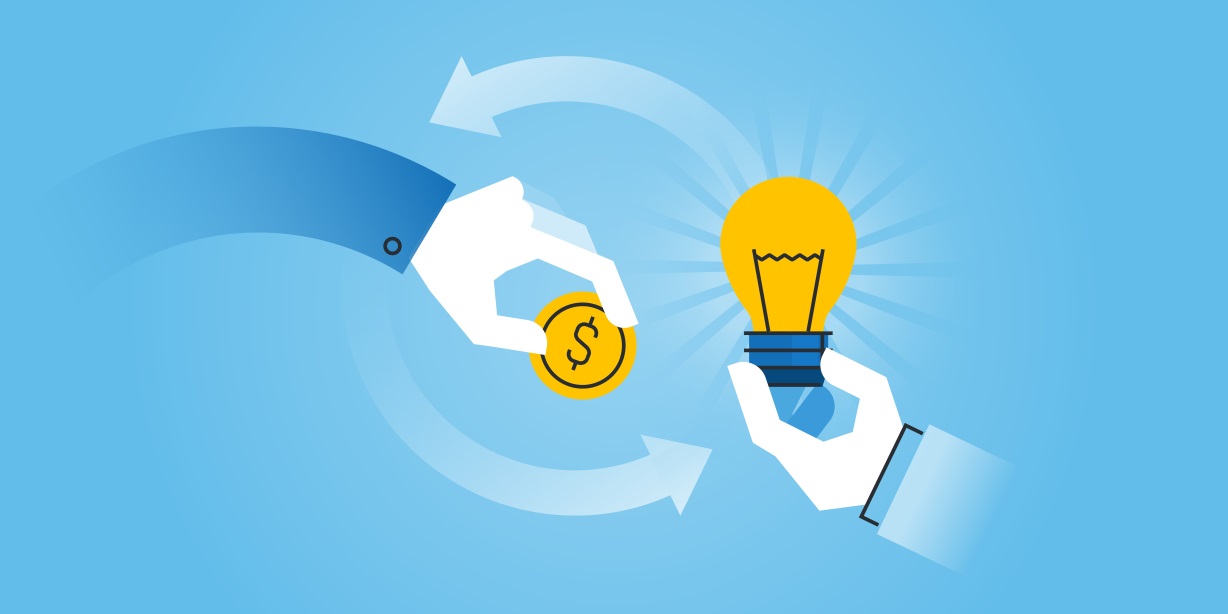 However, crowdfunding requires that you already have a large online audience. You can't just create a Kickstarter campaign and think that investors of any significant amount will find you.
You're going to need an audience, likely of thousands of people, that are engaged with you and your mission. This audience is the catalyst to get the campaign started and get that snowball effect going.
Once you have that first round of investors, then it can spread and build from there.
Trying to run a crowdfunding campaign without an online audience simply will not work. Trust me, I tried it many years ago before I had any online audience and my campaign was like a ghost town.
One of my best tips for entrepreneurs is to start building your audience today because you're going to need it in the future to kickstart your crowdfunding campaign.
In fact, you'll need this audience for just about all of your marketing activities.
Make building an online audience a priority from day one. You should be developing your audience in parallel with developing your product. Both are necessary for success.
With crowdfunding, you do usually need to have a prototype. There are many horror stories of startups raising a lot of money on Kickstarter, promising a product, and then never being able to deliver.
There are so many unknowns between having an idea and delivering an actual product. You have to develop it, scale it, manufacture it, and deliver it, all of which can take a long time. Almost always much, much longer than you think.
Typically you need to have a prototype first, since it removes a lot of the unknowns in regards to development.
Nothing is more exciting than raising hundreds of thousands or million of dollars in a crowdfunding campaign. But that euphoria doesn't last long before reality sets in. Now there's a lot of pressure on you to deliver on a specific timeline.
Crowdfunding can also complicate things because you create so many equity holders in your company. There are ways to deal with this, but some professional investors can be turned off when there's a lot of crowdfunded investors.
Lastly, it can also be really hard to recover if your campaign fails, especially if you were able to get significant publicity.
Startup Accelerators
Startup accelerators can be a good option, and are a great opportunity to learn all about hardware startups in addition to getting funding.
The main problem is they're difficult to get into, and they're very limited depending on your location. A few examples of startup accelerators include: Y-combinator, Techstars, AngelPad, and StartX.
Also check out The Seed Accelerator Rankings Project. They are a research entity, made up of academics, that ranks startup or seed accelerators using a variety of metrics. Their goal is to help guide entrepreneurs considering funding through a seed accelerator.
Product Contests
Next we're going to look at entering your product in contests. This can be a great way to validate that your product is a good idea.
It's not quite the same as validation through sales, but it's still pretty affirming. If your product wins a contest that has significant funding behind it, that can be really beneficial, especially when you're first starting.
It's also really good marketing because you can leverage your contest win to get other people interested in potentially investing in your product.
No one wants to be the first person interested in a new product. If you win a contest, especially if it's a contest where people vote, then you've got a crowd-sourced form of validation.
It can also be huge to get money or funding from winning a contest. There are lots of companies out there that hold contests for products at various times during the year.
When I was promoting my own product many years ago, I entered contests through Walmart and QVC.
You'll need to search for the retailers and companies that relate to your exact product or industry, but there are definitely contests out there.
For example, if you have a pet product, look for contests specifically for pet and animal products. When searching for appropriate contests to enter Google is your best friend.
Conclusion
In this first part we've looked at seven ways to fund the early and mid-level stages of your hardware startup. This includes self-funding, bringing on co-founders, borrowing from friends and family, angel investors, crowdfunding, startup accelerators, and new product contests.
Next week, in part two, we'll look at five ways to fund the later stages of your hardware startup. Regardless of your current stage, it's a good idea to understand all of the funding options at your disposal in the future.
—
The key to success is knowledge of the obstacles that lie in your path and a realistic plan on how to overcome those obstacles. Helping you accomplish this is the goal of the Predictable Hardware Report.
If you need affordable coaching, training, and support to help bring your new electronic hardware product to market then be sure to check out the Hardware Academy program.