In this video you'll get an introduction to 3D modeling using the software Fusion 360 from Autodesk.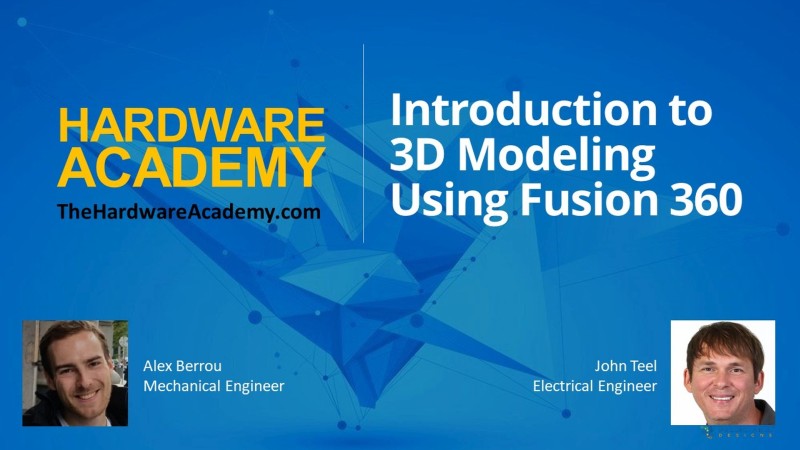 Published on by John Teel
This short video is actually only a single lesson from an in-depth training course available for members of the Hardware Academy.
In the full course you learn how to design the 3D model for a product enclosure. There is also a follow-on course that teaches how to design the enclosure for injection molding production.
Since I'm an electrical engineer I've brought in a mechanical engineer named Alex Berrou to teach this course. Alex also teaches the course on design for injection molding available inside the Academy.
Finally, don't forget to download your free PDF: Ultimate Guide to Develop and Sell Your New Electronic Hardware Product. You will also receive my weekly newsletter where I share premium content not available on my blog.
Other content you may like: