In this video you'll get an introduction to 3D modeling using the software Fusion 360 from Autodesk.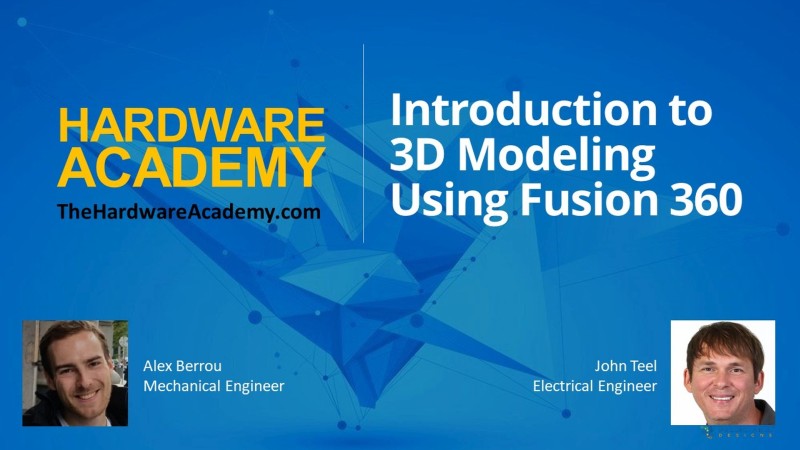 This short video is actually only a single lesson from an in-depth training course available for members of the Hardware Academy.
In the full course you learn how to design the 3D model for a product enclosure. There is also a follow-on course that teaches how to design the enclosure for injection molding production.
Since I'm an electrical engineer I've brought in a mechanical engineer named Alex Berrou to teach this course. Alex also teaches the course on design for injection molding available inside the Academy.
Other content you may like: