How to Develop Your New Electronic Hardware Product
Written for entrepreneurs, startups, inventors, and small businesses developing a new electronic product.
Are you an entrepreneur, startup, inventor, or small business developing a new electronic product to bring to market?
If so, you've come to the right place.
As a design engineer and an entrepreneur that brought my own product to market, I understand all of the obstacles you are facing bringing your product to market.
The goal of Predictable Designs is to help you succeed by teaching you how to properly validate, develop, prototype, manufacture, market, and sell a new electronic product.
Begin learning with our articles on product development and business / entrepreneurship, as well as our podcast, videos, and courses.
If you read only one thing make it this free PDF guide: Ultimate Guide – How to Develop and Sell a New Electronic Product
If you want personal help from myself and other experts, plus access to all of my courses, then check out my Hardware Academy program.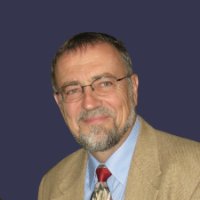 "Predictable Designs offers the most efficient and painless route I've seen for developing a new electronic product."
David Heisley
Former Sr. Design Engineer, Texas Instruments
Recent Articles - Business / Entrepreneurship
Recent Articles - Product Development