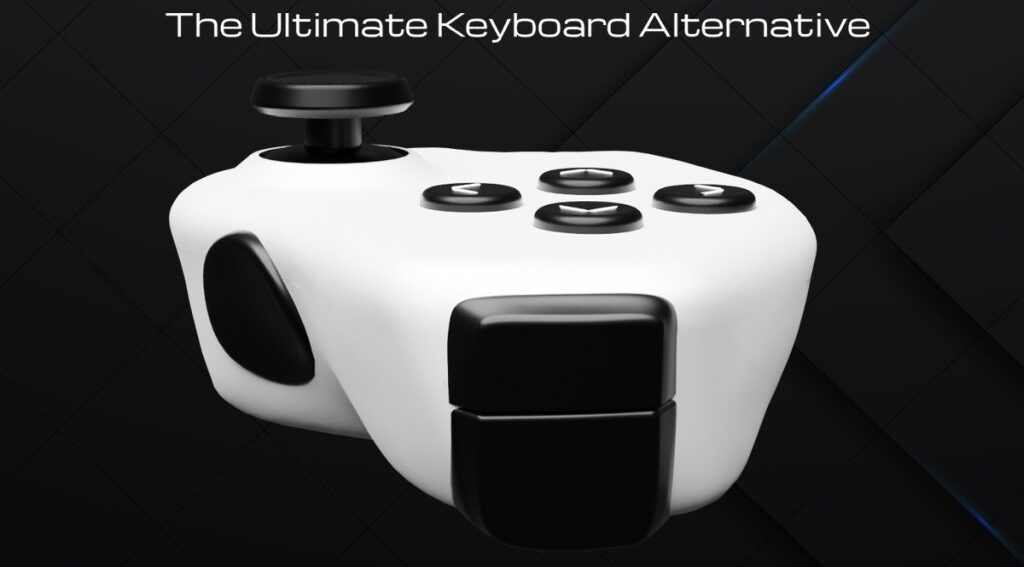 Published on
The Hex Evo is an ergonomic left handed controller for PC gaming that allows gamers to replace using the keyboard.
It features an ergonomic enclosure designed to be held in the left hand, an analog stick, and eight input buttons that allow the user to perform over 20 inputs.
This controller is meant for gamers who want to play videogames on their PC, but who don't want to use a keyboard to play. The Hex Evo allows users to play video games using a mouse in their right hand and a controller in their left hand.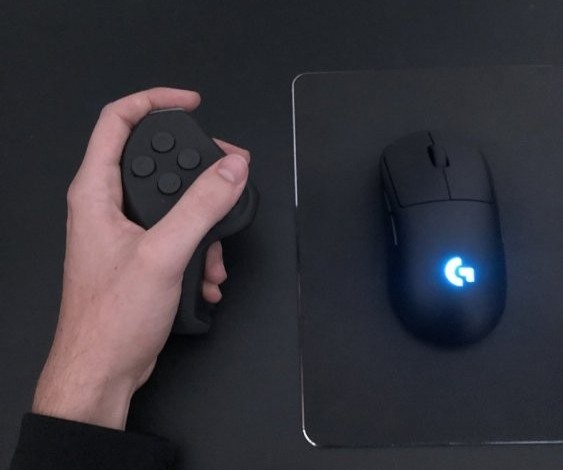 Users can give movement input with an analog stick (instead of WASD), and send over 20 inputs to perform in-game actions with minimal finger displacement.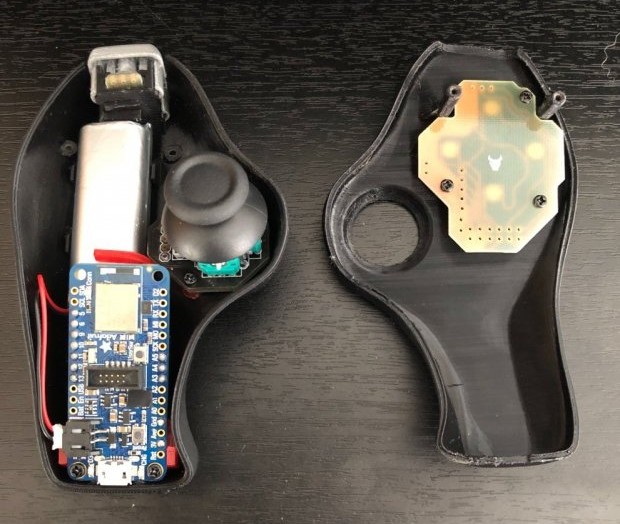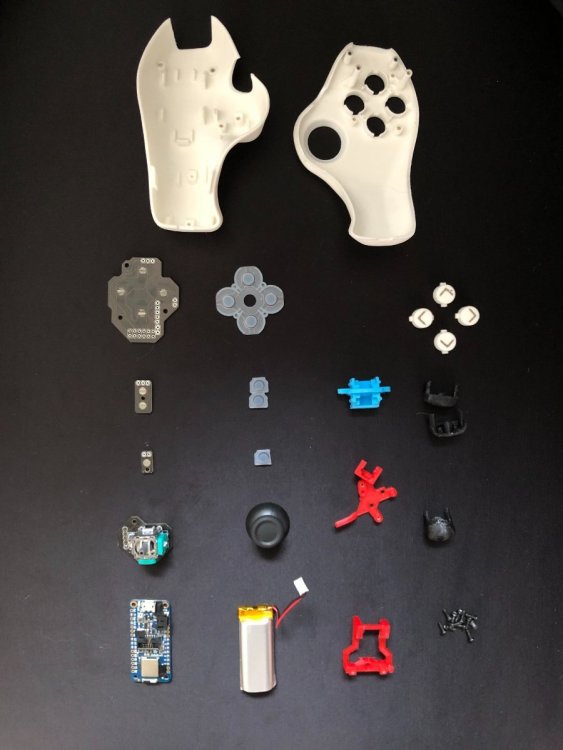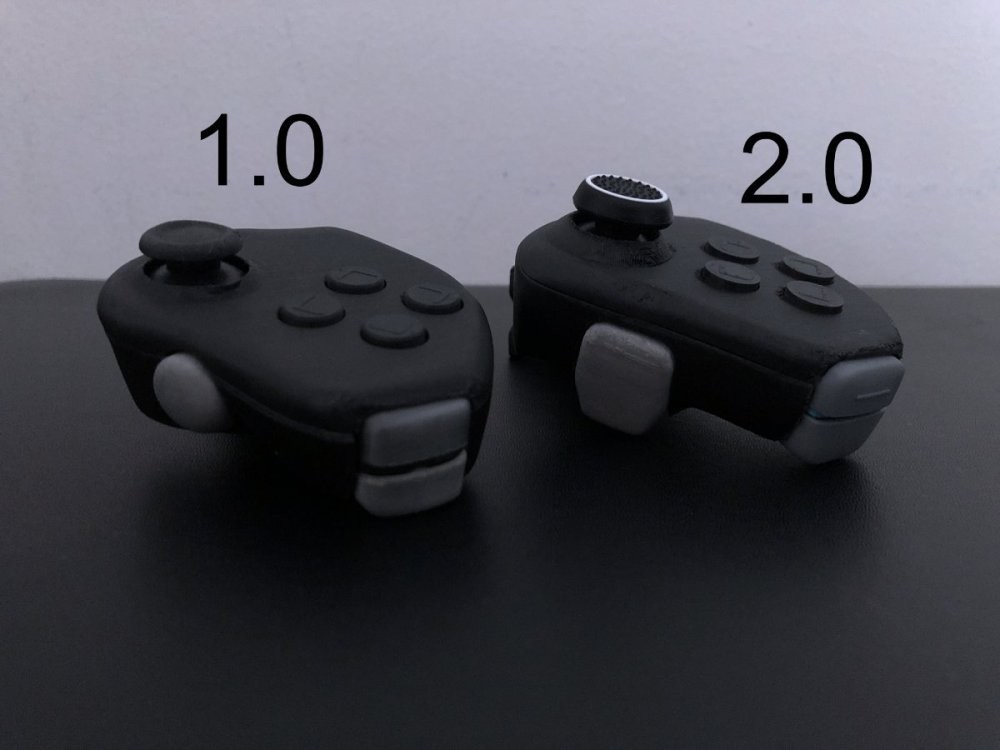 Other content you may like:
Details on the founders(s):
Nicolas Franco is a solo founder with a B.S.E degree in Industrial Engineering from Universidad de Los Andes with a focus on management and finance. He graduated in 2020 and he has been working on this project full time since.
He has always been passionate about inventing new things that improve the quality of our lives and, being a gamer, this invention is something he is really passionate about.
Nicolas has been a gamer for over 20 years, and he found out about this problem, and the need for a keyboard alternative, because he experienced it his self.
When looking for a solution, not only did he not find one, but he also found that there were lots of people out there who were experiencing the same problem as he was.
He decided to create a solution, to help his self and others enjoy playing video games in a better way.
Developing an electronic product with no prior experience, and a low budget, has been a very tough journey. He had to learn all aspects related to taking an idea to market, from electronics to patent law, and he is constantly facing and overcoming obstacles.
Nevertheless, it's a journey that he has enjoyed very much.
Being a gamer, he knows that this is something that gamers really want and something that he also wants for his self. And Nicolas is very happy and excited to bring a long wanted solution to them, to improve their gaming experience, and to finally get the Hex Evo in their hands.
What fundamental problem does your product solve?
The Hex Evo solves the need for a keyboard alternative in the PC gaming industry. Left handed gamers are forced to play using a keyboard.
The standard PC gaming platform is designed to be used with a keyboard and a mouse.
Although many gamers around the world have no issue with using a keyboard as an input device for video games, there are many gamers who, for varying reasons, have great difficulty using a keyboard and desire an alternative to it.
Instead of using a keyboard, these gamers want to play PC games using a mouse with one hand and a controller-like device with the other hand.
The main reason why gamers desire an alternative to the keyboard is the difficulty of getting used to it. Typically, this issue is experienced by gamers who are transitioning from a console gaming platform (PlayStation/Xbox) to the PC gaming platform.
There are many advantages to the PC gaming platform such as a higher level of competition, better aim using a mouse, superior hardware, hardware customization, cheaper games, etc.
Players who use a two handed controller for PC games are at a disadvantage against players using a mouse. Although the mouse is superb for aiming, and getting adapted to it is easy, gamers often find the keyboard to be a huge obstacle.
The mechanics of playing with a keyboard is hard to get used to. Memorizing which keys to press, pressing the correct keys without looking, and moving in game with the WASD keys instead of an analogue stick are examples of things that cause difficulty.
Adapting to the keyboard results in an immensely frustrating experience, since users have to relearn the mechanics of playing a familiar video game.
With the Hex Evo, gamers are able to transition from console to PC without having to go through the hassle of learning how to game with a keyboard.
The Hex Evo allows users to use their left hand in a very similar way to how they are used to, making the transition from console to PC seamless and completely avoiding the obstacle that the keyboard presents.
There are other reasons why gamers have difficulty using a keyboard to play video games.
These are related to ergonomics and include pain in the pinky or ring finger, pain in the wrist, development of musculoskeletal injuries, and other issues induced by use of the keyboard over long periods of time, just like we see in office environments.
Additionally, there are users who are unable to operate the keyboard as an input device for video games due to injury or disability.
Market description:
The Hex Evo is for gamers who desire a keyboard alternative.
Customers include male and female competitive and casual gamers of all ages (10 to 60 years old, although the population is mostly concentrated on ages 18-35), who play videogames on the PC or on the console gaming platforms, and have difficulty using a keyboard as a videogame input device.
This group is mostly composed of gamers who are transitioning from the console gaming platform to the PC gaming platform, who have years of experience playing with a controller and experience great difficulty adapting to the keyboard.
The pains and frustrations that users experience when using the keyboard as an input device for video games can be grouped in two categories, adaptability and ergonomics.
Adaptability problems include:
– Difficulty memorizing which keys do what in-game actions
– Difficulty pressing the correct keys without looking (requires time to build muscle memory)
– Difficulty recognizing keys amongst a matrix of similar looking keys
– Difficulty getting adapted to the WASD movement mechanism (requires 3 fingers instead of 1)
Ergonomic problems faced by gamers using a keyboard include
– Pain in the pinky finger when reaching for the 'ctrl' and 'shift' keys
– Pain in the fingers; pain in the wrist when playing for long sessions
– Being limited to the desk and a fixed position
– Not being able to lay back in a chair while gaming
Another customer segment includes gamers who can't effectively operate a keyboard due to injury or disability.
Market and competitive research:
We have done extensive market analysis that includes:
– General context of the gaming industry
– Industry analysis (Porter's 5, SWOT, Pest analysis)
– Target market. Buyer's persona
– Surveys, direct interviews, and Zoom interviews with potential customers
– Addressable market research
– Key players in the market
– Direct competitor product research
– Product substitutes
– Gaming Industry research in the USA
– Gaming Industry research in Western Europe
– Gaming Industry research in Central and Latin America
Current project status:
So far we've built a functional prototype of the Hex Evo (looks-like works-like prototype).
We've also built a website and we've managed to spark real interest in the product, building an audience of potential customers who are eagerly waiting for the Hex Evo to launch.
We had potential customers test the working prototype with the intention of getting their feedback.
We got some very valuable suggestions and ideas on improvements to make to the controller in terms of features as well as improvements on its ergonomics.
After this, we began working on a 2.0 version of the prototype that incorporates user feedback with several improvements. We are currently working on this 2.0 version and are about to finish it.
It includes custom hardware as well (the 1.0 used modules). After completion, we'll make our first 10-20 sales to clients on our waitlist. Our goal is to get initial traction, validation, and to reduce the risk to investors.
After that, we're going to look for an outside investment to further develop the Hex Evo, adapt the design for manufacturing, obtain a patent and certifications, produce an initial run, and for other expenses.
Customer research:
We have done direct and Zoom call interviews with tens of end-users. They have reacted very positively towards the product.
Comments from potential customers include "The answer to my prayers", "I've been waiting for this for so long," "Just what I was looking for," "I'm already sold on the product," and "May the tyranny of the keyboard die."
Users have shown excitement towards the Hex Evo, and are eagerly waiting for it to launch to try it out.
Our potential customers have also provided some really valuable feedback and suggestions on features that they would like to see included in the Hex Evo.
We have already incorporated some of their ideas into the 2.0 version of the Hex Evo prototype, and others will be included in the final production version.
Pitches to investors, pitch competitions, accelerators:
We have not pitched our product to investors yet. We have just begun preparing our pitch presentation for investors.
We want to approach investors after we have gotten some initial sales and traction, which reduces their risk. We will definitely be pitching our product after our initial sales are completed and the product is further validated.
Key technologies and/or components used in product:
The Hex Evo features an analog stick, digital push buttons, USB-C, wireless connectivity, and a rechargeable LiPo battery.
If you have a website please share here:
Funding methods used so far:
Seeking outside funding?
Yes, we are seeking funding.
Patent status:
We have obtained U.S. patent pending status.
---