How to Not Get Ripped Off Bringing Your Invention to Market
Learn how to avoid being ripped off by predatory invention promotion companies that are just big scams.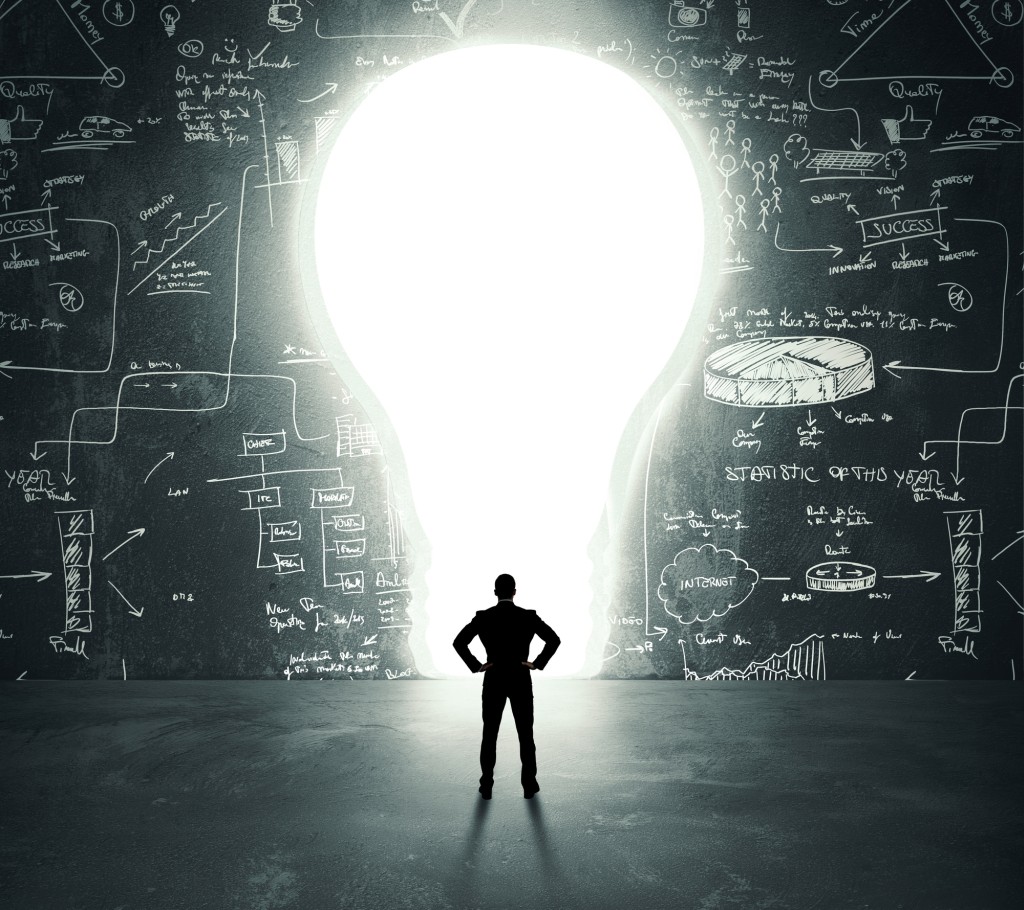 Invention promotion firms want one thing – your money. They don't really care if your product is a success or not, because they are only focused on scamming you and taking your money. They have no interest in seeing your product succeed.
To hook you, they focus on telling you what they think you want to hear, instead of what you really need to hear.
Invention promotion firms, InventHelp is one well known one, will usually start by offering you a free product evaluation. This is so they can begin the process of telling you what you want to hear and getting your hopes up.
Invention promotion companies will constantly try to extract money from you without ever explaining the big picture or all the work and money that goes into developing a product.
After you do the free evaluation, of course they're going to have someone call you and say something like this, "Your product is a great idea. Our research department is really excited about it, and they've never seen anything like it!"
They're going to claim that your product is completely unique, there's nothing else like it on the market, and you have the potential to make some really big money.
Now, they've got your hopes up. You're seeing dollar signs. A lot of them.
A common next step for an invention promotion company is to sell you a marketing report. This report is a boilerplate report. It's all generic information, and has nothing to do specifically with your product.
It really just says how much market demand there is for your product. It will be a positive, wishful-thinking type of report where they tell you, once again, what you want to hear.
They'll typically charge you a few hundred dollars, or maybe up to a $1,000 for this report, to keep you in their sales trap. They want to keep getting more and more money out of you, so they keep you blinded to the big picture, which is all the work and money that it actually takes to get a product on the market.
Continuing to tell you what you want to hear, you may be asked to pay for a patent search. Many times they have not done any patent search at all, or if they have, they maybe Googled related terms.
But they will never come back and say "Hey, we found another product like yours. Your product is not something that we can work with."
They will always say that your product is unique and that you qualify for their process, like it's some big reward. They make it seem as if you've met their approval standards, which is just another way of making you feel like your product is extra special.
In reality, they will take money from anyone regardless of the product idea. Most of these invention firms don't even have patent attorneys or engineers.
They're just interested in making a sale and getting your money, and they don't really have any interest in educating you or teaching you how to actually make your product succeed.
Patents
Invention promotion firms will eventually try to sell you a patent review and a full patent. These are both things that you can accomplish on your own for less money.
Start your own patent review by googling for competing products like your own. Often this is all you need to do to discover that someone has already had your "great" idea.
Next, perform your own patent search on the U.S. Patent and Trademark Office's website (or similar government agencies for those not selling in the U.S).
If you decide to pursue a full patent then you'll eventually need to hire a patent attorney who can do a more thorough patent search. But I recommend that you start with a low cost provisional patent application which protects your idea for one year.
You can then use this one year of time to learn as much as possible so you can decide if your product is worth pursuing, and whether you're willing to do what it takes to get it to market.
Patents are always a focus for inventors, mostly because its an easy goal to achieve. I'm not saying getting a patent is necessarily simple or cheap, but it's a goal that most people feel they can accomplish one way or another.
You may get a patent certificate and hang it up in your office. But really, what do you have besides a piece of paper?
My feelings on patents are they tend to be focused on way too much. I think they're just a huge financial drain. To get a patent is at least around $10,000, and it typically takes a couple years to obtain.
Never forget that 97% of patents never make any money! They never make it to market.
Over focusing on patents is part of a process, or sales pitch, that over emphasizes the product idea itself.
Anyone can have a great idea. What separates the doers from the dreamers, and the winners from the losers, is the execution. That's where you're going to differentiate yourself.
Execution is what will make you successful, not ideas.
Invention promotion companies want clients who are looking for the easy path to success. They prey on people who think "I have this great idea. Now, I need to find an easy way to sell this idea and start making money."
That mindset is what invention marketing companies use to lure you in. But you have to realize, there is no easy path to get a product on the market. It doesn't exist. It takes a lot of blood, sweat, and tears to make it happen!
Licensing Deals are Rare
Licensing is a common strategy, or dream I should say, of inventors because it seems like an easy way to make money off of your idea.
Invention promotion companies will try to sell you on the idea of obtaining a licensing deal. They will talk about how they can potentially license your idea, and that you are going to make lots of royalties off the licensing.
But in reality, that doesn't happen.
You're not going to license a product just based on an idea. You may be able to license a product once you've got the product developed and manufactured, and you have some initial success with sales.
You've executed, and now your entire idea and your execution has some value.
At that point, you may be able to get a licensing agreement, although they are still uncommon. Getting a licensing agreement is not something you can do upfront, based only on your idea. Just erase that idea from your mind.
So what is the easy path? I know licensing seems like an easy path, but searching for those easy shortcuts is what opens you up to being scammed.
Product Evaluations
Invention promotion firms will always offer you a product evaluation. This is how they start their sales pitch process.
Some invention promotion companies, like InventHelp, want you to think that they're not a scam, so be wary of their claims. For example, InventHelp refers to themselves as the "Honest Invention Company", and they have a whole webpage and chart distinguishing InventHelp from "Dishonest Companies".
Entrepreneur Sherry Porter would definitely not call InventHelp honest. She paid InventHelp $9,700 to market an LED pet collar. An InventHelp office in her area contacted her, saying a company called Abrams Gentile Entertainment wanted to license her pet collar.
When investigators went to the office of Abrams Gentile, it was empty. The company had never existed.
Sherry Porter's case became part of a 2018 class action law suit in New York against InventHelp. The case, Zanotti et al v. Invention Submission Corporation et al, revealed the abysmal rate of success for companies like InventHelp.
Between 2015 and 2017 only 0.75% of InventHelp clients made more money than they paid to InventHelp! InventHelp signed "submission agreements" with 6,564 clients, but only 49 of them made more money than they paid.
The invention promotion company Davison was even worse. They reported that in the last five years only 15 of their clients made more money than they paid to Davison.
None of these scam companies are really trying to make your product succeed. Their success is getting your money, not earning money from licensing or selling your product.
They may say things like "We're going to submit your idea to thousands of different industry experts or companies that we have agreements with," and they are the ones to give their opinion.
Once again, their opinion doesn't matter either. There is only one way to really know if a product is going to be successful. You have to test it.
However, don't confuse this with getting opinions from experts in regards to the feasibility of developing, manufacturing, and delivering your product. Don't ever trust the opinion of any individual in regards to whether your product will sell or be successful.
But, do trust the opinion of experts about the process of getting the product developed and on the market. This type of feedback is essential to get as soon as possible and is what you will get inside my Hardware Academy program if you request feedback on your product.
Testing your Product
You need to find the fastest and cheapest route to being able to test your product.
You can have every expert in the world tell you that your product is a huge hit, but it can still fail when it is actually on the market.
I've said before that "you have to think like a scientist." Think of your product's success as your hypothesis. You then need to prove or disprove your hypothesis which means testing it.
This can be complicated with a hardware product. You have to actually have something to be able to test, right?
Well, that's one of the beauties of crowdfunding. Crowdfunding allows you to test a hardware product in exchange for real money, making it a valid, real-world test.
With crowdfunding you don't necessarily need to have the product ready for the market. You need to have made considerable progress and you should have a high quality prototype.
But, this is still a lot better than having to wait until you get the product completely on the market before you get any market feedback.
It still takes a ton more work to manufacture a product after you have a prototype. So being able to test your product before having manufacturing up and running is a huge benefit of crowdfunding.
Don't put any emphasis on market evaluations that invention promotion companies want to sell. Invention firms focus only on the easy steps that give you something deliverable.
That's why they heavily focus on selling you a patent. Like I said, that's an easily definable goal.
Invention companies will also try to sell you a pretty, 3D model of your product, with a video that shows your product spinning around. This may seem like a real, fundamental step forward.
You do eventually need a 3D model of your product, but you need it for prototyping and manufacturing. Most likely, nothing that you have done with these firms is something that can be manufactured.
Remember, you aren't working with engineers, but rather con artists and salespeople.
The Work Is Up to You
In general, invention firms, will focus on a lot of the things that they think inventors don't want to do.
The truth is, you have to do the research on your product's market.
You have to be the one to handle the product development and set up manufacturing. You have to handle marketing and sales, and raising money.
You have to do everything, at least initially.
I don't mean entirely by yourself. You don't have to hide away for two years and do all this stuff on your own. Obviously, you need to bring in experts.
It's a mistake to try to do everything yourself. You have to bring in experts but you have to be the one in charge. You have to be the one that's managing all these pieces, and handling them, and making all the critical decisions.
If you are thinking you can hand off your idea and let someone else do all the work, you need a totally different goal!
You will never be a successful entrepreneur with that attitude.
Only you can make this dream of yours happen.
Other content you may like: