Why You Need an Audience and How to Build One for Your New Product
I can't stress enough how critical it is to have an audience for your product.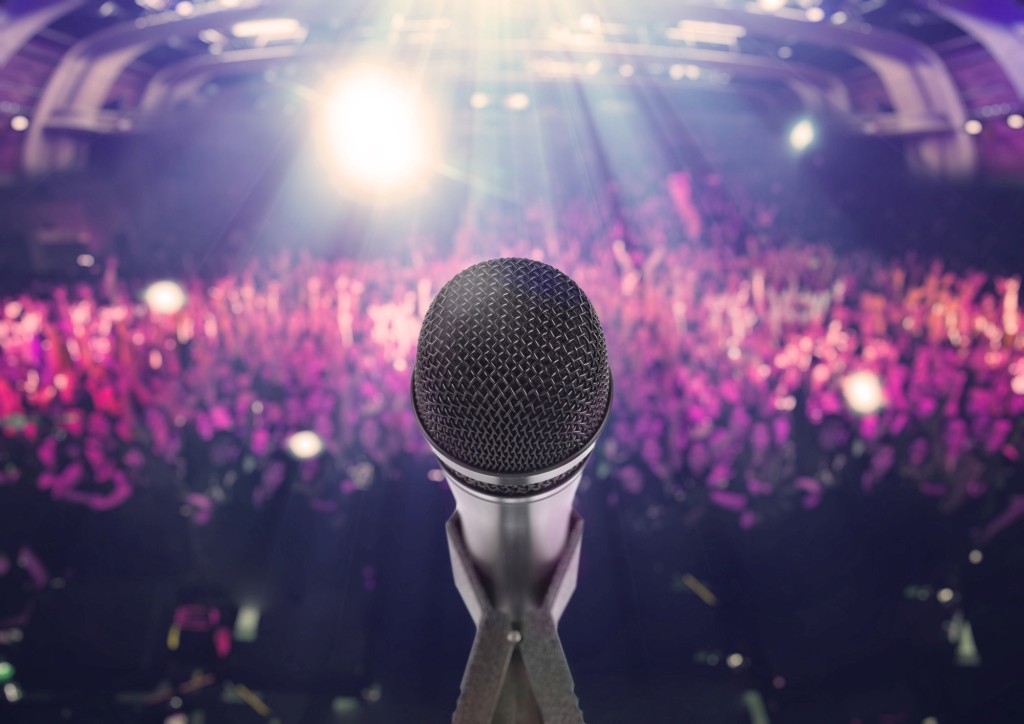 Having an audience helps you gather feedback on what features you should include in your product, and it is critical whenever you run a crowdfunding campaign or begin selling your product.
The biggest mistake I see entrepreneurs and startups make is they wait until they complete product development before they give any serious thought to marketing or sales.
Instead, you need to begin building your online audience in parallel with product development.
Building an engaged online audience is an incredibly slow process that requires a ton of effort, so you need to begin on day one. It took me over three years to build an audience for Predictable Designs up to 20,000 email subscribers.
I don't claim to be an online marketing expert. If you follow this blog, you know I'm an engineer, product designer and an entrepreneur.
But I've learned a lot by building my own audience, so I want to share with you all the lessons, tips and tricks that I've learned by growing my audience.
I hope this helps you to build your own audience for your particular product.
Content Marketing
Your first step towards building an audience should be to set up a website with a blog. Your goal is to start gathering the email addresses of visitors to your website. That's how you're going to connect with people on a consistent basis.
Your marketing success is built on developing relationships. People will be many times more interested in what you have to offer after you have developed a relationship with them.
There is so much noise out there on the internet, and you need to break through that by developing trust with your audience.
Unless you have millions of dollars to spend (I mean…waste) on advertising, content marketing is by far the best strategy to get your message out there.
With content marketing, you create a blog loaded with useful information for people that may be interested in your product in the future.
One of the keys to being successful with content marketing is to give, give, and give, and not ask. Focus on providing a ton of useful content, and not on asking for something.
Setting Up Your Website
The easiest way to set up a website and blog is by using WordPress. That's what I use for my website, and it's by far the most popular content management platform.
WordPress is one of the easiest ways to get a website up and running. There are many themes to choose from so you can totally customize your website's look.
Once you have a website, next comes the hard part. You need to start blogging. In the beginning it's pretty typical to only get a dozen or so visitors per day. Content marketing and blogging are long-term strategies. Content you create today may very well not pay you dividends for a year or more.
If you require immediate short-term results then you'll need to spend lots of cash on advertising. I never recommend this strategy though.
Once you start to get more visitors to your website, you need to get them to signup for your email list. Having an email list allows you to form an online relationship with potential customers. There is a common saying among internet marketers: "the money is in the list". In many ways, this is completely correct.
I would caution you however, against focusing too much on asking people to join your newsletter. There are better ways to get a visitor's email addresses since joining a newsletter is a vague commitment and not necessarily that appealing.
Most people want some kind of immediate gratification, not the potential for something helpful eventually.
While there's no harm in encouraging visitors to sign up for your newsletter, don't let it be your only strategy for gathering email addresses. It is much better to offer people something of value in exchange for their email address.
Offer Something of Value
One thing of value you can offer is some type of PDF file with useful or desirable information. For example, let's say your product is related to child safety. You could offer a document on the top 10 ways to keep your child safe. Visitors can download your PDF in exchange for their email address.
You want to offer them something of value that is directly related to your product or market. You don't want to build up a random list of anyone and everyone. You want to build up a list of people who are specifically targeted because they could be potential customers.
They also need to be people that have actually indicated they have an interest in what you are going to be talking about. This is why buying existing email lists is always a bad idea.
Once your email list begins to grow, there are lots of services for collecting email addresses. I happen to use OptinMonster.
There are tons of different ways to collect email addresses, from popups to links imbedded in your articles. You're going to have to experiment with your audience to see what works best.
In general, everyone says they hate popups, but the truth is they work really well. It's very difficult to build an email list of significant size without using some type of popup.
But make sure that you do it in a way that's not annoying to your readers. For instance, if they see a popup and don't click on it, accept that they are not interested. Don't bother them again for a significant amount of time.
Sending Emails
Once you begin collecting email addresses, then the next step is setting up a way to stay in contact with your audience. For this you will need an email marketing service provider.
Once again, there are various options out there. MailChimp, AWeber, and Convertkit are three popular platforms.
I personally use MailChimp, and think it's the best choice for new entrepreneurs. I would start off using MailChimp because they offer a free plan as long as you have under 2,000 subscribers.
When someone first joins your list, you can set up an email that delivers the PDF file that they chose to download. Then you can send them a welcome message or any other emails that you want to automate in the beginning.
For example, on my website, if a visitor downloads my 15 Steps to Develop a New Electronic Hardware Product PDF, they will also receive several automated emails where I explain those 15 steps in more detail.
Also, every time you have a new blog post, you want to send that out to your list.
Finally, you never want to send out emails through your own email account. Use a separate service provider that's designed for sending out large quantities of emails.
Guest Blogging
When you first get started, you're going to be doing all of this blogging, but no one's going to be reading it because no one knows about you. It takes Google a long time to start sending you any significant traffic.
This means you're going to have to work really hard, for a year or more, to reach out and bring people to your website.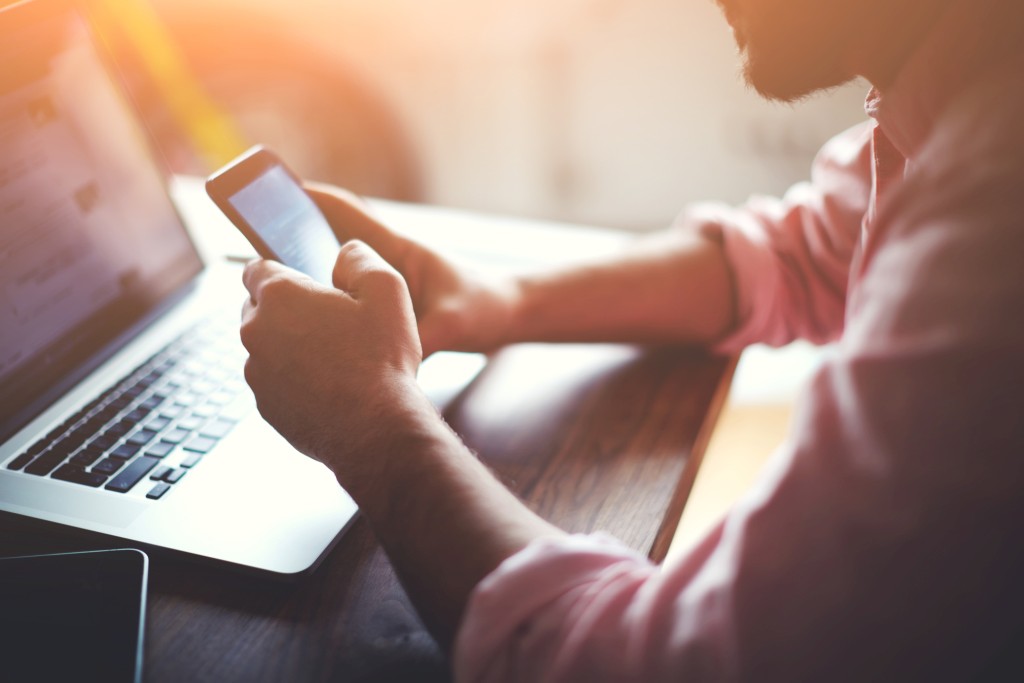 Guest blogging is one of the best ways to do this. Guest blogging is when you offer to write a blog post on another website. In exchange they will at the very least allow you to include a link to your website in your bio at the end of the article.
Keep in mind Google ranks links embedded in articles more highly than a link that is in the author's bio.
But don't include more than one link back to your own website in your guest post, since most editors will consider that excessive and simply remove all of your links.
Also make sure the link to your website isn't the only link in your guest post. Have a mix of links to other websites, in addition to the link to your website, so it doesn't feel like you're writing for them just to get a link to your site.
When you first start guest blogging, approach smaller websites. You don't want to start off with Forbes as your first attempt at guest blogging! You need to build up a reputation and a history of quality articles that you can share. Start with smaller websites, and build up from there.
One of the best ways to judge the size of a website is to download a Chrome extension tool from a company called MOZ. Their service assigns a "domain authority" score between 0 and 100, with 100 being the highest authority.
Big websites like Forbes or Entrepreneur are scored in the 90s. Google, Facebook and YouTube are near 100. Anything in the 60s and above is still considered a large website that likely sees millions of visitors.
I would start off approaching websites with scores between 20 and 50. They will be more open to allowing a guest blog from someone that doesn't have a lot of experience.
Anything with a domain authority less than 20 is likely not worth it since they likely don't have a large audience, nor does Google put much value on their website.
Have a draft ready for them if you don't have a history of blogs to share. They're going to want to read a draft first to see if your writing is a good fit for their audience.
Start small and then migrate up from there. That's exactly what I did even though I have written for some big websites like Make: and Entrepreneur. But I didn't start there. I had to work my way up and gain some online experience with blogging and writing in order to get the bigger websites interested in posting my blogs.
The thing with guest blogging, though, is don't expect big, instant results. There's no such thing as a quick success when it comes to online marketing, or really anything related to business.
When I wrote my first guest blog for Entrepreneur, I thought, "I'm going to get a ton of referral traffic and Google's going to see the link to my website and start sending me a flood of traffic".
It didn't happen. It's a much, much slower process. Even blogging for Entrepreneur, where thousands of people read my posts, only a handful clicked on the link in my bio and went to my website. Don't expect huge, massive results immediately.
It's not just the size of the website that you guest blog for that matters, it's about who that website targets. Who exactly are their readers?
Target the Right Audience
You might think that blogging for a website with lots of readers is your best strategy. For instance, Entrepreneur has a very broad readership. Entrepreneurs include everybody from a coffee shop owner to a hardware startup. Any and all entrepreneurs is a huge and very general market.

Contrast this with two other websites I blog for, Make and Hackster.io, that focus on people interested in making and electronics.
Some of the articles I've written for them have gained me hundreds of new email subscribers! Always judge the success of a guest blog by how many email subscribers you gain, not on how much Google "link juice" you may get.
Incoming links do help increase your Google ranking, which means you will be sent more traffic, but that process takes months. This long time frame makes it very difficult to track exactly what helps increase your google traffic.
I consider anything over 50 email subscribers for one guest blog to be successful. But you can see how it takes a lot of articles to build up a large audience this way.
Blog articles are like planted seeds that will slowly send you new email subscribers, who hopefully become future customers. For instance, I still get email signups from Entrepreneur articles that I wrote years ago.
For a year and a half my blogging strategy was to publish one guest blog a month. Once a month I also posted a blog on my own website. Slowly, I started getting some Google traffic, but it wasn't massive and it was really slow.
That's because one blog article a month just isn't enough. People (and therefore Google) are hungry for information, and lots of it. You need to create massive amounts of awesome content. In fact, much more than you think.
Post New Content Weekly
About a year and a half ago I focused on posting original content on my blog every single week. This actually happened as a result of taking an entire month off of blogging because I had so much work that I neglected my blog.
What I learned is you absolutely have to be consistent about posting new content to your website. You need to think of content creation as one of the most important aspects of your potential success.
Consistency in your blogging is probably the most important thing to significantly increase your website traffic and build up an audience. You can't post content sporadically, you have to do it on a regular basis.
Start with a commitment to blog every other week. Eventually, work up to posting original content weekly.
Google favors content that has been posted regularly for 12 to 18 months. Expect it to take that long to generate a huge uptick in Google traffic.
That being said, as soon as I started blogging on a weekly basis my Google traffic increased steadily. However, it still took about 12 to 18 months before I saw a sharp increase in my Google traffic.
Not only does this consistency make Google love you more, but it is also essential to building meaningful relationships with your readers.
A common mistake people make is they focus all of their efforts on getting people to join their list, but not on building and maintaining relationships with those subscribers. Unless you frequently publish new content your existing subscribers will forget about you.
One suggestion for generating popular content is to tell a story. Storytelling appeals to everyone, and will help readers engage with your content. The human brain is wired to have an interest in stories.
Weaving stories or personal experiences into your content will make people connect to you in a stronger way. Use stories in place of dry facts to make your writing more interesting. This is something I too am always striving to do better.
Social Media and Marketing
One mistake I see a lot of people make is over-focusing on social media. You should probably have social media accounts, but it is dangerous to rely too heavily on them for marketing.
The truth is, nothing compares to the effectiveness of email. It's at least 10x as effective as social media.
You can spend lots of time, money and resources trying to build a Facebook audience. But if something goes wrong with your account, you will have very little recourse.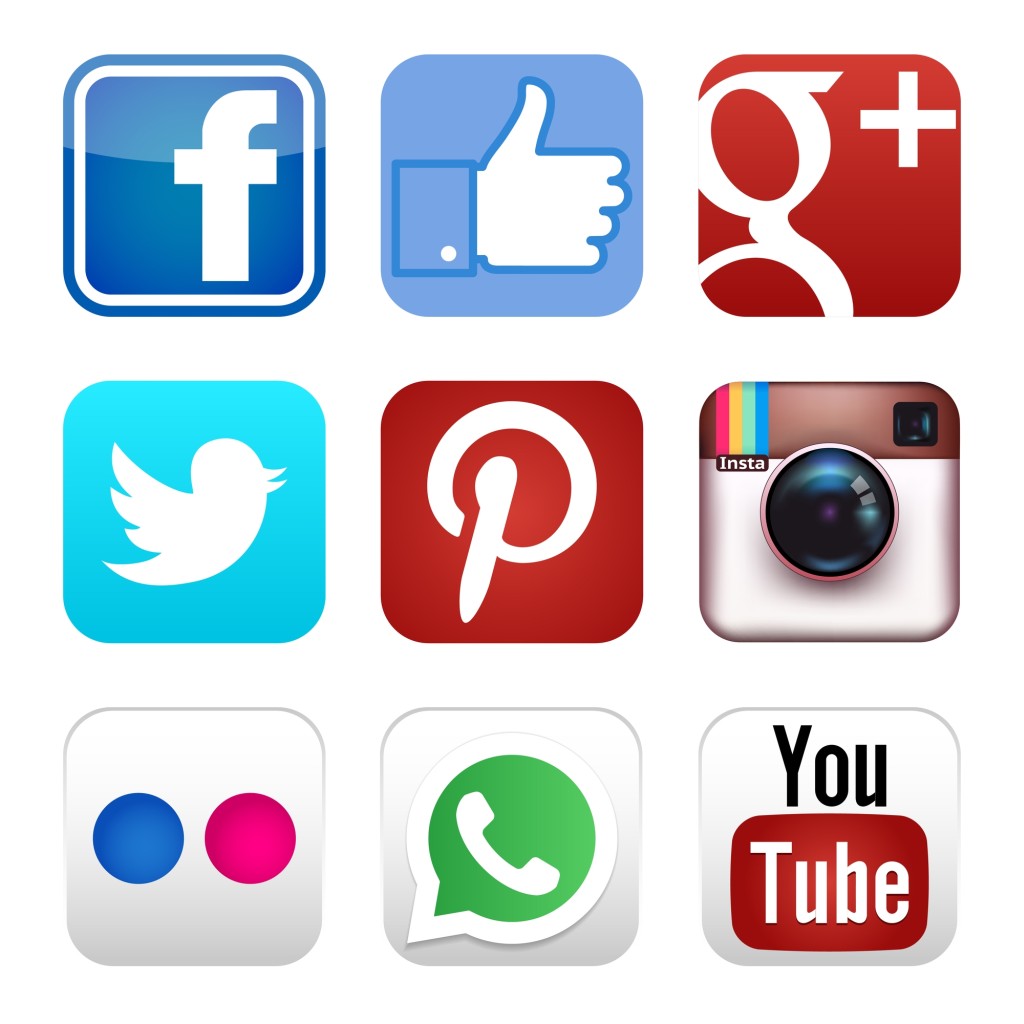 This happened to me early on in my business. Facebook closed my business account, because I tried to login unsuccessfully too many times and I had changed my phone number and couldn't receive the verification text .
It is impossible to reach anyone at Facebook, so I had very little recourse to reverse this decision. To this day I don't have a Facebook account.
If your entire marketing plan is centered around one or two social media accounts, your business will be devastated if anything happens to those accounts. Although I had experimented with Facebook advertising, luckily I wasn't relying on my account very much when it suddenly closed.
The beauty of an email list is it's a resource that you own. For example, even if you got blocked from your social media accounts and Google stopped sending you traffic for some reason, you would still have your email list.
Presently, the only social media accounts I have are Twitter and LinkedIn, but I don't find them very useful at generating clients and sales.
My suggestion is to have social media accounts set up so you can repost your blogs, but never make one platform your primary marketing tool.
Social media is mostly just a big drain on your time. So focus on creating valuable content and building your email list, not on your social media following.
For instance, instead of doing the obligatory social media check each morning, you will be much better off if you spend that time writing new content.
Increasing Your Google Traffic
Everybody wants to know when they're going to get more Google traffic. While there are other search engines they are almost insignificant compared to Google.
You've probably heard of search engine optimization (SEO). SEO practices help optimize your website for search engines like Google. SEO helps them find and favorably rank your website.
Although Google's algorithms change often, there are still some basic SEO principles that will always benefit you and your site traffic.
If you want to learn more than the basics about SEO, I recommend regularly reading the website Search Engine Watch. This site posts expert opinions on the most current ways to boost your rankings and online traffic.
But, remember, the best way to get Google and real people interested in your website is having something truly valuable and unique to say.
You also need to be consistent and regular about posting valuable original content. I've found that long, detailed content helps your Google ranking much more than short articles.
It's tempting to want to quickly pump out 500-word articles. But you will have more success with Google if you generate articles with 2,000 or more words. This is because Google wants to make it's own users happy, and people want in-depth content, not just short superficial articles.
Google also wants to send users to websites that are consistently active at producing new content. This means it's going to take 12 to 18 months before you're going to see a really significant spike in Google traffic.
You can find tons of articles online with headlines like "How to get 100,000 email subscribers in 30 days!" You can gather email addresses using tricks like contests, but the quality of those subscribers is going to be poor.
You don't want to generate a generic or random audience, you want an audience of people who will want to buy your product. Trying to increase your Google traffic is a long, slow grind, like everything in business.
Track Your Progress
You can monitor your own domain authority with an SEO business called Moz. They scan the internet and track links to your website, which is one of the most important metrics Google uses to determine the authority of your website.
How much traffic Google sends you is dependent in part on how many other websites link to your website.
The many SEO tools from Moz will help you track if you are making progress in the right direction. They also have a great beginners guide to SEO on their website.
You should also setup Google Analytics (which is free) so you can monitor your website traffic and see how people are getting to your website.
Conclusion
In the early stages of development, the main benefit of having an email list is you have a group of targeted people that can provide valuable feedback on your product.
You might run surveys, or collect feedback on how to improve your product.
Once your product development is complete, this audience will help you succeed with crowdfunding campaigns and eventually with sales.
The most important things to remember about building your online audience is to start immediately and consistently create a ton of highly valuable content.
Other content you may like: