5 Successful Hardware Startups That Were Bootstrapped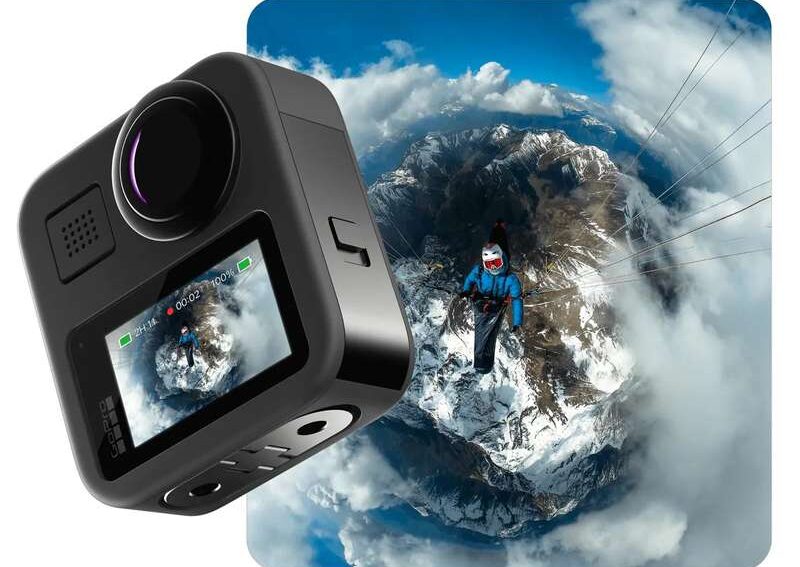 Published on
Bootstrapping your startup simply means that you self-fund it using your own savings, credit cards, and bank loans.
Although it also commonly includes money from friends and family.
To put it simply, I always recommend that you bootstrap your startup for as long as possible.
Too much money tends to be a dangerous thing in the hands of an excited entrepreneur with an idea but no real market data yet.
It's dangerous because it tempts you to take shortcuts based on unproven assumptions.
These early assumptions are almost always wrong.
So you end up burning through a lot of money very quickly to end up with something that ultimately doesn't succeed in the market.
When it's your own money, you tend to think a lot more carefully about how you spend it!
This is a very good thing when it comes to launching a new business or product.
"The best way to start a business is with as little money as possible. Starting with nothing is where the big bucks are made for real."
– Mark Cuban, Self-made billionaire
Also, the further you are able to get your startup with self-funding, the less equity you will need to give away if you do seek future investments.
A good strategy for many people is to bootstrap your venture until you have a functional prototype and some real product-market validation from customers.
Then it becomes more practical to use other people's money (OPM) for the remaining steps.
Okay, let's now look at 5 successful hardware startups that were bootstrapped.

Formlabs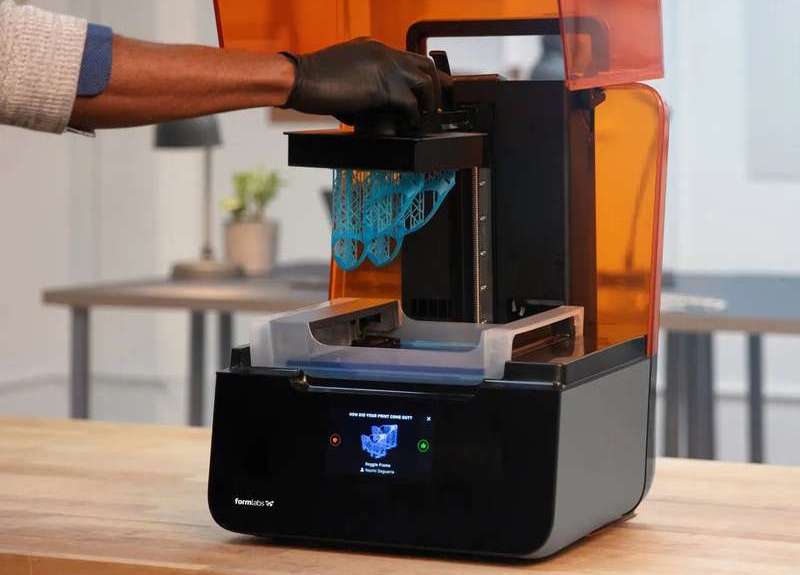 Although their business is creating technology to be used by hardware startups, this company is its own startup success story.
3D printers had already hit the market with a bang, but Formlabs founders Max Lobovsky, Natan Linder, and David Cranor wanted to create a printer affordable for the masses.
They envisioned a "desktop" 3D printer that would be small, portable, and cheap enough for everyday inventors, makers and small businesses.
The founders, who met at the MIT Media Lab and created Formlabs in 2011, knew they could deliver stereolithography, a type of 3D printing technology, that could be used at home instead of being exclusively limited to large companies.
The founders bootstrapped the company's growth in order to accomplish this challenging goal with scant resources.
They concentrated on making the current technology more compact, user-friendly, and reasonably priced.
They were able to work on prototypes without significant outside support by drawing on their experience and relationships in academia and industry.
Formlabs successfully created a working prototype and then turned to Kickstarter to gather money for mass production.
Through crowdfunding, they were able to determine consumer demand (which validated their product idea) and acquire the required funds without losing ownership or control of the company's destiny.
Formlabs began its Kickstarter campaign for the Form 1 3D printer in October 2012. The campaign took off right away, exceeding its $100,000 initial goal in less than 2.5 hours.
They ended up raising close to $3 million, making it one of the most prosperous Kickstarter campaigns at the time.
The desire for a prosumer-grade 3D printer was confirmed by the enthusiasm of the Kickstarter community, which also provided the funding for mass manufacturing.
With the money in hand, Formlabs had to deal with the difficult task of growing production.
Like many hardware businesses, they ran into unforeseen issues and delays as they moved from prototype to manufacturing.
However, the Formlabs team was dedicated to producing a high-quality product and tirelessly worked to resolve manufacturing issues, interact openly with backers, and complete the Kickstarter orders.
Beyond Kickstarter, Formlabs persisted in product innovation and improvement.
The Form 1 was followed by a series of models, each of which enhanced the Form 1's style, use, and dependability.
By establishing a presence in both the consumer and business markets and expanding its distribution channels, Formlabs has become a leader in the development of 3D printers for a variety of industries, including design and engineering, dentistry, and medicine.
They were able to turn an ambitious notion into a usable product by concentrating on a distinct vision, making use of their academic experience and resources, and interacting directly with their clientele.
Their experience demonstrates how, even in the cutthroat and frequently capital-intensive world of hardware development, creative thinking and strategic planning can help bring high-end technology to a wider audience.
Flair Home Temperature Controllers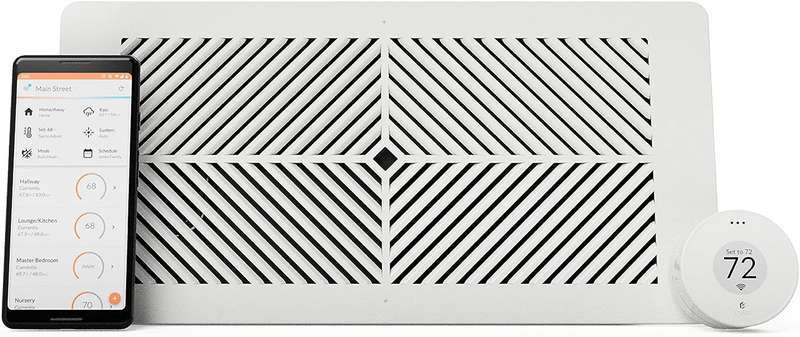 By tackling an old problem with new technologies, Flair has become well-known.
Specifically, Flair provides a solution to the difficulty of balancing the temperature of different rooms in a house.
During the particularly cold winter of 2012, co-founder Dan Myers realized the need for smart vents because the upstairs of his Chicago condominium was hotter than the downstairs.
Myers produced his own CAD design, and had his very first prototype printed for free at his neighborhood library.
A few years later, Myers was working with the Hax business incubator program in Shenzhen, China.
Being present in one of the major industrial centers of the globe gave Myers the opportunity to speak with factories and put his product into production.
Pre-orders were a successful bootstrapping strategy that they used to pay for the creation of their initial products.
The core technology uses actuated vents and temperature sensing controllers to autonomously regulate the temperature in each room.
The vents are made to take the place of regular air vents found throughout a house.
The 'pucks', or controllers, are then simply set up to open and close the vents in that room.
Additionally equipped with WiFi, the controllers may be configured using a Flair app from any location.
The system can be developed to zone-control the temperature throughout any size home or used as a standalone controller for a single room.
In order for the devices to smoothly interface with other systems, the company has now successfully teamed with many of the biggest brands in HVAC.
Since its bootstrapped early days, this company has enjoyed rapid success. They are available on Amazon.com and the company is currently expanding to offer square as well as rectangular shaped vents.
GoPro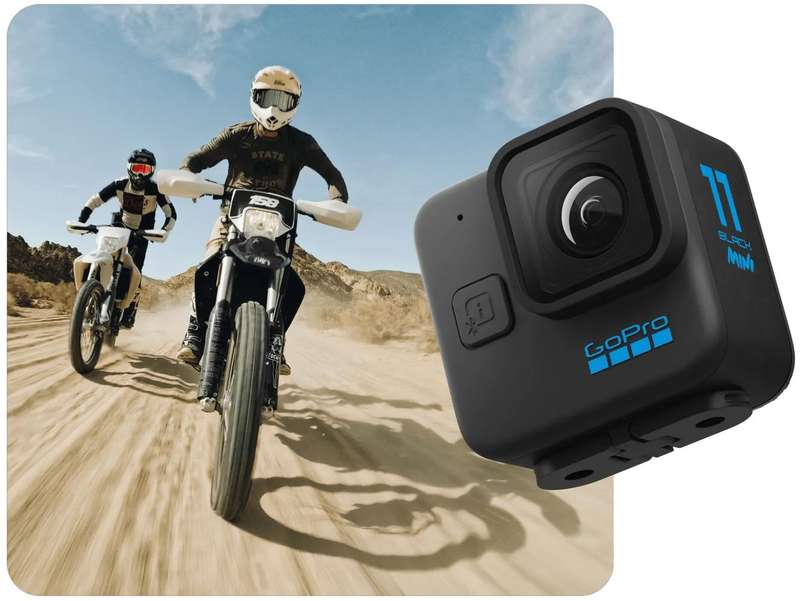 Founded in 2002 by Nick Woodman, GoPro started as a bootstrapped project to capture the owner's images and action footage, while he was surfing.
He instinctively knew the power of being able to place a camera right in the middle of exciting action.
For over ten years, he grew the company organically without the need for outside funding.
It certainly didn't hurt that YouTube exploded on the scene during these crucial years, creating a new market for home video sharing.
So rapid was their early growth that when the company went public in 2014, their initial valuation was $2.95B!
Since that time the company has grown significantly, and in 2023 reported a global revenue of $1.09 Billion.
"While at the time maybe I wished that I'd had more money than I did, I see it as really advantageous now because we took a long time to learn our markets and learn our customers."
– Nick Woodman, GoPro Founder
Determined to thrive as a dynamically evolving corporate entity, GoPro continues to produce high quality action cameras in a variety of popular models.
They generate recurring revenue through their subscription service which uploads GoPro shot video footage to the cloud.
SimpliSafe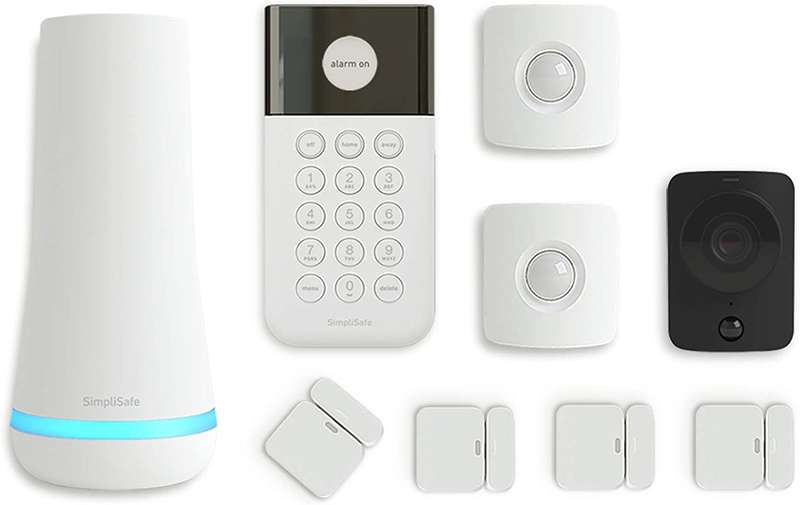 The IoT startup success SimpliSafe was able to bootstrap their disruptive hardware company for more than five years after its first debut.
Home security had been a significant industry for years, but there were still plenty of untapped markets for entrepreneurial innovators.
Enter SimpliSafe, who took advantage of this chance and is thriving today.
In retrospect, the opening they exploited might have been an obvious weakness in the market.
Home security providers have historically adhered to the idea that their clients can only be homeowners, leaving tenants to fend for themselves.
SimpliSafe, in contrast, was marketed to renters and they have steadily gained popularity in that area.
Additionally, they were the only provider of home security services that didn't demand expensive yearly contracts from clients.
Their security system consists of a central processing and alarm device. The gadget integrates with a number of peripheral add-on items that the SimpliSafe sells, including video doorbells, glass break monitors, cameras, and door monitors.
SimpliSafe sells customers the equipment, which they then install on their own.
Customers can choose to use SimpliSafe without a monitoring agreement, and the processing unit acts as an audible intruder alarm.
SimpliSafe does now also offer service contracts for users interested in paying for live, 24/7 guard protection enabled through Wi-Fi.
"[Limited capital] made us spend our time in the right places and develop the right products. It made us make sure we were really satisfying a customer need and also testing our marketing tactics to make them work and stay efficient."
– Chad Laurans, SimpliSafe Co-Founder
SimpliSafe bootstrapped its expansion until 2014, when they raised $57M.
iXsystems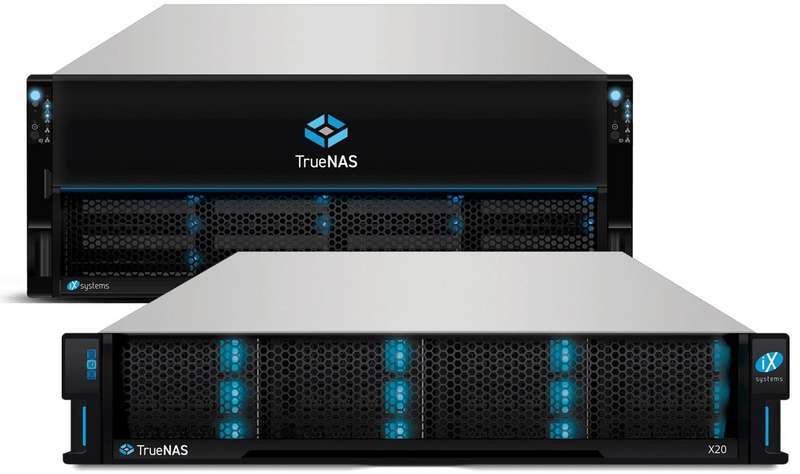 Another successful hardware startup, with its roots in a top notch University ecosystem – The University of California at Berkeley, iXsystems was able to leverage their University background to launch a successful hardware company.
Dubbed "The Last Bootstrapped Technology Company In Silicon Valley," by Forbes Magazine in 2017, iXsystems has expanded and prospered without ceding their soul to VCs.
iXsystems was initially incorporated as Berkeley Software Design, Inc. by the University of California's Berkeley Computer Systems Research Group.
The company offers storage and server solutions for workplaces with a focus on supporting different free and open-source technologies.
The business steadily expanded after its modest academic beginnings, amalgamated with other businesses, and sold off its software business division.
In 2002, web hosting services provider Offmyserver purchased the remaining hardware division.
Despite the fact that iXsystems was a tech firm with a Silicon Valley location, the new CEO and co-founder Michael Lauth chose not to seek VC funding.
They took another unconventional step for a Silicon Valley startup after electing to bootstrap the business.
While the majority of big businesses, including their immediate rival Dell, were exporting customer service to other countries, iXsystems retained it in-house.
Even though it was more expensive, providing superior customer service paid off since it resulted in steadfast consumer loyalty.
As Lauth points out, "While accepting venture capital or an acquisition may make you rich, it does not guarantee that your customers, employees, or even business will be taken care of."
With only three employees, in 2016 iXsystems relocated from Silicon Valley to Maryville, Tennessee.
Fast Forward to 2023, and iXsystems now has over 200 employees working in its Innovation Center in Maryville, where they garnered the 2023 workplace of the year award by the Knoxville Sentinel News.
This article was written by Jessica Teel.
You may enjoy these articles next:
– 5 Successful Products that Began as Arduino Prototypes
– 5 Successful Products Powered by Raspberry Pi
– 5 Successful Products Powered by an ESP32 Wireless Microcontroller
Other content you may like: