5 Successful Products Powered by an ESP32 Wireless Microcontroller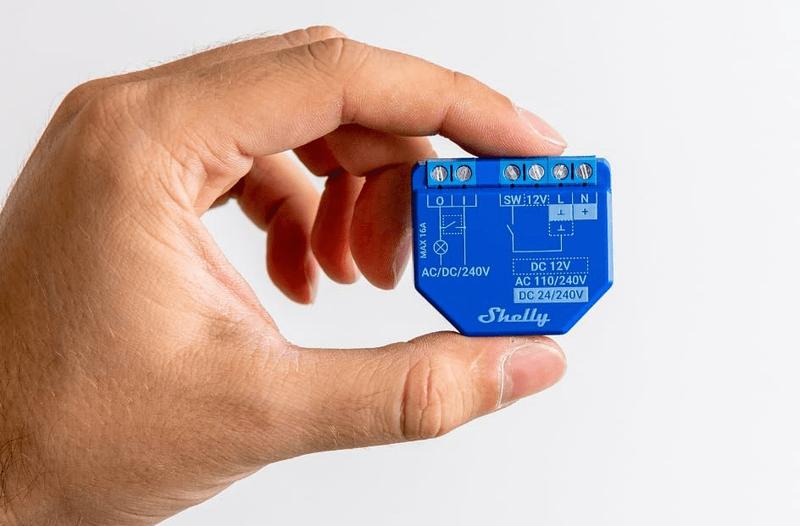 Published on
The ESP32 is a popular wireless microcontroller from Chinese chipmaker Espressif.
It incorporates a high-performance 32-bit microcontroller core (also available as a dual core) coupled with a wireless radio that supports WiFi and Bluetooth connectivity.
One of my favorite things about the ESP32 is that it has a nice upgrade path from early prototyping all the way to mass manufacturing.
You can purchase ESP32 development boards for early prototyping, similar to using an Arduino, only a lot more powerful.
For mid-level production volumes surface-mount modules are available that can be soldered directly onto your main PCB.
These small modules are available with either an on-board PCB antenna or with a connector for using an external antenna.
They are also pre-certified which simplifies the emissions certification process if used in a commercial product.
Finally, for very high volume production you can purchase the ESP32 as a bare chip for use in a fully custom RF design.
Most new products are best to begin with the module since it takes care of the complex RF design, and simplifies certifications, especially if you use the on-board antenna.
There's two more things that make the ESP32 such a great solution for use in new commercial products.
It's cheap. Especially, considering all that it includes.
And, it also has a large user base with lots of online resources and support available for it.
Let's now take an in-depth look at five successful products on the market that are powered by the ESP32.
SimpliSafe SS3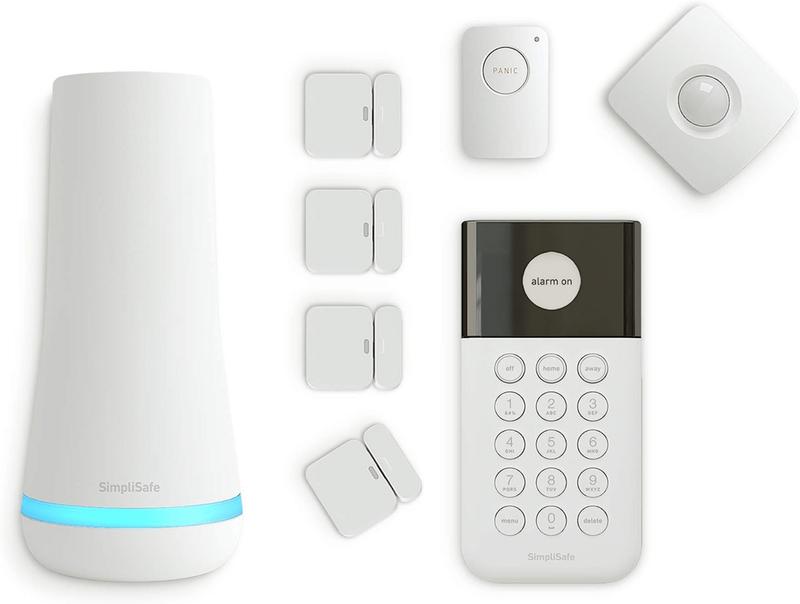 SimpliSafe has become a notable success story in the rapidly developing field of smart home security systems, thanks to its use of the popular ESP32 wireless microcontroller.
Since its beginnings, SimpliSafe has completely changed how we think about home security by offering customers a low-cost, do-it-yourself option that doesn't sacrifice dependability.
At the time, all the other security options for homeowners required customers to sign contracts requiring monthly fees.
SimpliSafe was created in 2006 by Chad Laurans as a reaction to his dissatisfaction with the complexity and high cost of conventional security systems.
The company's goal was to develop a wireless system that was simple to use and could be installed and maintained by homeowners themselves.
The first SimpliSafe system was created thanks to a successful crowdsourcing campaign that raised $140,000 in 2009.
The ESP32 microcontroller is at the core of SimpliSafe SS3.
The system's battery life is increased thanks to the ESP32's seamless interaction with a variety of sensors and peripherals while using less power.
Rapid response times and communication between the security components and the centralized base station are ensured by its powerful processing capabilities.
SimpliSafe now also provides real-time security for homeowners against break-ins, fires, and other emergencies thanks to the capabilities of the ESP32.
SimpliSafe was initially criticized for possible security flaws in its early models, but with incremental improvements and a commitment to customer input, they were able to resolve these problems and come out on top.
The company has successfully used crowdsourcing to fund a number of cutting-edge new features and product improvements over the years, receiving steadfast support from its backers in the process.
The SimpliSafe SS3 and its accessories are sold directly from the company and from large retailers like Amazon, Best Buy, and Walmart.
The success of SimpliSafe SS3 shows how innovative applications, using affordable and widely available components like the ESP32, can upend established business models and create new industry standards.
In 2023, it won various security system awards and was voted as the number one best home security system by US New and World Reports.
SONOFF's POW Elite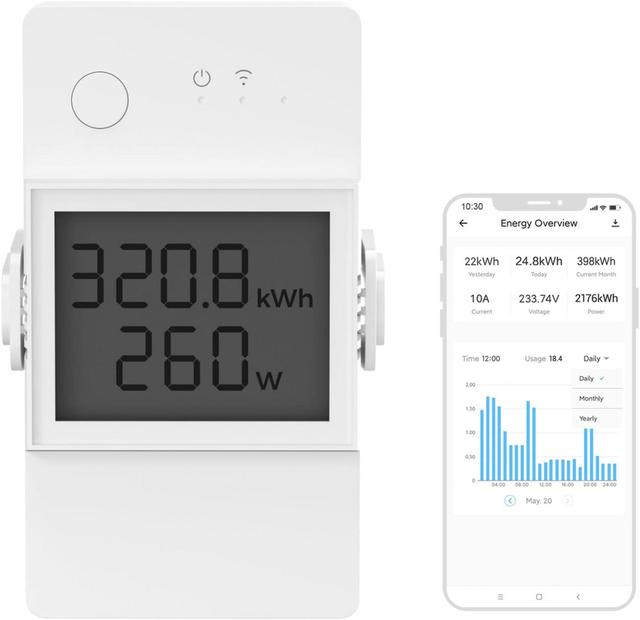 POW Elite is a cutting-edge smart plug created by SONOFF that enables customers to remotely control and monitor their home appliances using their smartphones.
The ESP32 that lies at the heart of this product, makes it possible for the POW Elite to connect to mobile devices, giving consumers access to their appliances even while they are not at home.
The chip's low power consumption and strong security features increase the product's effectiveness and dependability, which improves user experience.
In order to create the POW Elite, SONOFF launched a crowdfunding campaign after realizing the market potential for smart home automation.
They made a strong argument to potential backers by relying on the ESP32's reputation for adaptability, performance and affordability.
The successful crowdfunding campaign helped to build a network of supporters who were eager to see the technology come to fruition.
By raising more money than expected, SONOFF was able to quicken product development and perfect the ESP32's integration.
The POW Elite was well received when it was first released, especially by the tech-savvy population interested in smart home automation.
Users are able to monitor energy use and combine the product with other smart home systems thanks to its smooth interoperability.
It acquired popularity in numerous online and physical stores thanks to the first positive sales results.
The growth pattern in POW Elite's sales history is constant and reflects the rising popularity of smart home technologies.
Sales have also increased as a result of partnerships with other smart home businesses and large purchases made by contractors seeking to install clever systems in contemporary residences.
The features of the ESP32 have been a key selling point because they enable compatibility with other systems and a better user experience.
Through interaction with voice assistants, it makes capabilities like real-time monitoring, scheduling, and even voice control possible.
Evapolar Personal Air Cooler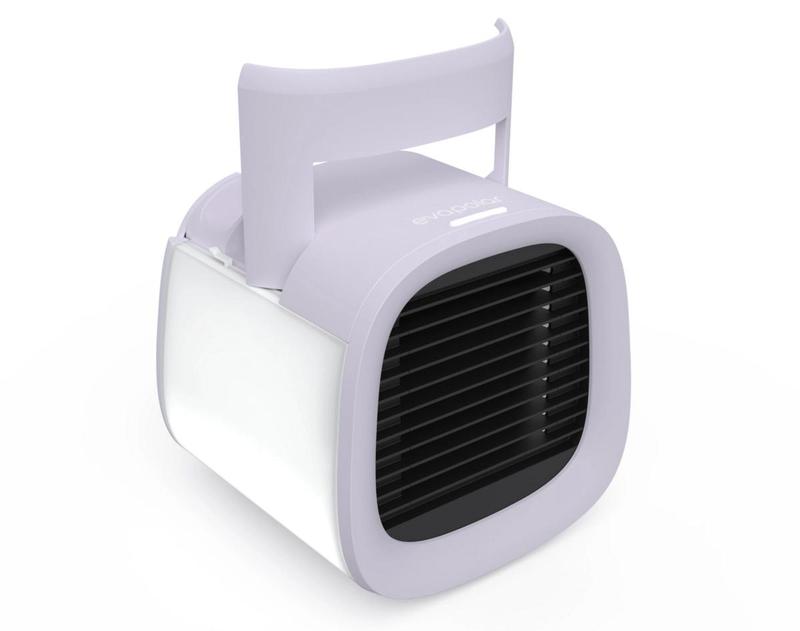 Innovative consumer goods like the Evapolar Personal Air Cooler are offering consumers flexible cooling options.
Evapolar uses evaporative cooling technology (what we call "swamp coolers" down here in Arizona) to provide localized cooling that drops your surrounding temperature by 4 to 17 degrees C. using only 10 W of electricity.
Users can control the Evapolar unit using smartphones or other connected devices thanks to the ESP32's WiFi and Bluetooth connectivity.
Evapolar's commitment to sustainability is well-aligned with the chip's energy-efficient architecture.
The journey of Evapolar began with a significant crowdsourcing effort on Indiegogo.
The inventors were successful in capturing the interest of potential backers by stressing the product's distinctive qualities, particularly by emphasizing the integration of the well-known ESP32 microcontroller.
The Evapolar Indiegogo campaign in 2015 exceeded its financial target by nearly a million dollars, highlighting the public's enthusiasm for a cutting-edge, environmentally friendly cooling system.
In addition to financing initial production, the success of the crowdfunding phase also helped build a community of early adopters who would subsequently support the brand.
The Evapolar Personal Air Cooler entered the commercial market with much expectation after its success crowdfunding.
The invention was appreciated by those looking for energy efficient cooling solutions without the need for large equipment.
Its small size and low power needs allows it to be used anywhere, from a desktop to the dashboard of a car that doesn't have A/C.
The attractiveness was increased by the ESP32's ability to enable smart control, which permitted customization and intelligent operation.
Early sales were strong, and favorable evaluations boosted the product's standing in the market.
Sales of the Evapolar Personal Air Cooler have increased over time, demonstrating a persistent demand for individualized and clever cooling solutions.
In 2017 they ran another successful Indiegogo campaign for the Evapolar 2, and raised $1.1M from nearly 5,000 backers.
Its strategic use of the ESP32, which has enabled continuous upgrades, connection with other smart home systems, and a consistent user experience, is partially responsible for its success.
The ESP32's capabilities makes possible functions like remote control, scheduling and monitoring, which has improved the product's usability.
Fast forward to 2023, and the line of Evapolar products is sold world wide, and from major retailers like Amazon, Lowe's and Walmart.
They've expanded to now sell a line of four products, including evaPURA, a personal air purifier which filters out bacteria and viruses while oxygenizing the air.
Since their products necessitate replacement cartridges, the company also maintains an attractive recurring revenue stream.
Wemo Smart Plugs by Belkin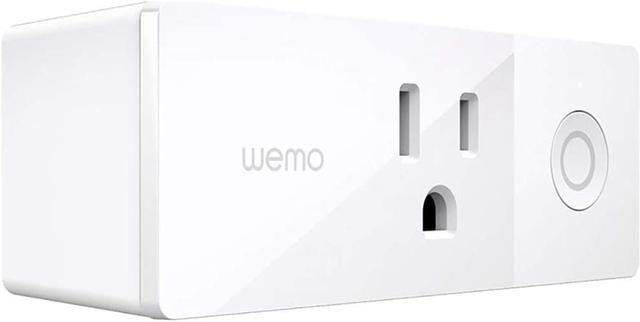 Belkin's Wemo Smart Plugs have established themselves as a leading brand in the home automation industry. Through a smartphone or other connected devices, these smart plugs enable users to remotely operate their home appliances.
The Wemo Smart Plugs connect to a range of home automation systems and devices via WiFi and Bluetooth via the ESP32.
Leveraging the ESP32's popularity, Belkin promoted the Wemo Smart Plug prototypes and its distinctive features in order to solicit feedback from tech enthusiasts and potential buyers.
This covert strategy generated buzz in the neighborhood, raising interest in the product and assisting in its alignment with consumer wants.
The Belkin Wemo Smart Plugs have received positive reviews from both users and tech professionals since their release.
The ESP32's capacity to provide connectivity contributed to the plugs' commercial success by enabling compatibility with numerous smart home ecosystems like Apple HomeKit, Google Assistant, and Amazon Alexa.
The Wemo Smart Plugs immediately established a position in households looking for intelligent control of common appliances thanks to strong first sales.
Belkin Wemo Smart Plugs have steadily increased their sales over time, firmly establishing themselves in the market.
Because of the ESP32's processing power, energy efficiency, and networking possibilities, the Wemo Smart Plugs have adapted to the demands of contemporary smart homes.
Shelly 1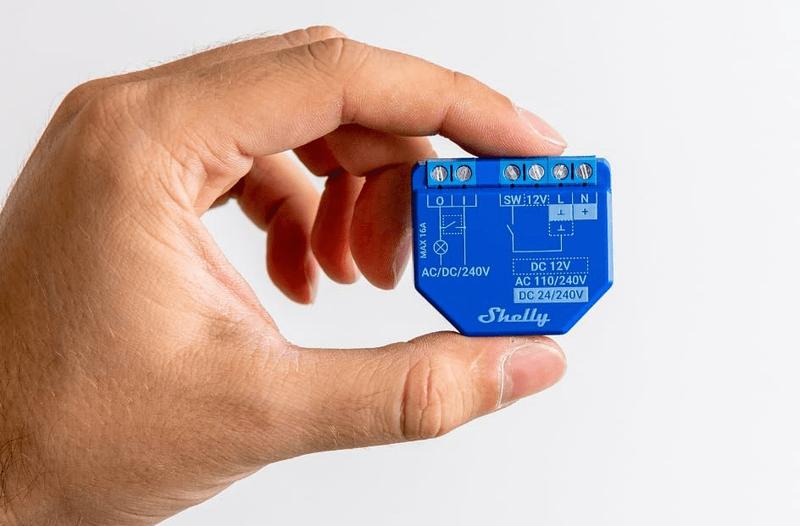 The Shelly 1 home automation system allows users to automate and control a variety of electrical equipment, including lighting, fans, and other home appliances.
Different from the Wemo smart plugs we just highlighted, the Shelly is designed to be installed or built directly into the home infrastructure, which is why its power and super small size is so appealing.
The use of the ESP32 microchip, which enables dependable wireless networking, is a crucial component of the Shelly 1 design.
Shelly 1 can easily link with smartphones and other smart home devices because of the ESP32's WiFi and Bluetooth capabilities, giving customers access to remote control and monitoring.
To prospective buyers and lovers of smart homes, they highlighted Shelly 1's usage of the well-known ESP32 microprocessor and demonstrated its potential.
By using this strategy, they were able to generate interest in the product and a devoted client base prior to its formal release, giving the community a sense of ownership over it.
Shelly 1 received positive feedback after its release, especially in the expanding smart home sector.
Shelly 1 was able to provide a number of capabilities without sacrificing cost-effectiveness thanks to the ESP32's integration which facilitated the device's small size.
Its connectivity with other platforms and home automation systems increased its allure.
Early sales were robust, and the product quickly gained popularity among do-it-yourselfers and homeowners looking to update their homes with cutting-edge technology.
Sales of Shelly 1 have consistently increased over time, demonstrating its ongoing relevance in the rapidly changing smart home market.
By strategically utilizing the ESP32's capabilities, Allterco Robotics was able to update and upgrade the product frequently, maintaining its competitiveness.
Collaborations with other smart home manufacturers and agreements for bulk purchases with contractors have helped Shelly 1 succeed in several markets.
This article was written by Jessica Teel.
You may enjoy these popular articles next:
– 5 Successful Products that Began as Arduino Prototypes
– 5 Successful Products Powered by Raspberry Pi
– 5 Successful Hardware Startups That Were Bootstrapped
Other content you may like: