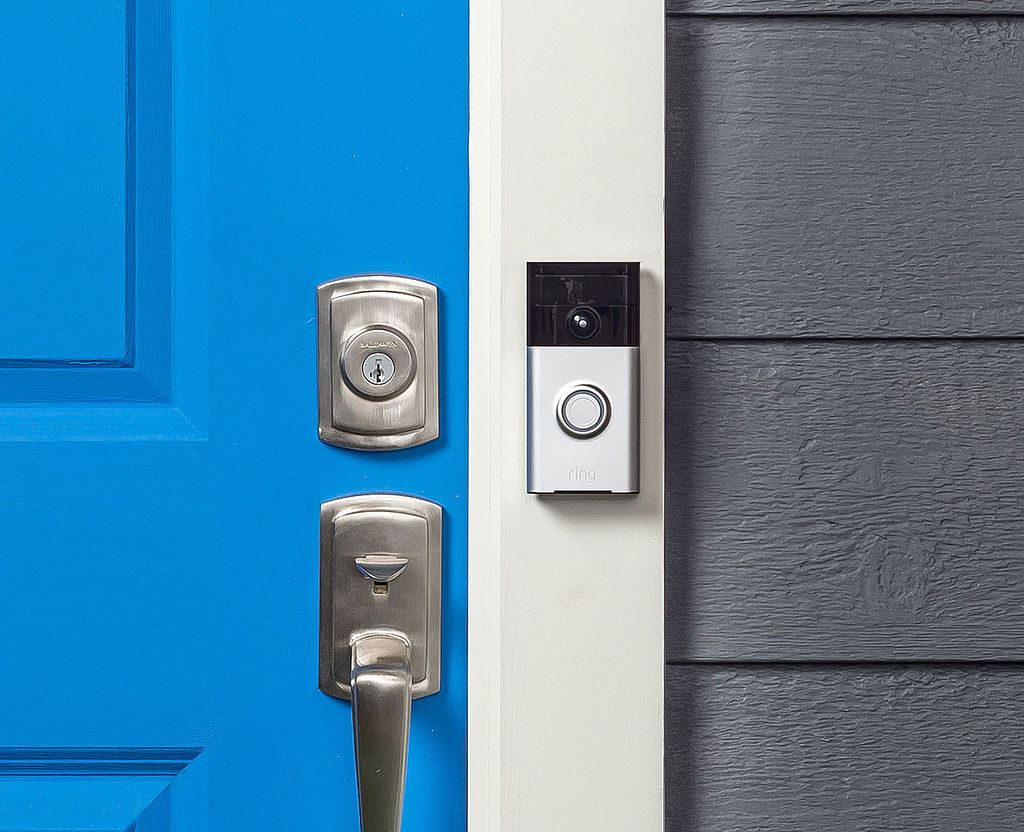 Every entrepenuer dreams that their company will someday be bought for millions. Ring founder James Siminoff succeeded and then some, recently selling his company to Amazon for over a whopping one billion dollars!
How did he do it? By never giving up, even in the face of nationally televised criticism!
While entrepreneur James Siminoff worked on hardware projects in his home workshop he encountered a problem. Since his workshop was located behind his garage, it was highly inconvenient for Siminoff to respond whenever anyone rang his doorbell. When he tried to order an electronic doorbell on Amazon.com, he realized that this product did not yet exist.
As a seasoned inventor, Siminoff began building an electronic doorbell of his own. He started with a smart doorbell with a camera, allowing residents to view who was ringing the doorbell.
The company now produces an array of home security devices that utilize motion sensing cameras, doorbells, and video calls. With Ring, home owners can see and talk to visitors at their front door. Users can operate their front, back, and garage doors 100% remotely.
With confidence that his product fit perfectly in the growing Internet-of-Things marketplace, Siminoff sought funding on ABC's hit show Shark Tank in 2013. Called DoorBot at the time, Siminoff was rejected by all but one Shark Tank investor.
Robert Herjavec said "its really not an internet play, it's a consumer device", Mark Cuban didn't see its progression into a larger company, and Lauri Greiner claimed it would never sell on QVC.
Feeling that he had wasted the last bit of his company's money on the Shark Tank pitch, Siminoff described to CNBC "literally being in tears" after the show.
Despite the televised rejection, Siminoff didn't give up on his idea. With a huge increase in sales just from the appearance on Shark Tank, DoorBot grew to $3 million in sales within one year. Doorbot also grabbed the attention of Virgin Group billionaire Richard Branson.
Branson reached out to Siminoff after seeing DoorBot used by a friend visiting his private island. Branson was intrigued that his friend was able to remotely instruct a delivery driver to leave a package in his garage back home.
Branson agreed with Siminoff that this level of connectivity to your home was unique. "I couldn't quite work out why the sharks turned him down, it just seemed to be a wonderful idea," Branson later said during a guest appearance on "Shark Tank."
By 2015 Branson's interest led to a $28 million funding round for Siminoff' s company. Proving Lauri Greiner wrong, Ring did appear on QVC, generating some of the highest QVC sales of the year.
By 2017 Ring had over a 1,000 employees and was sold in 16,000 stores. This demanded the attention of retail giant Amazon.
In February of this year Amazon acquired Ring for over $1 Billion! The purchase is described as one of Amazon's most expensive takeovers. With the tables so clearly turned, The Sharks are now asked by reporters how they let Ring slip through their fingers.
This is a great example of how you never know for sure if a product will be a success until you are actually selling it. Regardless of negative, or positive feedback, you don't know what will sell until you actually try to sell it.
Moral of the story: Just keep pushing no matter how bad things get or how bleak they seem. As serial entrepreneur Noah Kagan says best, the key to business success is "to persist and evolve".
Other content you may like: