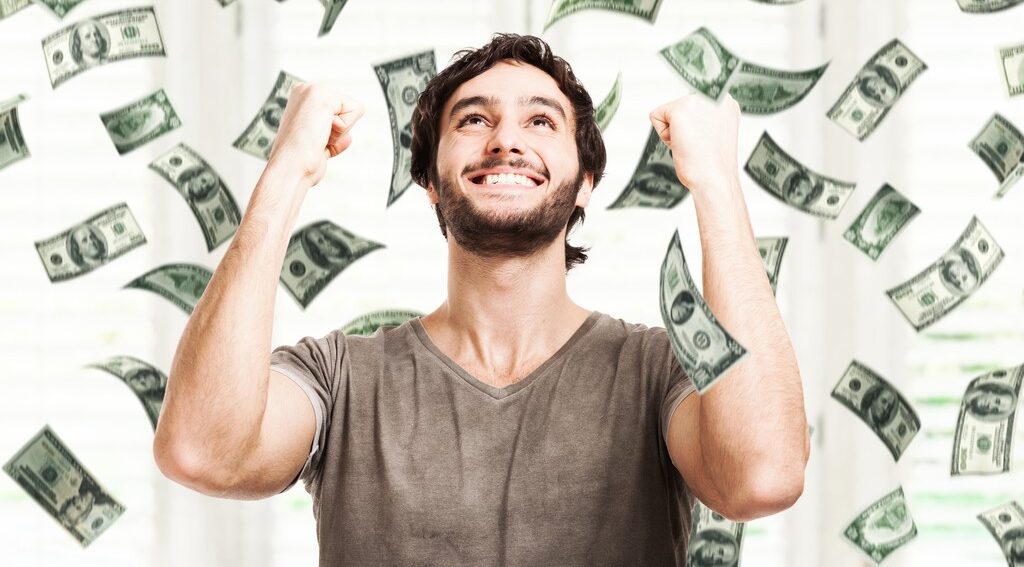 Published on
All of the hardware startups that we feature below far outpaced their own crowdfunding campaign goals, in some cases by millions of dollars!
Success was achieved through various means that you should consider for your own startup.
One startup, in an already crowded market, leveraged a successful campaign video that featured their staff to build backer confidence in a new company.
Two of the startups have been savvy about generating valuable online content, related to their product, to keep customers continually engaged.
And the record breaking Travel Tripod proved that you don't need a super high tech gadget to raise millions in crowdfunding.
Read on for ideas on how you can launch the best crowdfunding campaign for your own new product.
Retio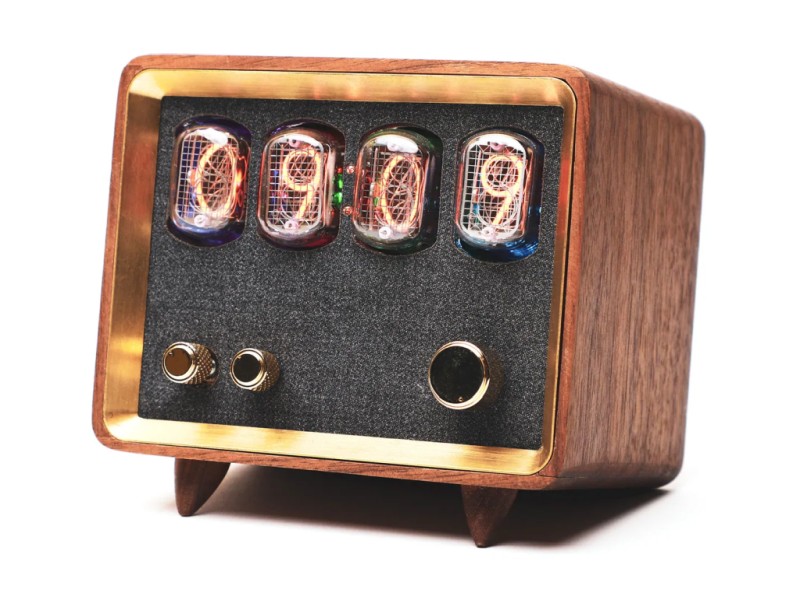 In an age of high-tech smart speakers, Retio is a hardware startup that took a different tack. Instead of reinventing an existing technology, they went back in time to reproduce a speaker that looks straight from the '60s.
Their product, Retio, is a retro-styled clock-radio, handcrafted in California, that features original Nixie tubes from the 1970s.
These nostalgic tubes, scavenged by the company's founders, are used to display numbers (like the time) on the product.
Apparently, the retro look is a hit because this seemingly uber niche market led to $1,092,597 in pledged crowdfunding dollars.
This simply blew out of the water the startup's original Kickstarter goal of $20,000. Retio managed to bring in 3,185 backers for their first product!
Who knew so many hipsters wanted to go back in time with their audio technology? The retro radio does, however, include wireless audio that connects via Bluetooth 5.0. But it seems that having the look of an old-fashioned transistor radio is highly in demand.
Since their Kickstarter campaign ended, the startup continues to fund production through pre-orders on their website.
The Delta Pro by EcoFlow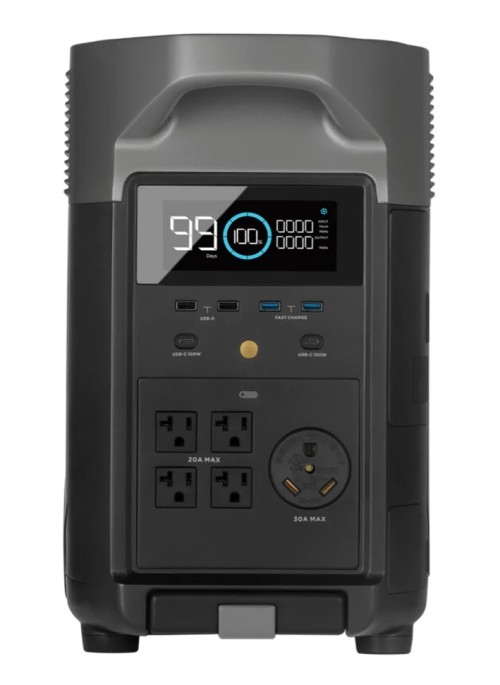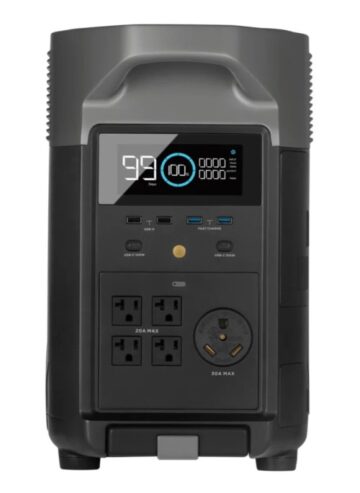 The DELTA Pro by the company EcoFlow is the first portable home battery to hit the market.
Competing with an old and deadly-if-used-indoors technology – gas generators, the Delta Pro can safely provide several days' worth of backup energy for customers.
It's a novel new solution for home backup, camping and outdoors, and professionals needing power on the go.
The crowdfunding campaign for the EcoFlow DELTA Pro launched in July of 2021. It only took ten minutes for the project to raise $1 million!
They surpassed $10 million dollars raised with over a week left in the campaign. And they ended the campaign with a whopping $12,179,651 from 3,199 individual supporters.
This broke the previous Kickstarter record for tech products by more than $4 million dollars! A year later, they still rank in the top twenty all time high Kickstarter campaigns.
Natural disasters that cause power outages, have seemingly seeped into the collective consumer consciousness enough to demand a new, high-tech solution for losing power.
Founded in 2017, the company's mission "is to reinvent the way the world accesses energy by innovating lighter-weight and longer-lasting clean, quiet and renewable power storage solutions."
They have also mastered the strategy of creating relevant customer content as a successful marketing strategy.
They launched a "Peace of Mind" campaign which educates consumers on disaster preparedness, tracks power outages across every US state, and provides relevant information on meteorological trends and how to prepare your home for natural disasters.
They also kept their name in the press by donating profits to the reforestation non-profit One Tree Planted.
By planting trees for every purchase made during promotional events like Earth Day has led to continual press coverage of the novel new power generator.
Philips Screeneo U4 – Ultra Short Throw Projector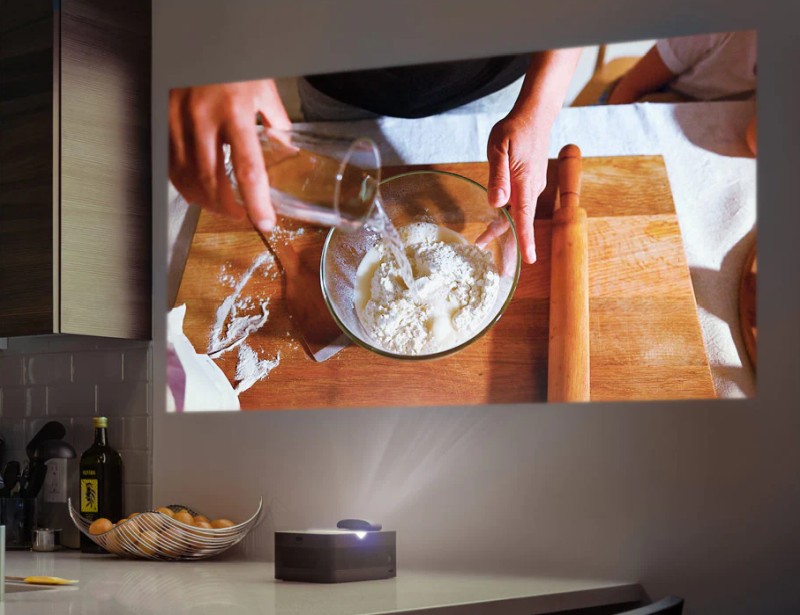 Screeneo U4 by Phillips brings life-like movie projection into the smallest of homes, creating a large screen without the need for a gigantic TV monitor.
It only took ten minutes for Screeneo to reach their original funding goal on Indiegogo.
With 14 days left to go in the campaign they had raked in $5,028,804 from backers clambering for the novel HD projector that replaces the television monitor entirely.
The device projects Full HD video onto a wall, creating a large screen without the need for a large TV.
It doesn't have to be set up far from the wall (only 22 inches/56 cm to achieve a 120" image), so you don't need a large room to cast a large screen onto your wall.
It works at even shorter distances from the wall, with placement of 7.7 inches from the wall providing a 60" image. You no longer need a large home theater space to achieve a large screen projection.
The projector connects via two HDMI ports, USB-A, 3.5, or Bluetooth, and boasts cinematic immersion, vibrant colors, and intense contrast.
Built-in dual 15W speakers provide audio without external devices, or users can connect to external audio via two Bluetooth outputs.
Autofocus, auto-keystone and four corner correction focus the images to perfection utilizing the AMlogic T972 processor, XPR technology, and the Texas Instruments DLP technology.
You have a few more days to snap up your own Screeneo U4 for $625 on Indiegogo, suggesting an eventual retail price around $1,250.
Screeneo U4's success is attributed in part to its sleek and modern design. It blends in with high tech gadgets around the house, whereas most competitors look like bulky, unattractive appliances.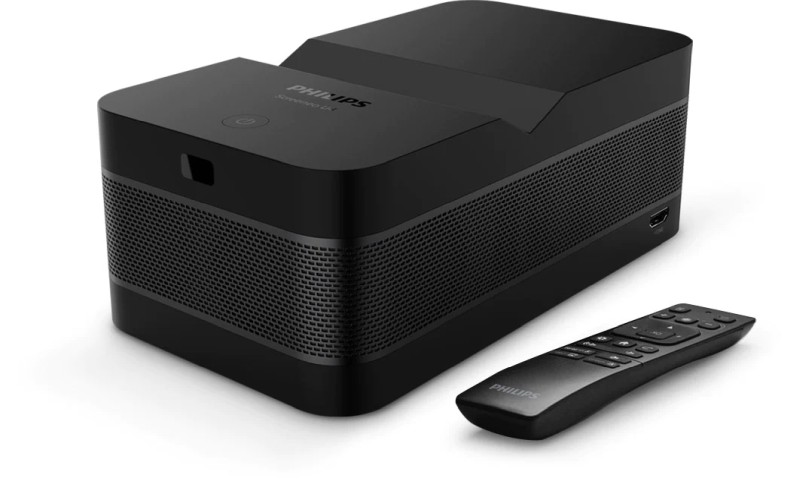 Sentien Audio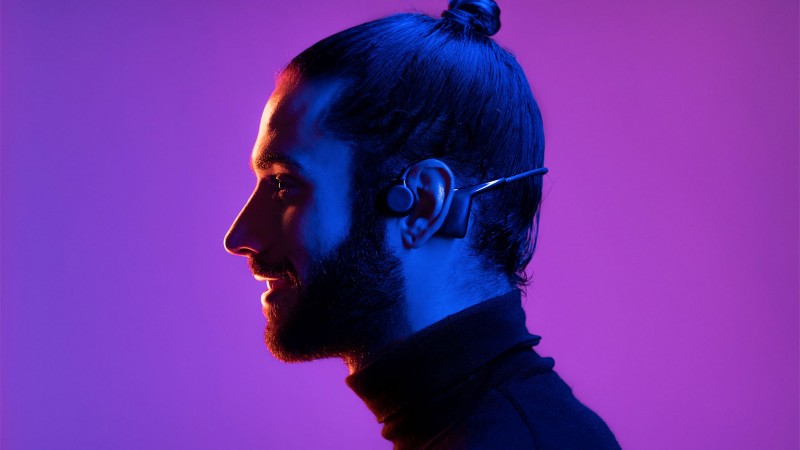 Sentien Audio delivers sound to the user by conducting the audio through the cheekbones and into the inner ear.
This allows listeners to hear the delivered music or audio while still being able to hear the world that surrounds them. The headset boasts an all-day charge for 10 hours of max volume music.
Calling themselves a "smartwatch for the ears," Sentien connects to all compatible Bluetooth devices, with two connections allowed at once. The two built-in noise canceling microphones allows users to place high quality phone calls as well.
The startup's Kickstarter campaign garnered 3,333 backers, who pledged $787,374.
Forbes magazine reported that the startup's campaign video was essential to their ability to gain widespread attention.
Forbes attributed Sentien's crowdfunding success to their campaign video, which they described as "a beautiful commercial that not only explains the product features but also introduces you to the team behind the entire campaign. The video is well shot with minimal background score and maximum focus on the product and its features."
Sentien didn't focus solely on pitching the product itself, but also introduced potential backers to their entire development team. This personal touch can add credibility and trust to an unknown startup looking for crowdfunding backers.
AA Wireless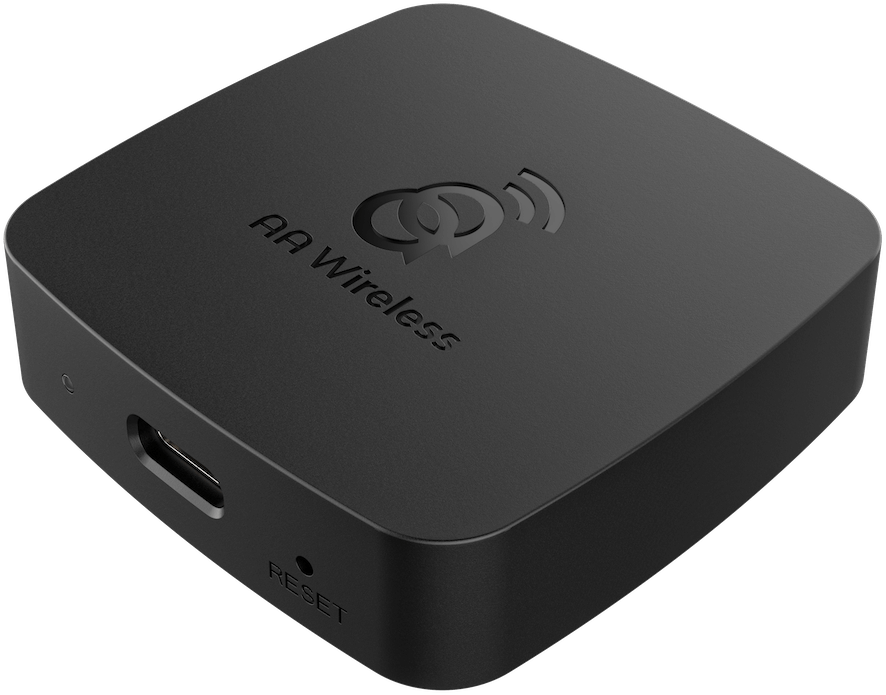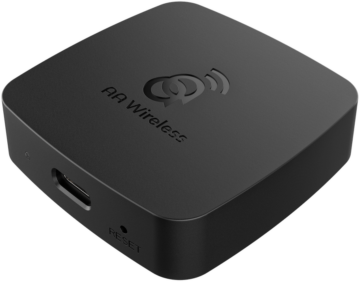 AA Wireless was the first wireless, Android audio dongle to hit the market. It's a plug and play device that allows users to connect their cell phone wirelessly to Android audio.
It's an out-of-the-box solution that doesn't require an app to work, although a companion app is available for additional features.
They were able to launch after their wildly successful 2020 campaign on Kickstarter.
They raked in $6,943,878 from an astounding 72,766 backers!
Travel Tripod
The Travel Tripod by Peak Design, which raised over $12.1 M on Kickstarter, is one of the crowdfunding platform's top twenty grossing campaigns of all time.
It even grossed millions more than Kickstarter superstar Pebble's third campaign on the platform, for their Pebble E-Paper Watch.
It's a great example of how a physical product can have tremendous customer appeal without being a novel high-tech gadget.
Instead, the startup used engineering to design a travel tripod much smaller and more user friendly than any others on the market.
The aluminum Travel Tripod is only half the volume of traditional tripods, about the size of a water bottle, and meets all the needs of professional photographers in the field.
Since their initial campaign, the company has added a carbon fiber version of the tripod.
The Travel Tripod ran the most successful campaign for a product in the photography category on Kickstarter. Part of their success was due to experience, being the company's ninth Kickstarter campaign
They continued to garner free press after their launch, when they decided to donate 100% of profits, during the first four days of their product launch, to COVID relief funding.
This article was written by Jessica Teel.
Other content you may like: