Why Patents Are a Death Trap for Entrepreneurs and Inventors
"How do I get a patent" is one of the most common questions asked by anyone with an idea for a new product. In this article I'm going to discuss why patents should never be your first priority.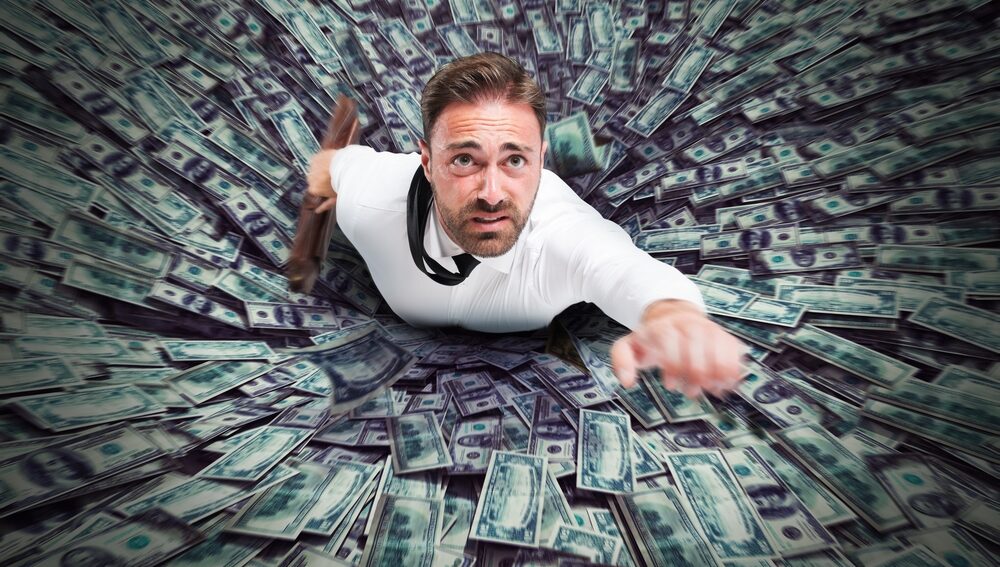 Disclaimer: I'm an engineer and an entrepreneur, not a patent attorney so nothing I say should be considered as legal advice.
If you ask a patent attorney, inventor, or new entrepreneur this question, they will tell you that a patent should be your first priority. They may also incorrectly encourage you to keep your idea a secret until you have the protection of a patent in place.
Patent attorneys will of course encourage you to get a patent as soon as possible, because this is how they make their money. It makes no difference to them if your product actually makes it to market, since they make the same money whether your product is a success or a failure.
Inventors and new entrepreneurs also think a patent should be the first step because they usually place too much value on an unproven product idea.
On the other hand, if you ask experienced entrepreneurs who have previously brought products to market, you will get a totally different answer.
Barbara Corcoran of the TV show Shark Tank summed it up well when she said "the worst mistakes an entrepreneur can make are to piss away money on patents and PR."
Corcoran suggests a different timeline. She says you should first make your product, then get some sales, then make the big companies envy you, and only then should you get a patent.
I agree, although making big companies envy you may not always be necessary.
On the other hand, by starting with a patent you are essentially saying that you know your product will be a home run, so you must protect it from thieves. That is a huge gamble though!
The honest truth is an unproven idea is nothing more than that, an unproven idea. An untested idea has no real value until someone executes on it, and proves it to be successful.
You will hear me repeat over and over again on this blog (because it's so important yet rarely followed): The value is in the execution of an idea, not the idea itself.
Your first priority should be proving that there is a market for your tech device or electronics gadget. Don't worry yet about protecting your product. There is no point in spending money and time to protect something that may not have any value.
Before spending thousands of dollars on a patent you should spend time executing on your idea. This means proving your idea is worth the investment of time and money.
Around 97% of patents that are filed ultimately fail and never see the light of the market. These are horrible odds so don't ever start with a patent.
The Myth of Stolen Ideas
Keep in mind that in general, no one is going to steal your idea. That's one of the biggest myths that many inventors and entrepreneurs believe in.
In fact, many entrepreneurs are so paralyzed with fear of someone stealing their product idea that they never share the idea with others. The one thing I can guarantee is that if your product idea never leaves your head it will never make it to market.
People or companies simply do not steal ideas. I'm not going to say it never happens, but it is very rare. You may also be struck by lightning before your product reaches the market, but I don't think anyone would make lightning avoidance a primary strategy for their startup.
Instead, what really gets "stolen" by other companies are successful products, not unproven ideas. They're going to wait until you've made your product a massive success, proved there's a market for it, and proved that people will buy it. These things are what gets their attention.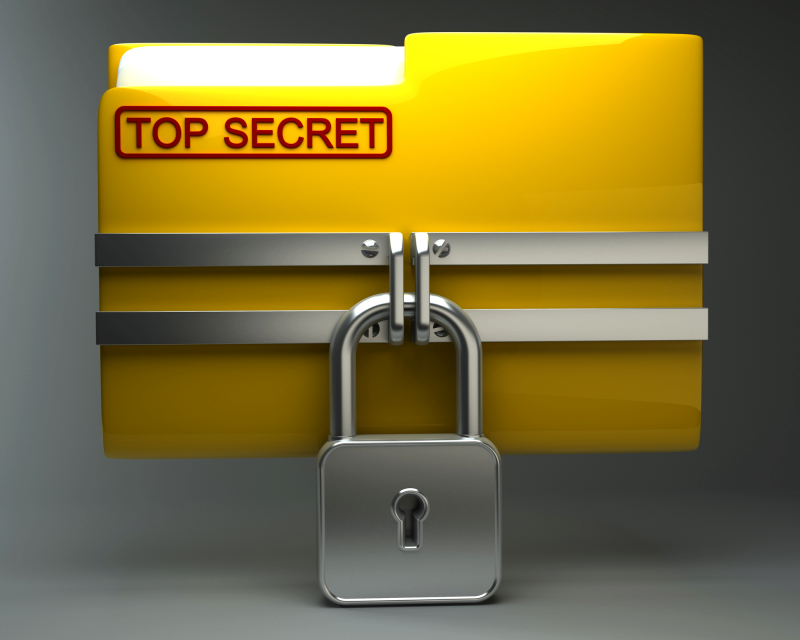 Every company has hundreds of ideas, but they can't pursue them all because they know a lot of them will be failures. Executing on an idea and proving that it will be a success is what creates all of the value.
In general, keep in mind that patents focus on the idea. But to be successful you have to focus on the execution. Your idea is worthless without execution.
Everyone has ideas for new products. Many people dream of bringing one of their ideas to market. But execution is what separates the successful entrepreneurs from people who just want to dream.
So You Have a Patent, But Now What?
Failure happens when inventors over focus on their product idea and how to protect it, without giving any thought to all the other steps required to succeed with a new product.
Getting a patent is one of the most obvious things that you can do, and that is one of the reasons I think so many entrepreneurs make the mistake of placing too much importance on a patent.
Most product entrepreneurs (and especially those that consider themselves an inventor) prefer to focus on a straightforward goal like a patent, rather than on something more complex like market research and speaking with customers.
But if you haven't thought about what comes after the patent, you will find yourself asking, now what?
If you do go the patent-first route then you will find yourself over a year into your project having already spent close to $10k. Yet, all you have to show for it so far is a piece of paper. There are much better ways to spend that money.
Minimize Your Financial Risk
In the beginning stages of product development, your priority needs to be minimizing your financial risk. This means don't spend money unless it's absolutely necessary.
For most startups and entrepreneurs, $10,000 is a large amount of money and there are lots of other ways to use that money more efficiently than spending it on a patent as your first step.
Remember, most patents never make it to market. You need to think positive, but at the same time you need to operate under the assumption that your product may very well be a failure.
Of course, no entrepreneur wants to think their product will be a failure. Everyone wants to believe that their product will be a massive success, but odds are it won't be. Just keep that in consideration.
If your first product idea isn't a hit then you can always pivot to a new product idea based on what you learned pursuing the first idea. But if you spend all of your savings on a patent, you won't have the financial means to pivot when needed.
As a new entrepreneur, most of the assumptions you find yourself making will eventually prove to be wrong, so you always need to leave yourself in a position to be able to pivot.
Narrow and Broad Patents
Chances are any patent for your new device will be narrow in scope which makes it easy for competitors to work around.
Let's assume there are ten possible solutions to a problem. A narrow patent will only offer protection for one of these solutions.
If there are 9 other ways to make a product do the same thing, then a competitor can swoop in and easily work around your patent. A narrow patent offers minimal protection and very little value. The main value is simply being able to state you have a patent.
A broad patent may protect all ten of these solutions. A broad patent will protect the general concept of a solution, and this makes it more difficult for a competitor to work around versus a narrow patent.
So a broad patent has a lot more value, but they are also rare and generally more expensive to obtain.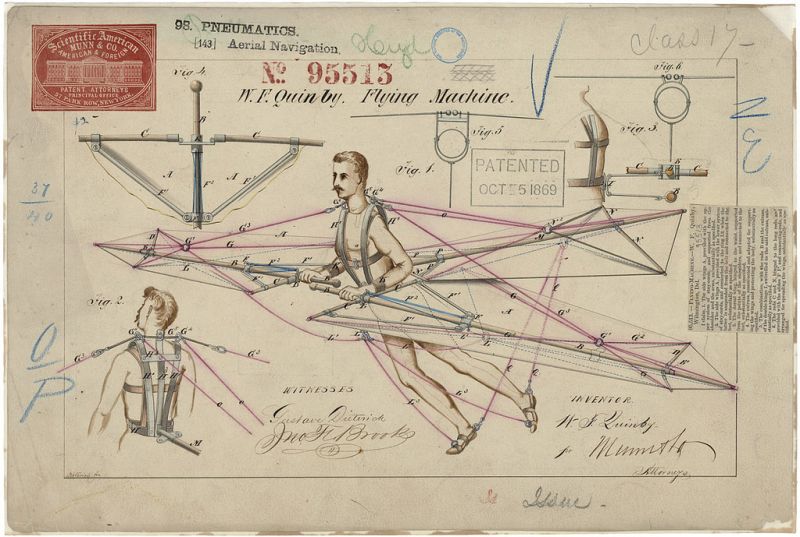 Focus your early efforts on proving that a significant market exists for your product. You need to prove that your product is the best solution for a problem. The best solution not only solves the intended problem, but it must also be profitable to manufacture and sell.
If your solution proves to be too expensive to manufacture and sell at your desired retail price, then what's the point of getting a patent? This is why you need to worry more about whether your product is worth protecting, and not how to protect it.
Utility and Design Patents
There are two different categories of patents. Broadly speaking, a utility patent protects the operation, function or solution that you've come up with. A design patent, on the other hand, protects the appearance and aesthetics of a product.
What most people think of when they think of a "patent" is a utility patent.
In general, design patents and narrow utility patents are both easy to work around. Obviously, with a design patent you can just change the way something looks.
The advantage of a design patent is they tend to be much cheaper. A utility patent will cost around $10,000, whereas a design patent will typically only cost a couple thousand dollars. Still not a trivial amount of money for a young startup, but definitely more affordable than a utility patent.
Design patents are especially easy to work around in most cases but they do allow you to say your product is patented. From my experience, being able to say your product is patented or patent pending is actually more important than the patent itself.
You're probably not going to be in a situation where you have to go to court and defend your patent. If someone does try to infringe on your patent do you really have the financial means to take them to court?
But having a patent is helpful in other ways, like when you're trying to sell to large retailers that may require it.
Although design patents and narrow utility patents are lower cost options than a broad utility patent, they are still expensive and shouldn't be your first step.
Other Ways to Protect Your Product
Instead of pursuing a full patent from the start, I suggest that you instead use non-disclosure agreements (NDA) to protect your product initially. NDA's can be used with developers, suppliers, manufacturers, and retailers.
Another fantastic option for some is to file what is called a Provisional Patent Application (PPA). You may want this protection before you start publicly sharing your product idea on your website or for a crowdfunding.
In the U.S. a provisional patent application will offer you patent protection for one year. The beauty is that it only costs you a couple hundred dollars and does not require an expensive patent attorney. You can file a PPA completely on your own with very little documentation required.
At the end of that year you can decide if you wish to proceed with getting a full utility patent. By that point, you will have a lot more data to help you determine if your product is worth the investment.
Conclusion
Only a very small percentage of patents make it to market, and only 3% of patents ever make any money. This is why you should never make patents your top priority.
Keep in mind that patents are not cheap. A utility patent will cost you at least $10,000 and can take a year or more to complete. It's quite a large investment of both time and money.
Instead, focus wisely on proving that there is a true market for your new tech gadget and that it can eventually be manufactured for a good profit.
Equally important is abandoning the fear that your product idea will be stolen. You need to be seeking out customer feedback from day one, so don't be shy or secretive. Share your product idea with anyone and everyone.
Other content you may like: