One of the best ways for hardware founders to overcome many of the problems they face is to get experienced advisors as soon as possible.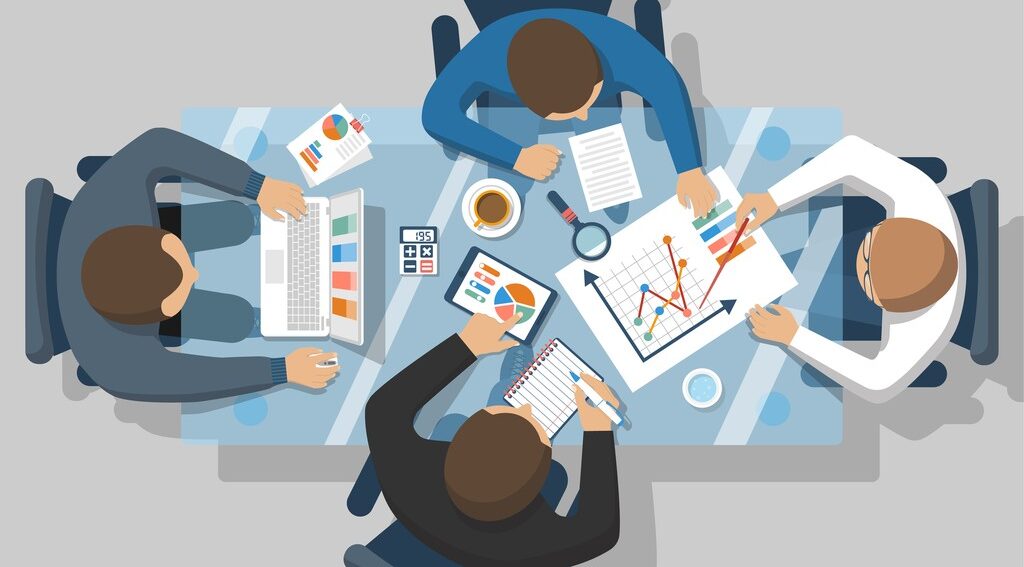 Published on
Unless you've previously developed your own hardware product and brought it to market, there is no way for you to be knowledgeable about every step in the process.
This is why you need experienced advisors as soon as possible. In fact, you likely need a small team of advisors because there are so many disciplines involved in bringing a new hardware product from idea to market.
Independent Voice, Bigger-Picture Vision
It's really important that you bring in an advisor who has a bigger-picture vision of what it takes to bring the product to market, and since it is very rare to find a single advisor with experience in product development, manufacturing, and business, you will almost certainly need to hire multiple advisors.
The advisor (or advisors) must be independent from any freelancers or design firms that you've hired to do the actual development work.
You need third-party, unbiased advice, so ideally the advisor needs to be completely independent and not involved in any way in the design of the product.
Having an advisor serve as a technical consultant will provide oversight of the product development, and will help with such things as resolving any technical issues or conflicts between the different engineers.
For example, if your software guy blames something on the hardware guy, and vice-versa, your technical advisor can be there to help you clear up the issue.
Design Reviews
Advisors can also really help a lot by performing design reviews. However, you can also hire an outside engineer just to do a design review.
Ideally, your technical advisor should have the technical experience or knowledge to conduct design reviews, to help resolve any technical issues, to help you manage and provide oversight for your freelancers and developers, and to help you judge the quality of their work.
One of the biggest risks you will face happens when you don't personally possess the skill that you're outsourcing. It becomes challenging for you to judge the quality of the work done on the task that you're outsourcing.
For example, entrepreneurs who have no experience with electronics design often get burned because they have to outsource that function, and often end up with something that doesn't work even though they paid for it.
Make sure to have a technical advisor who can judge the quality of any freelance work while it is ongoing. Don't wait for a finished project to judge someone's work.
See if you can negotiate a design review before you make a payment to your developer or design firm.
At the very least make sure to conduct a design review before you proceed to prototyping the product. It's much easier, and cheaper, to find any design errors before rather than after you produce a prototype.
Seeing the Big Picture
It's really important to find advisors who have been through the whole process of bringing a product to market. Their ability to see the entire picture of a startup is extremely important.
If you're an engineer working for a big tech company, you've probably only seen one small part of the product development process.
This is true for the majority of people, regardless of their experience. Few people have insight into every step that it takes to bring a product to market.
For instance, when I was a microchip design engineer at Texas Instruments, I wasn't involved very much in manufacturing and product quality testing. There were other specialized engineers that handled those different areas.
And, of course, like most engineers, I wasn't involved at all in any marketing. That's just the way a big company works – everyone is hyper specialized.
Ideally you should find an advisor that has gone through the entire process of bringing a hardware product to market, as part of a startup or as an advisor to a startup.
Someone with experience in every facet of running a hardware startup is extremely rare to find. So, in most cases you will need to bring on multiple advisors each with different areas of specialization.
You will likely need both a technical and a business advisor.
Never Stop Networking and Marketing
From day one you need to focus on marketing and networking. You must build your network and market yourself, your product, and your company.
You need to make connections and network because that's the only way you will ever succeed with a startup.
I'm a rather extreme introvert, so this did not come easy at all for me. But approaching people and networking is a big part of being a startup founder.
Expect to be taken outside your comfort zone, and be prepared to force yourself to do it. That's what I had to do.
I forced myself to do trade shows, sales calls, and all the different marketing aspects that are required for a startup. Once I forced myself to build connections, it eventually became easy, and I ended up actually enjoying the process.
Finding Advisors
One way to find advisors is to join hardware incubator or accelerator programs, where advisors help you through the early stages of getting a startup going. Many cities or regions offer accelerator programs to help local startups, so consider looking in your geographic area first.
Also consider participating in various hacking and maker competitions. This is one way to get people to notice you and your product. Competitions can be a beneficial way to meet potential investors and co-founders.
Join online groups on LinkedIn or Facebook. There are countless groups out there for entrepreneurs, and even a few specifically for hardware entrepreneurs. Talking with other like-minded people helps you grow your network and meet new people.
Of course, the Hardware Academy is one of the best communities specifically for hardware entrepreneurs and engineers. We're currently adding lots of new options for members to network including regular one-to-one matchups with other members for video chats.
Depending on where you live, there are also in-person programs like TechStar's Startup Week geared towards meeting and networking with other startup entrepreneurs.
SCORE.org is another option for finding free business advisors. This non-profit matches up volunteer advisors (usually retired professionals) with entrepreneurs.
I used SCORE with my own hardware startup to get a couple of advisors. The problem is almost none of them have any experience in hardware, so their value will be limited. But even an advisor with general business knowledge is better than nothing.
Constantly be marketing and networking to make new connections. Industry trade shows and conferences are also great places to make connections.
You don't necessarily need to have your own booth at a trade show. Just attending trade shows is highly beneficial for meeting others in your industry.
What Will It Cost?
Unfortunately, advice of this sort does not come cheap. Many of the best advisors will charge you well over $150 per hour. Since you will need multiple advisors, these costs can quickly add up.
A much more affordable option is to join my Hardware Academy platform which is a virtual incubator for hardware entrepreneurs, where you get access to not only myself, but also to a team of experts to help mentor you.
The Academy expert mentors have experience in every stage of a successful startup from technical development to sales and marketing.
A year's membership in the Hardware Academy will cost the same as what you would pay a consultant for only a few hours, and you can get all of the help you need from this platform.
Wayne Frick, one of our long-term members, says "It would cost me more to get a single answer from pretty much any expert on any topic, than what it costs me to join the Hardware Academy for a year."
If you are just looking for a general business advisor without any direct experience in hardware business then definitely also check out SCORE which has no cost.
Conclusion
To summarize be sure to find an advisor as soon as possible, and the sooner the better.
Ideally, you can find the perfect advisor that has been involved in a successful hardware startup from the ground up.
But those unicorns are extremely rare to find, and the few of them that exist are usually busy working on their own projects.
In most cases you will need to find at least two advisors. One will be your technical advisor, and one will be your business advisor.
When searching for advisors be sure they have the appropriate experience. For example, hiring a business advisor with experience in brick-and-mortar retail stores will not have the appropriate knowledge to advise a hardware startup.
For most products you will likely need at least two technical advisors, one for the electronics, and one for the mechanical aspects.
In some cases, if your product requires complex software, then you'll also need a third technical advisor who specializes in software development.
Other content you may like: