Learn about the pros and cons of the top accelerator/ incubator programs that are designed to mentor startups and provide access to funding sources.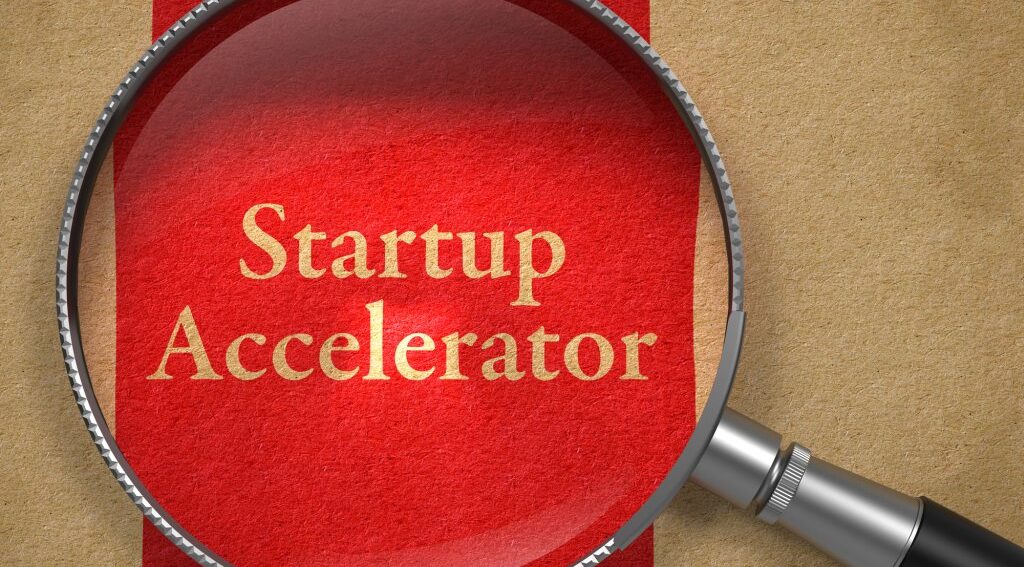 Published on
In today's complex world, many adversities await the brave individual whose goal is to bring their new, high-tech design into mass production.
The whole process can leave one feeling isolated, overwhelmed, and perhaps even vulnerable.
This is where startup incubators and accelerators come to the rescue.
In this article, we'll look in depth at five hardware incubator/accelerator programs, and discuss the pros and cons of each one.
Y Combinator
Acclaimed by Forbes for being one of the hottest startup programs in Silicon Valley, this American technology accelerator fund was launched in 2005.
Advancing an all-at-once initial seed fund of $500,000 to each startup it invests in, Y Combinator structures this early partnership using a set of 2 contracts, called Safes.
The term refers to the 'Simple Agreement for Future Equity', and is essentially a promise of reward for risk, given to Angel Investors like Y Combinator, by the startup's founding members.
Safe 1 stipulates that $125K of the seed guarantees them a 7% ownership stake in the startup, from that day forward.
Safe 2 represents the remaining $375K, and assures them that when it's time to proceed with the next round of fundraising – Series A – they'll hold status as a preferred investor.
They'll have the option to purchase shares in the young company, at a previously calculated fraction of fair market value, at that time.
To this end, Safe 2 invokes the Most Favored Nation clause, a type of caveat which secures this notion, in legally binding form.
The terms are favorable. They offer a relatively warm and considerate business deal to jump into, considering the risk they take.
Their seed fund is offered as a lump-sum, with no milestones attached.
They offer an intensive 3 month initial grooming and mentoring period, for accepted applicants.
They support an extensive networking and alumni platform that truly benefits their seed companies.
Y Combinator is to be considered an accelerator for only the most polished and financially enticing hardware startups. If an applicant presents an idea that's below the top 1.5 – 2 %, their chance of being accepted is likely zero.
The 3 month grooming regimen is a mandatory process for accepted applicants. The agreement requires the applicant to operate their proposed startup from within the Bay Area of Silicon Valley, California.
The applicant is expected to cover their own cost of relocating, as well as business and personal accommodations.
Y Combinator announced that the summer 2022 cycle will temporarily operate 100 % online due to COVID19. If you think you're perfect for Y Combinator, but know you cannot relocate for 3 months, this might be your (limited) time to apply for this virtual version of all their services.
Hax
Hax was originally launched in Shenzhen, China in 2012, and unlike other options they primarily specialize in hardware products, or what they call "hard-tech".
The Hax approach may seem less user friendly than other programs, and in short it is. This company offers $150K in direct funding, broken up over many monthly installments.
This type of fund slicing is referred to, by Hax, as tranched payments. Their stated purpose is to carefully meter the distribution of funds, while taking a keen interest in how those funds are utilized.
Additionally, they mock-up another $100K as part of the deal. These funds they pay to themselves, however, as compensation for the future technical services they provide to their startups.
This is called a Pay-In-Kind business transaction. To the Government, though, this $100K will be seen as actual income, and the startup will be expected to pay taxes on those funds.
In exchange for this veiled wound, the startup relinquishes a chunky 14% ownership stake in their technology.
The contract they'll have you sign is seeded with a Fixed Stock Convertible Agreement. Be aware, this translates into a plausible legal justification to retain the full 14% ownership stake, indefinitely.
This program includes a 6 months "collaborative residency," although it is currently operating remotely, so there's no relocation requirement. This is due to the pandemic and circumstances can understandably change at any time, as the situation unfolds.
They offer a comprehensive support and mentoring system that extends to alumni members of the program.
The program will accept very early development candidates. Acceptance into this program should prove less difficult than with other accelerators.
The $150K that's offered should be sufficient funding to pull a pre-seed operation through initial development and into a round of seed funding.
The terms of their agreement are weak. The contract the applicant will sign is grossly disproportionate, in favor of protecting and enriching the fund.
Moreover, the successful applicant will receive measured monthly payments spanning a period of time, rather than a lump-sum amount.
Applicants must accept an additional $100K Pay-In-Kind funding plan. The money is not paid to the applicant, but rather to Hax, themselves. The idea is that it's to compensate for future services that will be made available to the startup over time.
This type of business transaction is seen as actual income by the Government, for tax purposes. What it means is that you'll come away sporting a substantial penalty in income tax, on money you'll never receive.
Highway1
First introduced in 2013 by PCH International, this accelerator program takes a more basic approach in attracting new startup applicants.
The deal they present is a choice between two possible contracts. The larger of the two offers is $100K, in exchange for 8% ownership in the startup. The lesser offer is $50K in exchange for a 5% stake.
They offer the funding as a whole amount, rather than in payments. This structure can be of utmost importance, in certain business plan strategies.
Highway1 takes the founder through an intensive 4 month immersion, focusing on mentoring the entrepreneur, and the art of scaling their hardware technology. They also work very closely with the applicant in order to craft their best pitch for future rounds.
They offer comprehensive support services, including in-house engineering in several disciplines and other technical services. Prototyping labs are available, as well as full-time access to shared workspace.
Given the current state of price inflation, it's difficult to imagine anyone accomplishing much in the way of tech hardware development, on a $50K budget.
It's nice that H1 offers in-house services, but they're not going to be able to fulfill every requirement that a startup has. Not even close.
The only option that's worth taking seriously is the $100K for 8%. Still, it's debatable whether or not the higher amount would be enough capital to bridge the time span, leading up to the next round.
Lemnos Labs
Lemnos Labs states that on average, they'll advance $250K – $500K to their seed companies. In special cases, they may decide to accelerate even faster, injecting up to $1M in hard currency.
One thing about this program that makes it unique is that they also specialize in software startups. While we're mainly focused on hardware in our comparison, let's face facts.
The line is often blurred between hardware and software. Hardware with an accompanying App is pretty common, and sometimes it's great to be able to discuss both angles with your investors.
Their average startup investment is between $250K – $500K, but in some cases they may extend the offer to $1M.
They're very experienced at assisting startups of all sizes. They are backed by a tremendous corporate infrastructure that allows them to work with a broad range of startup types.
They deal with software startups as well. This can be a great advantage in cases where the hardware is software-dependent.
Techstars
Techstars has a variety of accelerators to choose from, each tuned to specific stages and types of hardware startups.
The standard deal is an offering of $20K, in exchange for 6% adjusted long term ownership of the startup. Why is this worthy of mention? Because they'll likely be the accelerator who'll take nearly anyone to the dance.
With this kind of offering, most serious founders are likely to turn their nose up. This fact may grease the wheels for lesser product offerings to gain a chance of funding, albeit a small amount at high return.
They'll probably accept nearly any offering of hardware technology. This is perhaps a good place to start, especially for novice founders looking for a breakout opportunity. However, their offering is initially very weak. The funding is low and the terms are high.
Conclusion
In the search for early startup funding, founders must accept the good with the bad, carefully measuring assets and liabilities within each scenario.
Regardless of whose funding you accept, it's practically a certainty that their ownership of your assets will prevail for a long time into the future.
In our own Hardware Academy incubator program, we seek no equity in our members' companies, yet we offer many of the same benefits and perks that accompany these more traditional programs. And you don't have to relocate!
The Hardware Academy's mentors are a highly diverse group of technology-startup professionals, who will teach you how to achieve the highest likelihood of success with your hardware product idea.
Other content you may like: