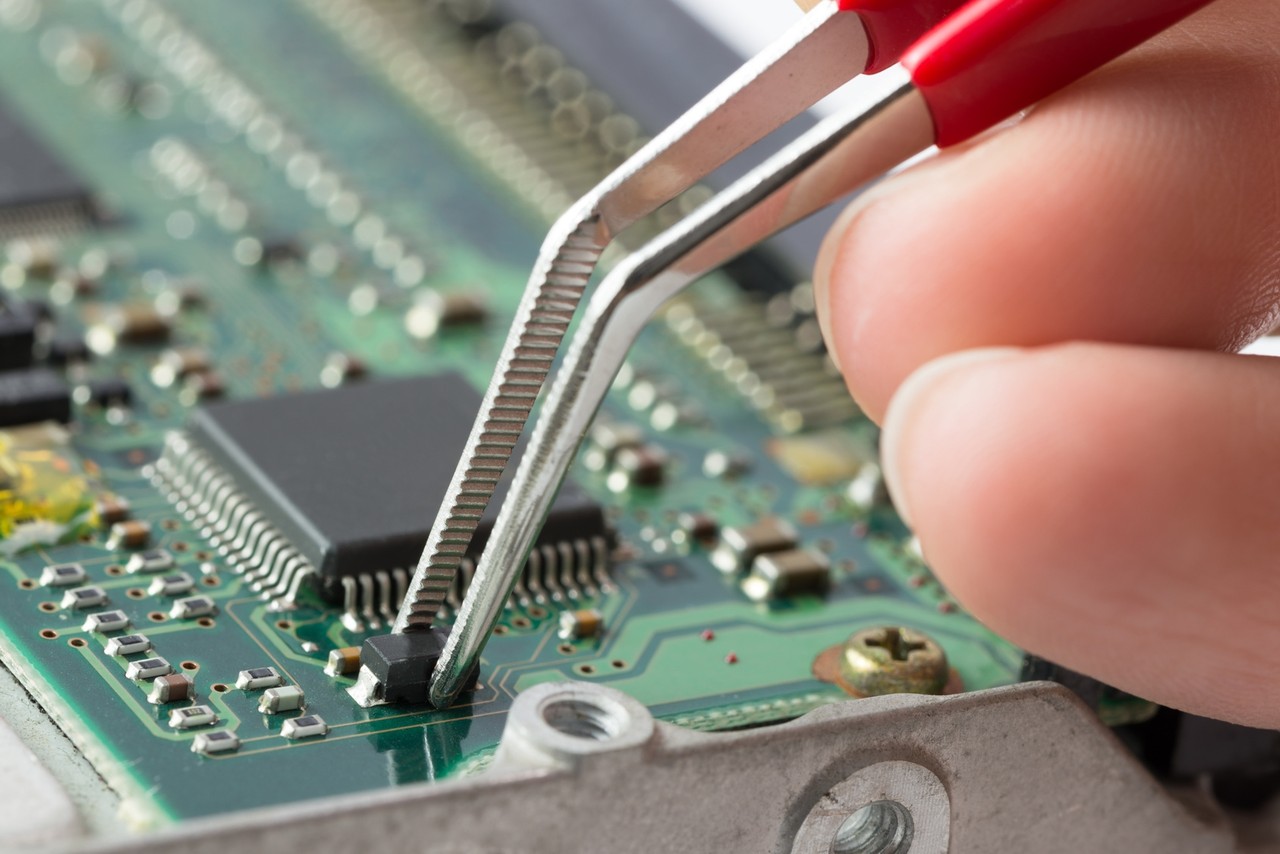 One of the common questions entrepreneurs ask me is, "Where is the best place to develop and/or manufacture my product"? That's what we're going to discuss in detail in this article.
First, I'm going to split this question into two separate questions – where to develop your product; and where to manufacture your product, because each has a different answer.
Then, we'll move on to developing the electronics followed by the development of the plastic enclosure.
Where Should I Develop My Product?
I commonly have people inquire about my services, wondering if I will provide them files that they can then send directly to a manufacturer for mass production. There is no mention of development or prototyping.
You don't ever want to just design a circuit and then go right to manufacturing. You always have to prototype your product first, with the expectation that you're going to need multiple prototypes to get everything working right.
Before you can begin setting up manufacturing you need to create what's called a production-quality prototype. This is a prototype that's ready to be manufactured in volume, compared to a Proof-of-Concept prototype (usually based on an Arduino or Raspberry Pi development kit) which is not manufacturable.
The U.S. is commonly considered the best place for product development, and China is considered the best place for manufacturing.
If money is no object, then the ideal option is to develop your product in the U.S. (or locally if you have the necessary resources available in your country).
Development in the U.S. is probably your best choice, but the downside is it also tends to be the most expensive option. Obviously, for most entrepreneurs, money is a primary limiting factor.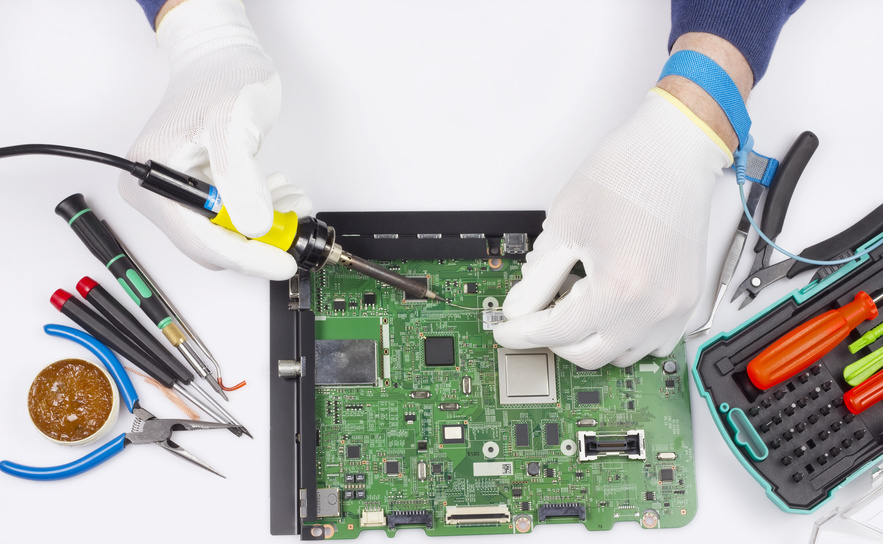 Figure 1 – Develop your product in the U.S or Canada if you can afford it.
The advantages of U.S. development include: lots of experienced design engineers, numerous prototype shops, no major time zone difference which hinders communication, you avoid shipping delays, and there are no language issues.
These "small" delays can add up every time you request samples, prototypes, or just need to make a phone call to your developer.
Locally doesn't necessarily have to be in your town or your city. For example, if you're in the U.S. and I say local, I mean, somewhere in North America. Don't restrict yourself to only hiring developers in your own town. Doing so will limit your choice of engineers too severely.
Consider Canada for Product Development
Canada is actually a really good alternative to the U.S. In a lot of ways it has similarities with the U.S., so it makes communication really easy. They're on the same time zones as the U.S. For people in the Northern U.S., it can actually be easier, quicker and cheaper to get to Canada than, say, San Francisco or Silicon Valley.
Canada has some great options for development. Developers in Canada tend to charge less than developers in the U.S. For instance, when I used to do freelance design work, my hourly rate was $150 USD per hour.
Whereas, I commonly work with a design firm in Canada that's really good. They're a fairly large design firm with a team of 26 engineers, yet their hourly rate in U.S. dollars comes out to be between $75 and $100 an hour. A big part of this cost reduction is due to the strength of the U.S. dollar compared to the Canadian dollar.
This discount is true even when working with a fairly large design firm. I don't typically recommend that you go with a full-service design firm because in most cases they're too expensive. Some of the big product design firms in the U.S. won't even take on products with a budget under half a million dollars.
Going through Canada can save you significant money if you're in the U.S., but you still have most of the advantages of U.S. development.
I used to always recommend development in the U.S. (or locally), but after doing this for a few years, I realized that so many entrepreneurs I work with have a really limited budget.
So I've switched my recommendations somewhat. If you can afford it, develop your product in the U.S. or locally. If you can't afford that and you need to save every penny, then you're going to want to look into doing some offshore development in lower cost areas such as China, India, or eastern Europe.
Development by Manufacturer of Similar Product
Another option is to find a manufacturer in China that is already making a product that's similar to your own.
Most manufacturers have the facilities to do development (like engineering) because they're developing their own products as well. Consider the option of hiring a manufacturer that makes a similar product and just having them do everything – development, prototyping, and manufacturing.
This is really the only case where you could have one place doing all your development and manufacturing.
There are risks associated with this strategy because you're putting everything into one company. You won't have the checks and balances that you have when you use different places to do different aspects of development.
Also many manufacturers will require an exclusive manufacturing agreement which can limit your ability to reduce your manufacturing cost in the future. Some may also want ownership of the intellectual rights to the product.
Finally, although they may offer much lower upfront development costs they will commonly add an additional fee (amortization) to the first few production runs to recuperate their development costs. This can be a positive benefit though since they are basically lending you the money for development.
If you go this route, definitely make sure to obtain independent design reviews from an engineer, preferably someone that you already trust to review the work.
Freelancers versus Design Firms
When using freelancers, you have a lot of options these days. In most cases, freelancers tend to be cheaper than a design firm, except in the case of the Canadian firm that I mentioned being cheaper than a lot of U.S. freelancers.
The big advantage of hiring a firm is that they do the project management. When you hire freelancers, first of all be aware that you will need to hire several of them. It's very rare to find one person who knows how to do system level design, schematic design, PCB design, 3D modeling, programming, testing, and design for manufacturing.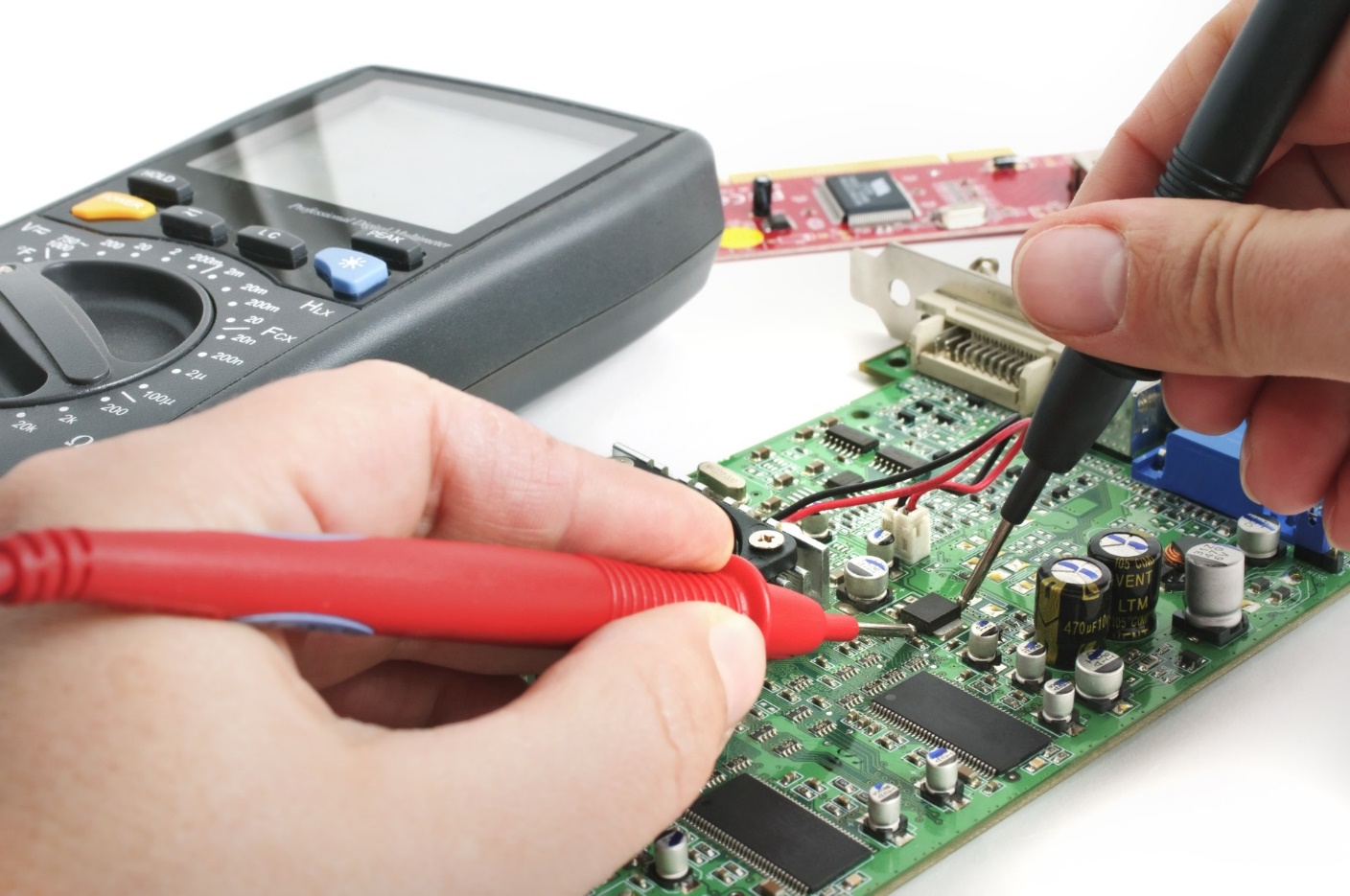 Figure 2 – Consider freelancers if you have the skills needed to manage the overall development.
This means that you, as the entrepreneur/founder, are going to be responsible for managing the various engineers and making sure that all their work merges together into a finished product.
If you're not technical, or you lack project management experience, this can be complex. I always recommend that the more you can do yourself, the better off you'll be. If you have those skills, then, by all means, go the freelancer route. If you don't, then you have to be really cautious.
Here's an example of a common problem you may run into. You have hired an engineer to design your hardware, and a computer programmer to do the software. This sounds fine, until things aren't working as they should. The programmer claims the problem is the hardware, and the hardware engineer says the software is the problem.
Now you're stuck in the middle. Unless you have the experience to manage something like this, it can be overwhelming, especially for non-technical founders.
You may want to find your freelancers through a website like Upwork.com, which I use for outsourcing various tasks in my own business. I've also worked a lot with various engineers from Upwork.com.
A website like Upwork is nice because you have access to people all over the world and you can read reviews of their work. For instance, probably one of the best hardware engineers I've worked with is an engineer in Russia. Upwork makes it simple to work with freelancers all over the world.
Hybrid Development Strategy
You can also do a hybrid strategy. For instance, a U.S. based entrepreneur could have their system design and schematic design done in the U.S. or Canada. Most of the critical product decisions are made when creating the system-level design and schematic diagram.
I definitely recommend you keep these first two steps local because there may be a lot of back and forth between you and the engineer or engineering team you have hired.
However, once you have a finalized schematic design, you can have your printed circuit board layout outsourced offshore.
Ideally, you should have the prototypes of your PCB done in the U.S. But I do understand that in order to reduce development costs some entrepreneurs may want to consider doing this in China.
I highly recommend a Chinese company called Seeed Studio (with three e's) that does PCB layout and prototyping. I've worked with them before, and they're a very well-known, respected company with an easy-to-use website in English. They're also a good option for transitioning to manufacturing in China.
Enclosure Development
Now it is time to address 3-D modeling for your enclosure. There will definitely be a lot of communication between you and the designer of your plastic enclosure. Your product's ultimate appearance is most likely critical, yet hard to quantify. There usually needs to be a lot of communication between you and the engineer to get the aesthetics of your product just right.
Language and cultural barriers can hinder your ability to create the look you want to achieve for your product. Because of this, I definitely recommend keeping your 3-D modeling work local.
Ideally, you can also have your 3D prototypes done locally. If you really need to reduce your costs, you can consider making your 3D prototypes in China.
Where Should I Manufacture My Product?
So far we have focused on development, but now we're going to switch gears and focus strictly on the manufacturing. As I mentioned already, in general you want to start your initial manufacturing locally.
But don't count on getting your manufacturing process right the first time. In fact, you need to count on there being manufacturing difficulties.
As you increase your manufacturing volume, new issues are sure to arise that you're going to have to resolve.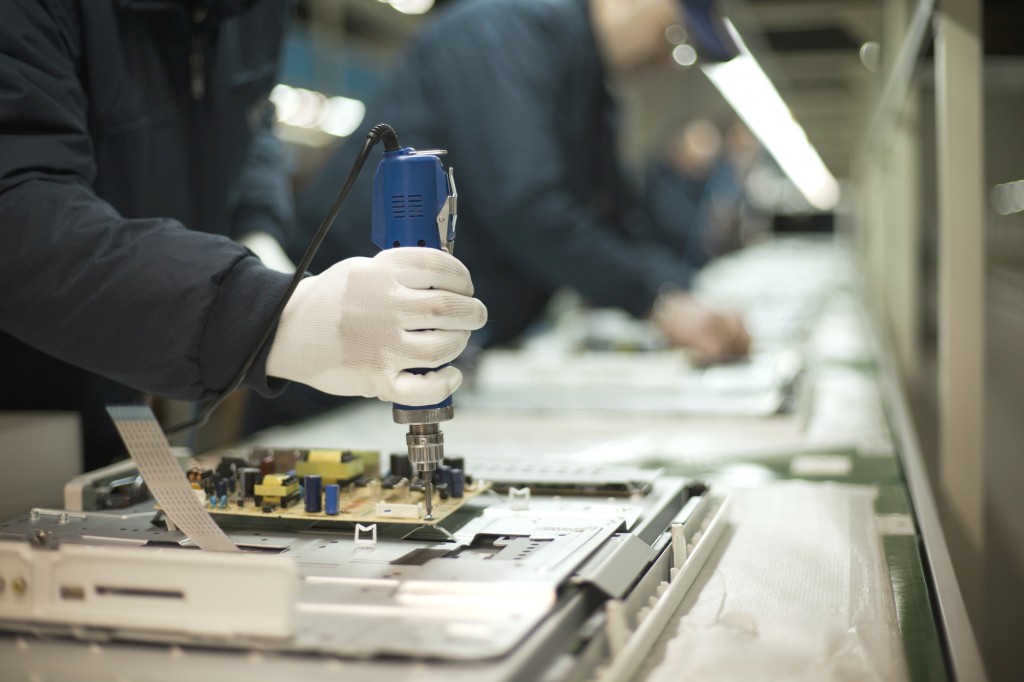 Figure 3 – Begin by manufacturing your product locally, then migrate to China for high volumes.
Initial Manufacturing Locally
In most cases, it's best to do two or three local production runs so you can fine-tune the manufacturing and assembly process.
In fact, I recommend that for your first small production run, let's say hundreds of units, you actually do the final product assembly and testing yourself.
Doing so allows you to optimize the assembly and testing process. You can make significant cost reductions if you're able to come up with an optimized procedure for how to assemble and test your product.
In most cases, unless you're completely non-technical, you are the best person to do the assembly optimization.
The other reason you want to start manufacturing locally is you want to be able to closely monitor production quality. The one thing you never want to do, especially as a start-up, is to send out faulty or defective products.
This can really kill a start-up, especially if you are sending production units to a large and important retailer. It's very critical that you closely monitor production quality, especially until you get your manufacturing process totally optimized.
Once everything is running smoothly, and you have quality control procedures in place to prevent any defective products, then you are ready to migrate your manufacturing to China.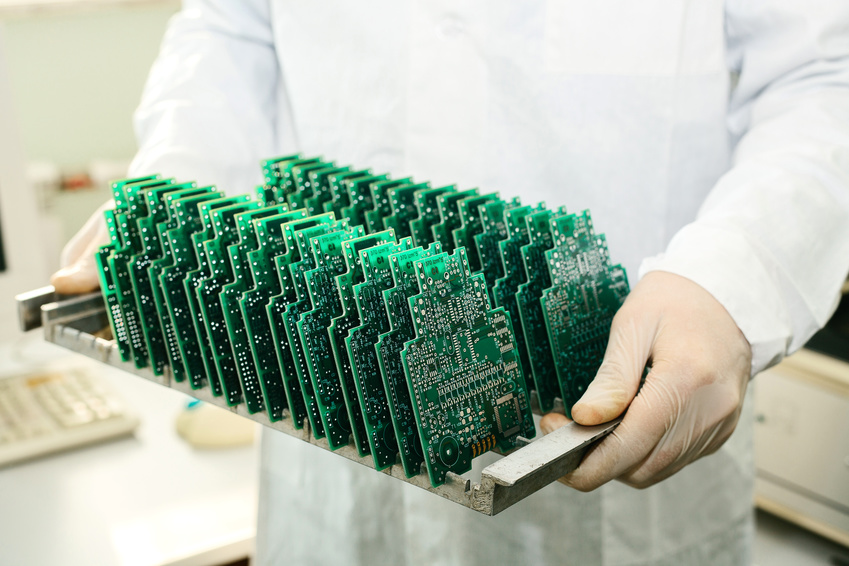 Figure 4 – You need to closely monitor your product quality.
Recommended Manufacturers
If you're going to manufacture in the U.S., I've worked with and gotten a lot of good feedback about a company called MacroFab. They mostly specialize in low to medium volume production runs for electronic products.
They will do the PCB and the assembly, test everything, package it, and ship it to your customer. They do everything. They're obviously not going to be as cheap as China, but they're a good place to start for your initial, few thousand units.
When transitioning to Chinese manufacturing I recommend you look at Seeed Studio. You should also consider hiring U.S. based Dragon Innovation to help you navigate the complexities of Chinese manufacturing.
For the initial production runs of the enclosure, I like to use U.S. based Proto Labs. They specialize in producing low-volume injection molds and doing small runs of injection molded plastic using those molds. Injection molding is what you'll use for manufacturing your enclosure. They can do enclosure prototyping too.
Hybrid Manufacturing Strategy
You can also do a hybrid strategy for manufacturing low to mid-size volumes.
One thing you can do to keep your manufacturing costs low is source all of your mechanical and electrical components from China.
You can also have your enclosure molded in China, and your PCB boards manufactured there as well. All the pieces can come from China to keep your cost low. Then, you locally do the final assembly, testing, and shipping to the customer so you can still monitor the quality.
Eventually, once you reach around 10k units, it makes more sense to transition to mass manufacturing in China. Typically, you only want to do this after you have worked out all the bugs in your product and your manufacturing process, and you have proven sales.
There will be considerable upfront cost to get things set up for high volume production, so you don't want to go that route until you know that you've got a product that's actually going to sell.
Conclusion
To summarize, it's generally best to develop your product in the U.S., do initial manufacturing locally, and then transition to China for mass manufacturing.
If money is a limiting factor, which it often is, consider employing a hybrid strategy where you do some parts of development and production in the U.S. or Canada, and other parts in China. That way you get the best of both worlds.
If you read only one article about product development make it this one:
Ultimate Guide – How to Develop a New Electronic Hardware Product in 2020
.
Other content you may like: