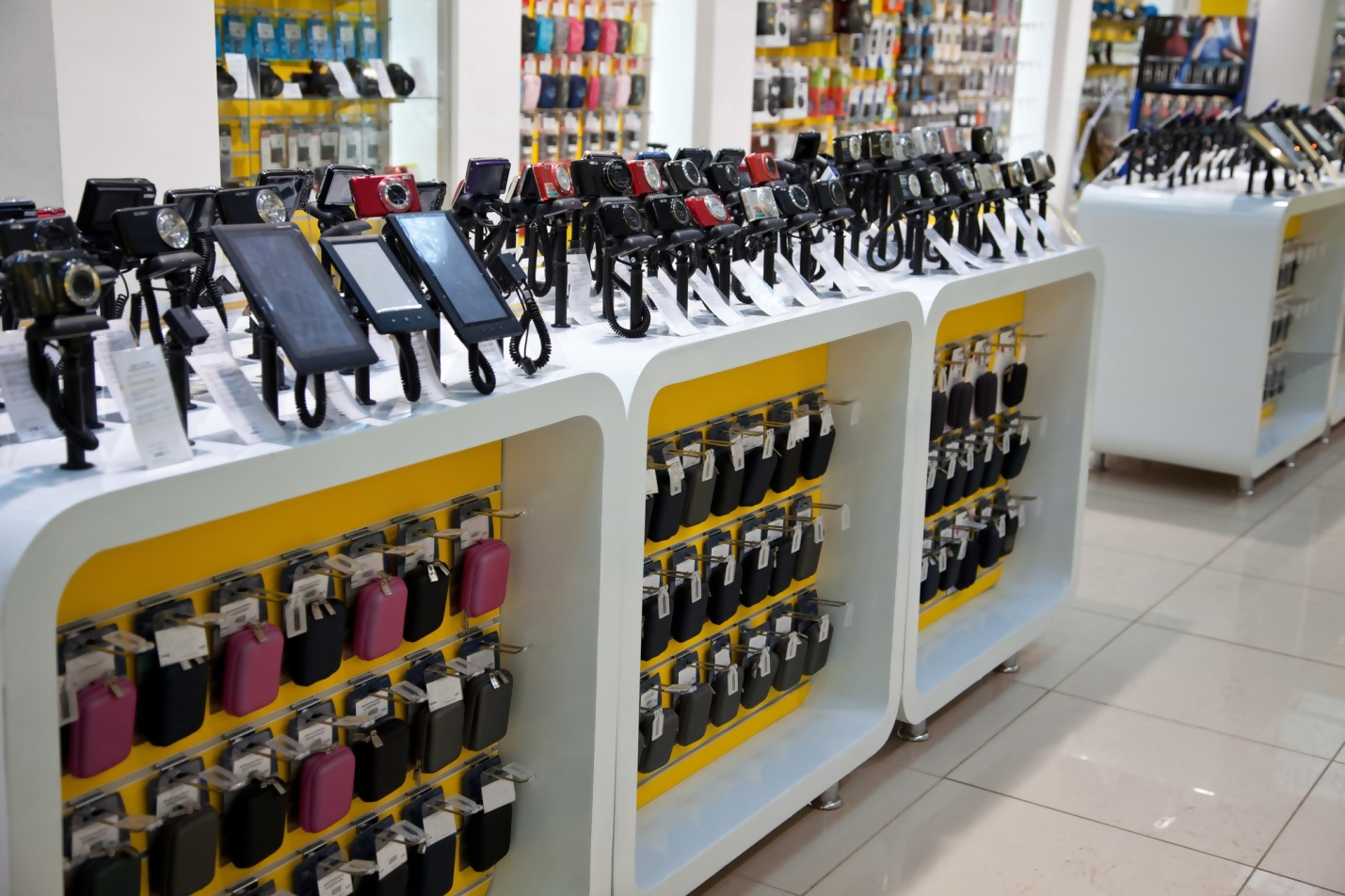 Published on by John Teel
What if I told you that it was possible to build an army of salespeople around the world, and that you only had to pay them if they actually sold your product?
And, even better, that you only had to pay them after the customer has paid you, so you don't need to spend any money upfront.
This is all true if you choose to work with what are called independent sales representatives.
An independent sales rep is someone who takes on your product and sells it to their established list of companies or clients.
A big advantage is these salespeople already have established relationships with the key decision makers at some of the biggest companies. For instance, they may already have a relationship with a buyer at Walmart, Best Buy, Target, Amazon, etc.
They'll have a much higher chance of success than if you approached that decision maker by yourself as a stranger.
As we all know, having existing relationships is really critical in business.
Professional sales people are not only out there selling your product, but they also provide extremely valuable feedback about your product, the industry standards, and how to improve your sales in general.
They are already working with various retailers, and they will sell your product to them in exchange for a commission. 10% is a very standard sales commission.
Sales reps will go out, sell your product and get a purchase order. Your role is to manufacture the purchase order and to ship it to their customer.
Eventually, the customer will pay you. Only at this point do you have to pay the commission to the sales representative.
It really is an ideal situation, especially for a start up that cannot afford to bring on an in-house sales team. This is a way to grow a sales team without spending any money upfront.
In my previous blog, I shared the three steps that I used to get a manufacturer to invest $100,000 in my product. The first step was getting a prototype that works and looks like the final product. The second step was to get a customer to express interest, ideally written interest.
The third step was to leverage the prototype and the customer interest to get a manufacturer interested enough in your product to invest.
Now its time to move on to the next step – building your sales team.
Building Your Sales Team
When building your sales team you'll now want to leverage your prototype, your early customer interest, and your manufacturer relationship in order to get sales people interested.
Sales reps are investing their time trying to sell your product, so it's obviously a risk for them. If your product doesn't sell, they don't get paid.
Therefore, they only want to present products that are exciting and that they think will sell. They also have to protect their reputation with their existing retailer customers.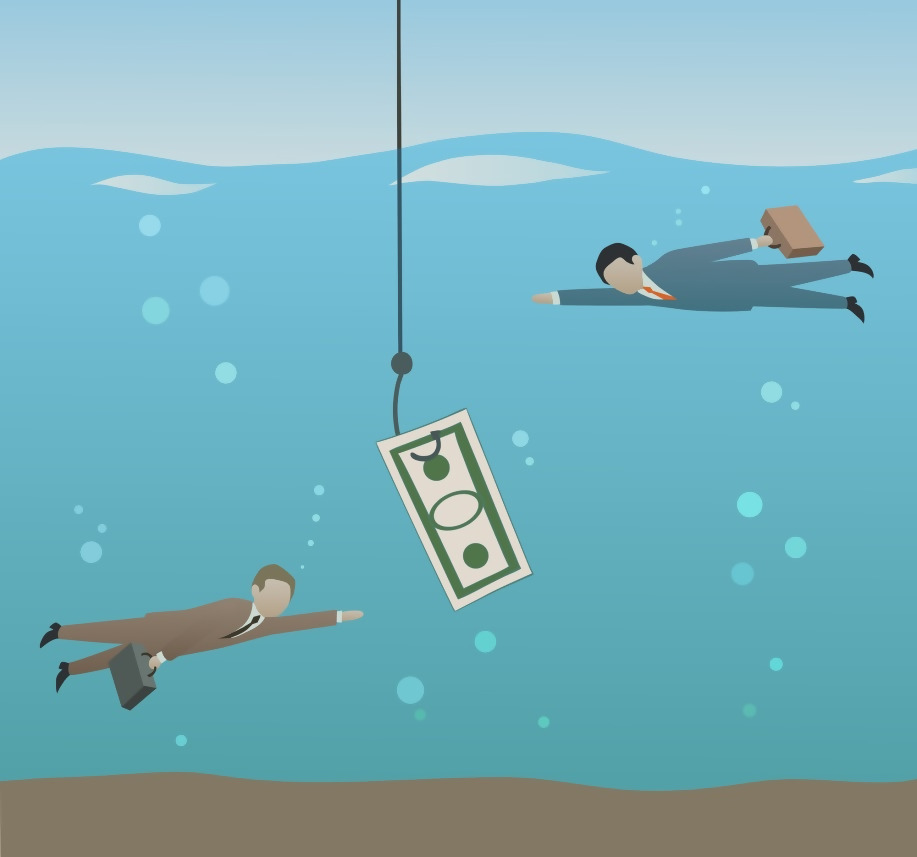 The order of the steps is important, since you are leveraging or building upon previous successes. If you are missing any of the three previous steps, then you're going to run into obstacles getting sales people onboard.
First of all, you obviously must have a prototype, and sales reps will not be interested in just selling an idea.
Having interest early on from a big customer, like I did with Blockbuster, makes a sales reps feel more confident. They likely don't want to be the first person ever to present the product to a retailer.
If you've already presented it to a large, national retailer, and they were interested, then the odds are the sales rep's customers will also be interested.
Finally, you need to have your manufacturing path identified before you begin building your sales team. Sales reps are not going to want to present a product to their customers until they feel comfortable that you can deliver on that order.
Find a Lead Sales Representative
When first starting out, I didn't just start building my team of sales representatives immediately. Instead, I focused first on finding a lead sales representative.
I wanted to find one person who just absolutely loved the product, had a huge amount of experience in the industry, and was someone that I liked and worked with well.
Your lead sales rep should have connections in your specific industry and excitement for your product. But it's also important that you like them because you're going to be working with them very closely.
My lead sales representative became almost like my business partner. We would talk nearly every day, so it was critical that we worked together well.
He really helped me understand the industry and the expected standards. He knew what all the big retailers would expect in regards to pricing, in store displays, and shipping requirements.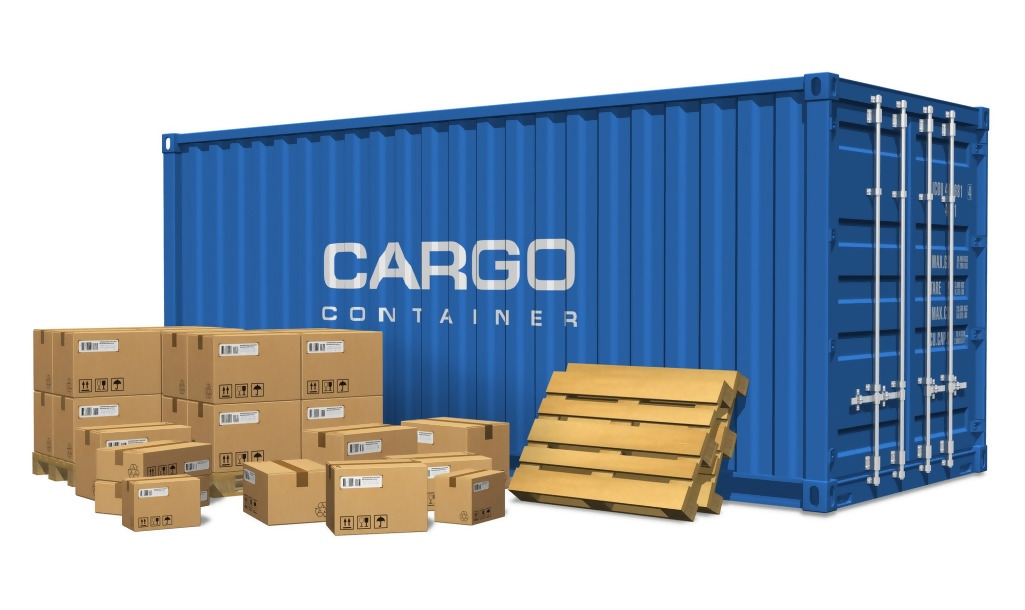 My lead sales rep filled me in on all the little details that only an inside player can know. Potential customers will take you much more seriously if you understand the industry and how to deliver what they want.
My lead sales rep also helped me to finalize my retail packaging. I had a preliminary retail package at the time, but he had decades of experience selling products and seeing how they sell in the retail environment.
A sales rep's entire income is driven by their ability to pick products that will sell well. Whereas, I had zero experience knowing what products sell and don't sell.
Although, very regularly I would go to different retail stores and take an inventory of certain items. Then, I would come back weeks later and check to see what type of sales rate I could potentially expect.
I highly recommend you do the same thing for products similar to your own product. It will be very helpful in estimating future sales.
My lead sales rep also helped me to understand the cost structures and the expected margins for certain retailers. Whether you're selling to a distributor or directly to the retailer, there are different pricing structures, so having someone with firsthand experience is really important.
I worked with him for probably four months while I was still finalizing the product, the retail packaging, and setting up manufacturing.

We worked really closely during that time to get everything fine-tuned for retail sales. Once we had everything ready, then we started expanding and building up the sales team.
He helped me recruit other sales representatives. A few were reps he already had connections to, but most were reps that I found myself.
During the process of interviewing dozens of sales reps it was hugely beneficial to have a knowledgeable sales person serving as an advisor.
Eventually, my sales team included people that I had reached out to via email, some that were referred by my lead rep, and some that I met at a tradeshow.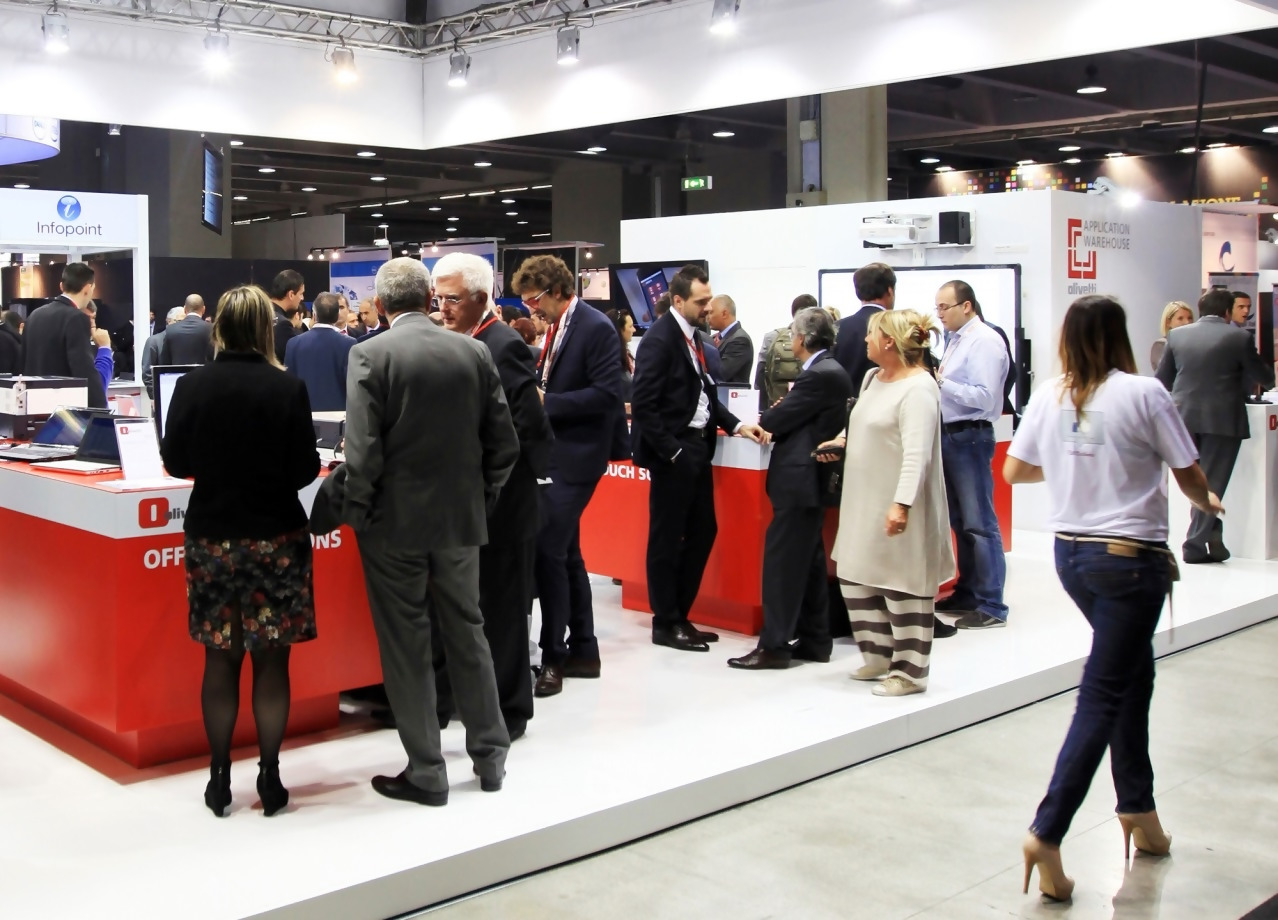 Speaking of trade shows, that is another area where my lead sales rep helped me a lot. At the time, I had never ran a trade show, and had only been to a few, very sporadically, through my life.
My lead rep helped me design a booth and presentation that would wow people. He helped me get everything set up and taught me what to expect.
He was at the trade show and would frequently come by, help me work the booth, talk to customers, and answer questions that I perhaps didn't know.
We worked very closely together for months before I had anything that was ready to sell. It would have been very unfair to expect him to spend all this time working with me for just the potential of a commission many months down the road.
So I initially paid him a few hundred dollars a month for the first six months until we had sales. Then he started earning a real commission.
It was definitely worth a few hundred dollars a month, and that was some of the best money that I ever spent.
Ultimately, I ended up giving him a 15% commission on everything that he sold whereas all the other sales representatives got a 10% commission. He also got a 3% commission on any sales that either I made or other reps made.
Keep in mind that once you get up into really high volumes, you can typically scale back the commission rate into the single-digit range.
But when you're first starting off, especially with an unproven product, you're going to have to offer a higher than standard commission just to entice salespeople to want to come on board and take on the risk of a new product.
Also, be aware that sales representatives deal with very specific retailers that are typically headquartered in their region. For example, if they're located in Boston, then they're going to deal mostly with any retailers that have headquarters in that area.
When you're building up your sales rep team, you're going to have to keep a list of all your target retailers and then build your sales team up so all of those retailers are covered by someone.
In my business, I created a spreadsheet where I listed every single retail chain that I thought would be a good fit for my product. Then, I built my sales team based on what retailers they were working with already. That's how I built out a team that covered all the different large retailers that I wanted to target.
There can be some overlap if your product is sold, say, in electronics stores and automotive stores. Then you might have multiple sales reps in the same area, one for automotive and one for electronics.
But in general, sales reps are split up on a geographical basis, so you don't want too many sales reps in the same region trying to present to the same customers.
How to Find Sales Reps
Now we're going to look at a few ways for you to find these sales representatives.
Exhibiting or attending trade shows is probably one of the best ways to meet sales reps in action. This is how I found many of my sales representatives.
You'll end up meeting a lot of salespeople by just hanging around the booths that sell products similar to your own.
Of course buyers (meaning the decision makers at large retailers) are at trade shows as well, and you can meet with them also. If you end up talking with a buyer, you could even ask them for the names of sales representatives that they recommend.
What better way to present to a buyer than to go through a sales representative that he or she personally recommended?
Another way to find sales reps is LinkedIn. As you probably know, LinkedIn is a professional, social network. It's probably one of the only social media websites that's really appropriate for finding sales reps.
You can search LinkedIn for sales representatives, or manufacturer's agents which is another term you'll hear people use for sales representatives – they're an agent of the manufacturer out selling that manufacturer's products.
There is a professional association for sales representatives called the Manufacturers Agents National Association, or MANA. It's a reputable organization that's been around for a long time, and is a good way to search for sales representatives.
There are also other online sites to help you find sales reps. Rephunter.net is one popular option, but I haven't personally used them.
Here is a site where I purchased a list of sales reps that proved quite helpful, but that was years ago so I can't speak to how current this service is now. The cost is very low and you can purchase lists for various industries.
Conclusion
Hopefully you now see the benefits of independent sales representatives. They really are a no-risk way for you to sell your product.
You've also learned why finding a lead sales rep early on is so important. They will have a ton of essential, inside knowledge and can help you get your product ready for market, and build your sales team.
With my company, I had close to 15 reps in order to cover the entire United States. I also had five or so sales representatives in Europe and Australia.
Selling outside the online world is totally different than just selling through your website. As soon as you want to sell in brick and mortar retail chains, then sales representatives are the way to go.
Don't even consider trying to build an in-house sales team, unless one of your founders happens to be a sales person with a lot of experience.
Finally, don't forget to download your free PDF: The Ultimate Guide to Develop Your New Electronic Hardware Product. You will also receive my weekly newsletter where I share premium content not available on my blog.
Other content you may like: