How to Ship Your Products from China to the U.S. Using Sea Freight
Learn how to use sea freight to ship your products affordably from China to the United States and how to avoid the most common mistakes.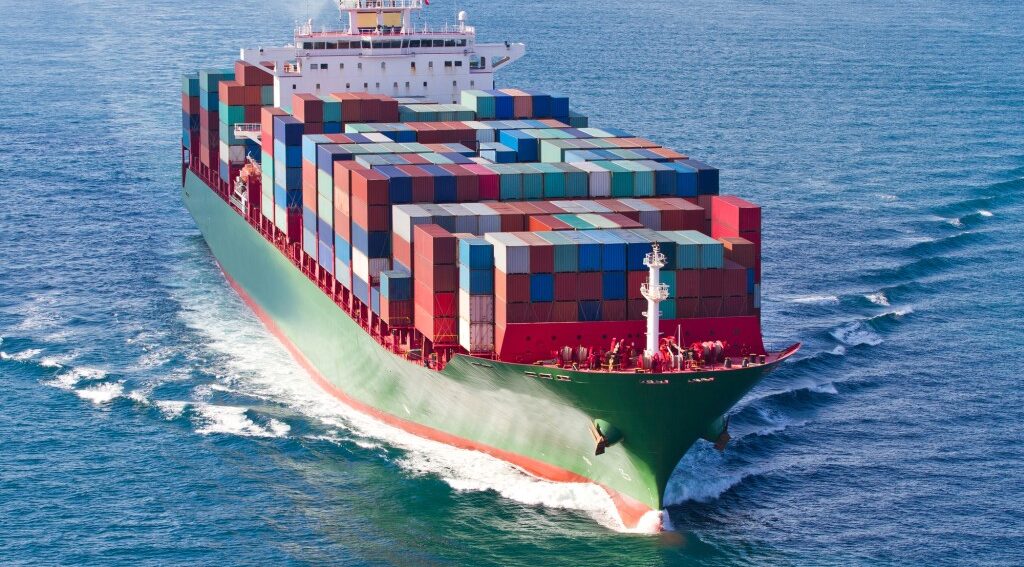 Published on
When businesses are ready to scale up it is common for them to look to Chinese manufacturing for accessible, affordable production. Of course, that's far easier said than done, and while there are many parts of the process that can throw companies for a loop, organizing and executing sea freight logistics are a particular area of confusion.
We've put together some of the most common and costly mistakes companies make when they use sea freight shipping, as well as teaching you how to avoid them.
How to use Sea Freight from China to the U.S.
Before we dive into the common mistakes we see businesses make, let's take a look at the general process of using sea freight from China to the U.S. We're going to assume that you've already found a quality supplier, and we'll focus on what needs to happen to get your products from the factory in China to your doorstep.
As soon as you have confirmed an order (not after it is done, but as soon as you have confirmed an order and you have an estimated date of completion), you'll need to book a container for sea freight.
This is something that has always needed to be done in advance, but it is particularly true now more than ever. We'll talk more about what can happen if you don't when we start examining the specific mistakes.
Depending on the size of your order, or if you are ordering products from multiple manufacturers, you'll also need to decide if you want to plan consolidated shipping logistics.
Consolidated shipping is a logistical strategy where, instead of having several sea freight orders that are Less than Container Load (or LCL), you "consolidate" all of your orders into a Full Container Load (or FCL).
If you're using consolidated shipping, temporary storage is something you will need to have. This allows you to hold completed products while other products are being manufactured, until you have enough to fill an entire sea freight container.
Once your entire order is ready (whether you are using LCL or FCL shipping), it's time to actually get them in the container, onto the boat, and moving towards the U.S.
Sea Freight and Customs
Regardless of how you ship products (whether you use sea freight, air freight, or more conventional shipping methods), your products will need to be prepared for customs. This actually starts when your products leave your chosen port in China.
Your products will be assigned an HS code (or an International Harmonized Schedule code) before products are put onto a container. Usually, your supplier will suggest an HS code, but you should always double check and make sure the code is accurate.
Once your products have an HS code, it's your responsibility to apply the correct HTS, a harmonized tariff schedule code, for your products. The HTS code is what U.S. Customs uses to determine what kinds of taxes are due when your products arrive at a domestic port.
Finding the most appropriate HTS code can be challenging. Generally, you can use the first 4-6 numbers of your HS code to help find the applicable HTS code, but this isn't always the case.
If you are struggling to determine which HTS code is appropriate, you could enlist the help of a customs broker, but they can only advise which codes might be best.
You are ultimately responsible for making sure your HS and HTS codes are accurate, since you will be the only one that is penalized if these codes are not correct.
After your products have the appropriate customs codes, they'll begin their journey across the sea. Your business should track the shipment while it is in transit so you have an idea of when your products arrive at port. Your sea freight carrier will provide periodic updates.
Finally, when space at the port is available, U.S. Customs will make sure your paperwork is in order. Then your container will be unloaded to your truck freight partner, and your products will begin their domestic journey to their final destination!
Sounds simple, right? Unfortunately, there is a lot that can go wrong in this process, especially if you are new to using sea freight or you simply don't take the time to properly organize the required logistics.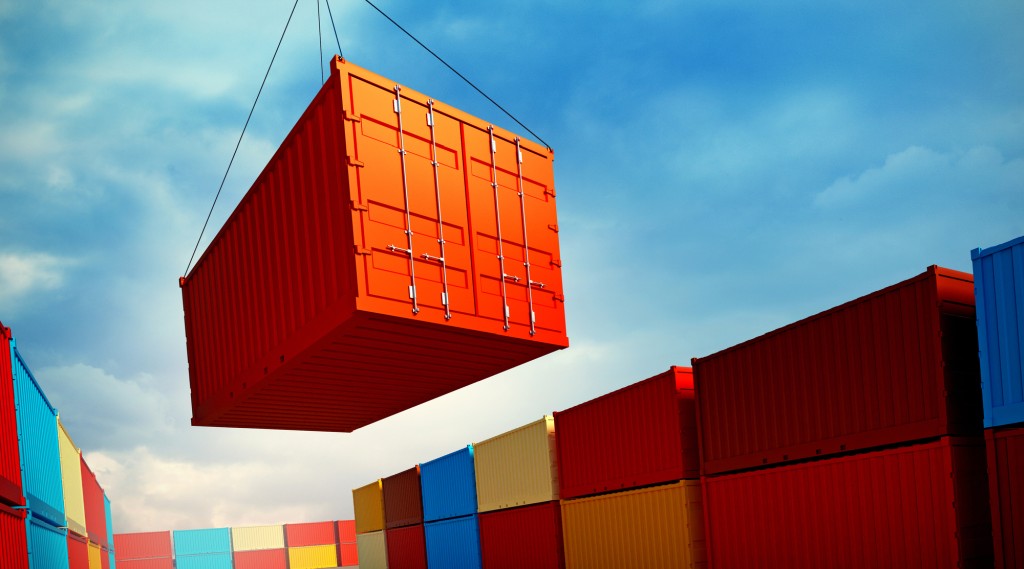 Common Sea Freight Mistakes
While there are a lot of mistakes a business can make, we've put together some of the simplest and most common mistakes we have seen that can cost you thousands of dollars and delay shipping for months. Don't worry, we'll also include how you can avoid these costly mistakes too!
Mistake #1: Booking a Freight Container Too Late
Booking a container too late is a common mistake businesses make. Afterall, it makes sense to think about shipping when your products are almost ready to ship, right?
Unfortunately, sea freight shipping works differently. You should book your container as early as possible, which is usually two weeks in advance.
Due to problems caused by COVID-19 and other supply chain disruptions, the demand for containers is incredibly high. That means the wait-time for a container is longer than it's ever been, which can spell trouble if you don't book one soon enough.
If your products are ready to ship, but you don't have a container, you'll end up paying for temporary storage that you wouldn't otherwise need.
Waiting on a shipping container will cause unexpected delays for your overall lead times and scaling up sales will take longer, assuming that your company has an appropriate grasp of how long it takes to ship from China in general.
Be sure to book your container as soon as you have confirmed an order, since this will help to avoid unnecessary delays.
Mistake #2: Manufacturer and Port Mismatch (Too Long of a Distance)
This mistake is a common one for businesses using sea freight for the first time. It's easy to forget that China is an enormous country, and that there are factories spread across the entire east coast.
If you focus on finding a manufacturer with the best price while ignoring where they are located, you may end up paying more in the long run due to increased domestic transportation costs.
Take the time to not only choose a manufacturer that is a good fit for your business needs, but also one that is close enough to a port for it to make sense to partner with them for a product order. Proper planning and patience will help you avoid making this mistake.
Mistake #3: Allowing the Manufacturer to Designate HS Codes
Your manufacturer may offer to designate Harmonized System (HS) codes for your product order to help expedite the shipping process, and this may sound appealing to businesses who are not used to working with a manufacturer in China.
However, this is an enormous mistake, and could result in hefty fines, lengthy delays, or both.
A manufacturer in China may have little to no experience exporting products, and even if they do, they might not have experience specifically exporting products to the United States.
They might apply the wrong HS codes, which will result in the wrong Harmonized Tariff Schedule (HTS) codes, which means you either overpay on taxes or get hit with a fine from U.S. Customs for looking like you're trying to avoid paying taxes.
You can avoid this mistake by finding the HS codes yourself. If you're unsure which codes apply to your specific products, you may need to get help from a sourcing specialist with experience importing goods to the United. States.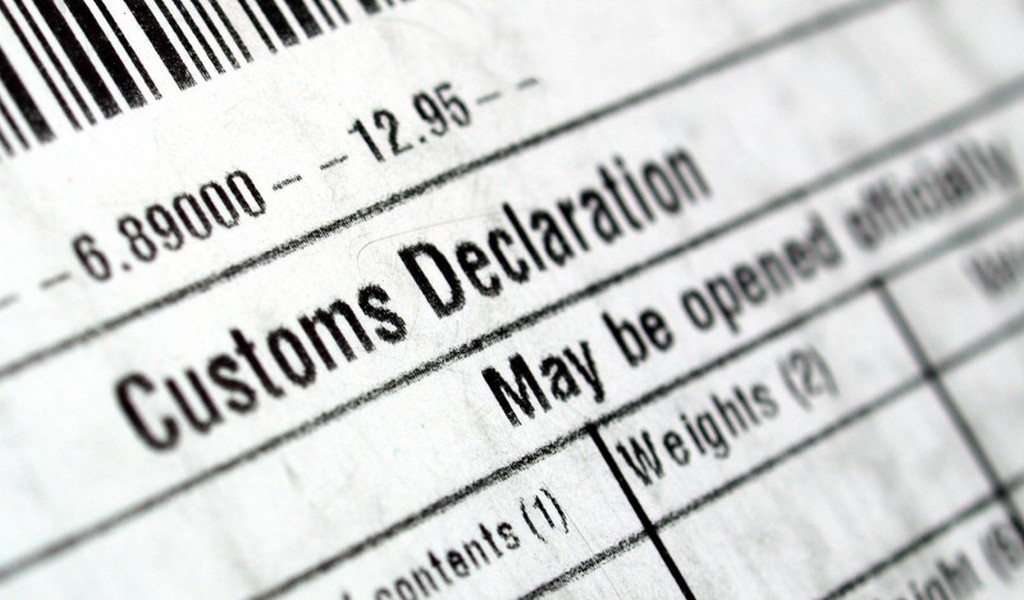 Mistake #4: Improper Customs Paperwork
It should come as no surprise that there is a lot more to passing customs than just the right HTS codes.
Common paperwork that most businesses will need to prepare for customs includes the bill of lading, the commercial invoice, and the packing list.
Depending on your specific products, you may need additional paperwork, including certificates of origin, FDA registrations, or fumigation certificates. If you are missing any of the required paperwork, or your paperwork doesn't match up (a common issue with the bill of lading and the packing list), you'll face enormous delays at customs.
How do you avoid this mistake? You either dedicate the time and resources to research what customs paperwork you need for your specific goods, making sure that they are in line with customs regulations.
Or, you can hire a third-party service, like a customs broker or a sourcing agent, that will have the experience to guide you through the process.
Mistake #5: Not Using Consolidated Shipping When You Should
We mentioned consolidated shipping earlier, and while it's not always a good strategy (for example, if you have one, small order, you shouldn't worry about consolidated shipping), it is often ignored by businesses because the logistics can get complicated.
However, the savings that consolidated shipping provides are enormous, especially if you have multiple large orders, or you are ordering from several different manufacturers.
For example, say you're ordering five, small orders from five separate suppliers. If you opt to do LCL shipments for each order, that means you have five separate orders and containers. You're going to end up paying much more for the following:
Renting a container (five instead of one)
Customs clearance fees
Gate fees
Trucking fees
Any other fees you would pay per order
Consolidated Shipping Helps Move Through Customs
You don't just save money when you use a consolidated shipping strategy to have an FCL order. It's usually easier to get FCL shipments through customs than LCL shipments.
If there is a problem with a product on that container (even if it isn't your product), the entire container will be delayed while customs clears up the issue.
FCL orders have one Bill of Lading and one customs broker (if you're using one). With an LCL shipment, the container your shipment is in will have several other orders, with several other bills of lading, and several other customs brokers trying to get those orders through customs.
If any of the orders in an LCL shipment have an issue (even if your order is fine), the entire container will get held up. This includes getting flagged for x-rays. If one of the orders gets flagged for an x-ray, then all of the orders have to get x-rayed, including yours. This means your order can get delayed even if you did everything right to pass customs.
It might feel intimidating to try to plan the logistics of consolidating all the orders, but you'll end up paying a fraction of the fees that you otherwise would, and you can end up saving days (sometimes weeks) in delays that can occur with multiple LCL shipments.
Remember, consolidated shipping isn't right for every order. However, your business should always consider consolidated shipping every time you look to source products from China. This is especially true if you have a large volume order, if you plan on having regular orders, or if you have orders from multiple factories.
Be Patient, Plan, and Avoid These Common Mistakes
We touched on this in each of the sections, but the best way to avoid these common, costly mistakes is to take the time and dedicate resources to planning and executing appropriate shipping logistics.
While it may be exciting to quickly scale your business in meaningful ways, you're going to end up hurting your business if you aren't patient with proper planning.
Many businesses just don't have the resources to plan and successfully execute sourcing products from China. It is an enormous undertaking, especially if you are inexperienced and don't have a physical presence in China, or if you don't speak Mandarin Chinese.
If you don't think you can dedicate the time or resources to order sea freight shipments, then you may need to hire a sourcing specialist to help you do so.
Whether you choose to work with a sourcing specialist or dedicate the resources to plan and execute a well laid out plan, these common mistakes can surely be avoided.
Written by Greg Lepkoff who is the founder of Kanary Inc. He's fluent in Chinese and has been sourcing and manufacturing products in China since 2012. He started his product sourcing career while riding a bicycle around China.
Other content you may like: