In this guest blog, Charles Lin will teach you everything you need to know to successfully work with electronics suppliers in Asia.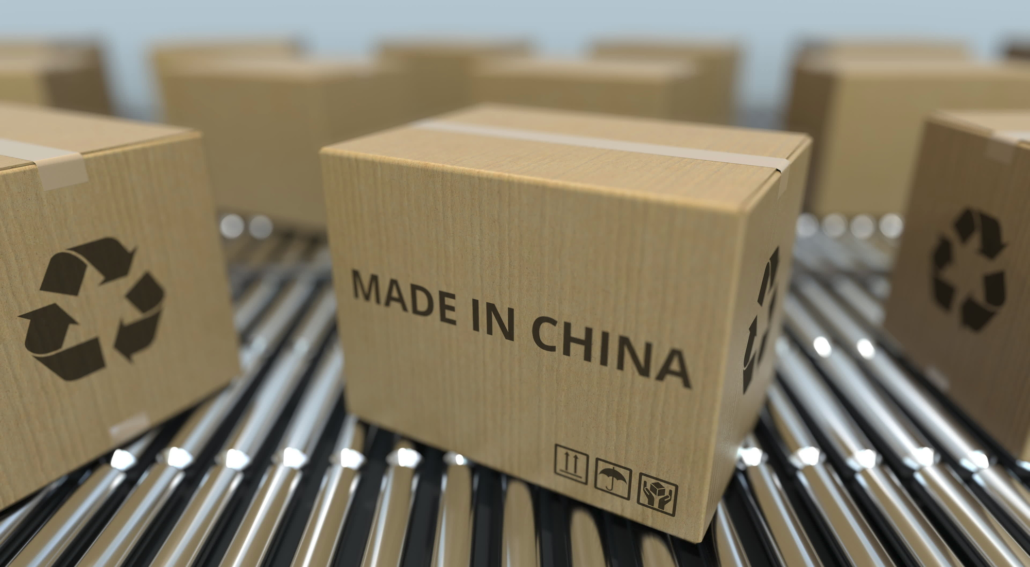 Many of today's electronics are manufactured in Asia, and in particular the Greater China area. The benefits extend beyond low-cost labor and include a robust supply chain as well as significant technical expertise.
But to anyone new to hardware development, the prospect of working with a supplier on the other side of the world may seem daunting. No need to worry. Here, I'll provide you a few simple tips for working with overseas suppliers.
This is a guest blog by Charles Lin of TECHDesign. Charles helps hardware startups find design and manufacturing partners from TECHDesign's network of 500+ verified suppliers in China/Taiwan. Charles is also one of the many experts available to help you inside the Hardware Academy.
Select the Right Supplier
If you are able to select the right supplier to partner with, you're already well on your way to success. Of course, finding the right supplier is not always easy or straightforward and here are a few things to keep in mind:
The right scale
You may have already heard of the Foxconns, Pegatrons and Wistrons that service the Apples and Dells of the world. These are the top-tier, full-suite, industry leading suppliers whose businesses are built on driving economies of scale.
While these ODMs do sometimes work with smaller projects where they see uniqueness and potential, the scale and economic opportunity of your business are key considerations and performance indicators for these enterprises.
These considerations will then translate into their service levels and priorities. Therefore, it is important to select a supplier whose expertise and scale match your particular project.
Sometimes a smaller-scale supplier, who values your business, will provide you with better attention and responsiveness. Many of these smaller-scale suppliers also possess state-of-art craftsmanship, quality execution, and niche technological expertise.
Such suppliers may also be more willing to invest their time and resources in your project as they have a larger vested interest in your success.
Requisite technology and experience
It is better to find a supplier that has existing or previous products with technology similar to that you are looking to create.
These suppliers will already know where potential design issues may come from and can leverage their previous work to deliver more quickly at potentially lower costs.
Interest and commitment
Just as you wouldn't want to be in a relationship with someone that doesn't love you, you don't want to partner with a supplier that isn't interested in you no matter how perfect they may seem.
Their enthusiasm for your project will translate directly into how much attention and support they provide throughout your project. A supplier may even be willing to invest in your project if they find your technology aligns with the direction they are headed or if they see a lot of potential in your product.
They will likely provide a better price for projects they are interested in and charge more for projects they are not.
So, pay attention to how eagerly the supplier responds to your inquiries and how much research and attention to detail they have done on your project.
Communication and easiness to work with
While a supplier's credentials are important, picking a supplier that you work well with is just as or even more important.
If each communication becomes an arduous back-and-forth, you will quickly become frustrated and your project will fall behind schedule. Just like in other life experiences, you will find some suppliers easier to work with so trust your instincts.
Proper audit
In the past this would have read "visit potential suppliers to audit their factory and facilities and meet face-to-face". This used to help convey to suppliers the commitment you were making toward the business.
Alas, in today's world of coronavirus this is not as likely. One alternative is to get trusted referrals from others that have worked with a supplier or who can audit the suppliers on your behalf. You can also conduct live video sessions or virtual factory tours to get a better feel for suppliers.
Familiarity with your target market
Ideally your supplier should have experience manufacturing products for the country you plan to sell your product in, so they understand what certifications and regulations must be followed.
Be Prepared
While we tend to think of ourselves as "customers" and that suppliers should fight for our business, the reality is that we also must do a good job of selling the potential of our business to suppliers.
Suppliers have a finite amount of human resources and must deploy them wisely to maximize their business prospects. This means suppliers are also evaluating startups to see if they are worthy of investing their resources.
Without a track record or solid order history, a startup will be more likely to gain a supplier's attention if it is prepared with the following:
Clear technical specifications
It is important to provide professionally presented technical details to the supplier.
Unclear technical specifications send a signal to the supplier that the startup doesn't really understand the technology, and that they will have to invest a significant amount of time to clarify, explain and align these details.
Solid business plan / thorough market research
Most suppliers are keen to see that a startup has the potential to successfully sell this product to the market, and they may view prototyping projects or small-batch production as investments for greater opportunities in the future.

An unclear plan suggests to the supplier that the startup may not be very competent or even worse, that the product may not be successful (which means it is unlikely to reach forecast volumes).
Streamlined features / functions
It may be appealing to have every item on our wish list fulfilled in one single product, but this could either result in a generic product that ends up fitting no specific user needs, or lead to the cost of the product being exorbitant which no one could afford to buy.
Having too many bells and whistles on a product signals to suppliers that the startup is inexperienced and may have unrealistic expectations. Instead, startups should focus on the main features and the chief problem they are trying to solve.
Well-defined product differentiation / relevant technology
Suppliers will often know what the latest designs and technology in their space are. It is therefore important to not only differentiate your product, but to stay relevant.
If a supplier sees a startup's product has no differentiating factor, they will have a hard time seeing how it will be successful. This is especially true if they see that the technology is moving in a different direction from what the startup is planning.
So, before you start engaging with suppliers, make sure you are fully prepared. Similar to the start of any relationship, first impressions matter, so make sure to get off on the right foot.
Specify Details From the Outset
In our rush to get to market as fast as possible, we may be tempted to just hit the ground running with our supplier and figure out the nitty gritty details as we go.
While this approach sounds enticing, it will likely end up costing you more time (and money) in the end. Two main reasons why:
Time wasted in redesign
If a supplier only finds out about certain details or product functions later on in the design process, they likely will need to spend time re-designing work they've already completed or perhaps even start anew with a different approach.
Time wasted in business alignment
New details or functionalities will likely result in the supplier asking for increased payment as their effort has also increased. Trying to negotiate such items during development can slow down progress, and in extreme cases, suppliers may even refuse to proceed any further until such issues are resolved.
To the extent possible, clearly lay out upfront in as much detail as possible all of the product's specs, certifications, test criteria, QA requirements, etc.
Every startup will benefit from having a clear picture of production costs from the outset. You can avoid unexpected extra costs by simply having clear specs from the beginning.
This starts with having a robust and comprehensive RFQ. In addition, be sure to clearly align your payments with the supplier's deliverables/milestones so that you can ensure everything is proceeding according to plan before you make your payments.
Setup Regular and Effective Communication
As in any relationship, having effective communication will be critical to keep things moving smoothly and to make sure both parties are happy in the partnership.
We've all heard the horror stories of how difficult it can be to get a clear and timely response from an overseas supplier. Here are a few guidelines for better communications:
Don't just rely on email, use conference calls when needed
Often times a simple concept or small misunderstanding can take multiple iterations via email to clarify.
And when you and the supplier are in opposite time zones, this translates into several days. Instead, use a conference call for more efficient dialogue.
Document conversations and alignments
Follow up your conference calls with meeting notes to document the key points in writing and to make sure everyone is on the same page.
Set up a regular communication schedule
Rather than trying to setup ad hoc meetings when problems arise (and likely spending a few days trying to align on appropriate times), set up a regularly scheduled time to talk. It could be weekly or every other day.
The important point is that it will be on everyone's schedule and will be a time you know you can reach the supplier. Worst case, you can cancel the meeting if there is nothing new to discuss.
Establish a single point of contact
There will be numerous individuals from the supplier that you may interact with during your project, but it is important to establish a single point of contact responsible for your business and for effectively communicating your needs to the other parties.
You don't want to waste time trying to track down the right individuals and to hold them accountable. Obviously, you must ensure this person is competent, and immediately seek a replacement if they are not.
If you are having difficulty communicating with your supplier or just want to free yourself up to focus on other areas, you can also consider hiring a local PM (project manager) to be on the ground and manage your project for you.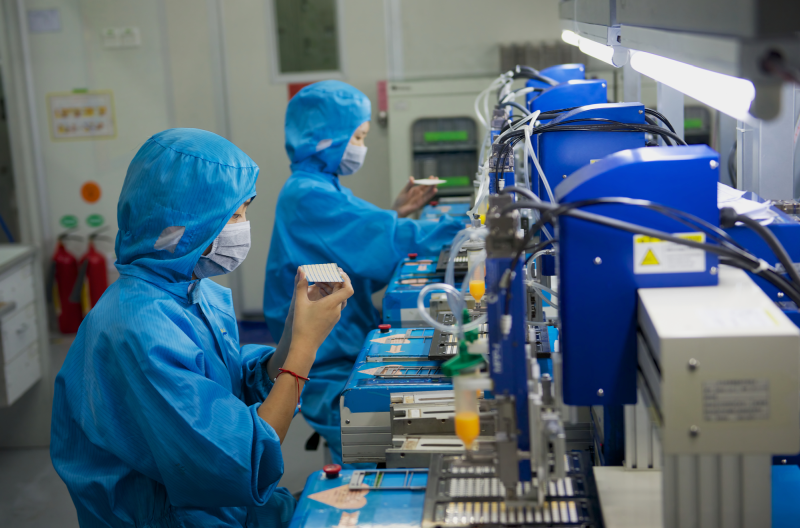 If It Seems Too Good to Be True…
Lastly, beware of anything that seems too good to be true, e.g., supplier quotes/timelines well below your expectations. There are likely to be some quality tradeoffs and corners cut to get these results. Or it could just be a misunderstanding or even an error made by the supplier.
While you may be tempted to stay quiet and enjoy your good deal, it is better to try to understand where this difference in expectation is coming from.
Maybe the supplier does have some inherent advantage you didn't know about, which is great. But if it is due to a misunderstanding or error, it is better to find out sooner rather than later.
Even if you are protected by a contract, suppliers will not be happy operating at a loss, and may then try to cut corners, raise prices later on, or even come up with reasons to stop production. In the end, it is better to address these issues upfront while you still have options.
Many suppliers are excited to work with startups and overseas manufacturers to produce new, innovative products. Hopefully these simple tips will help you be a bit more prepared and have more confidence in working with overseas suppliers.
Other content you may like: